A Social Media Platform Designed Exclusively for Our MBChB Alumni
Forging A Life-long Fraternity & Network
CU MAP requires prior registration and runs on a membership system similar to that of Facebook, Instagram, LinkedIn, etc
*The Android and iOS APP version coming soon.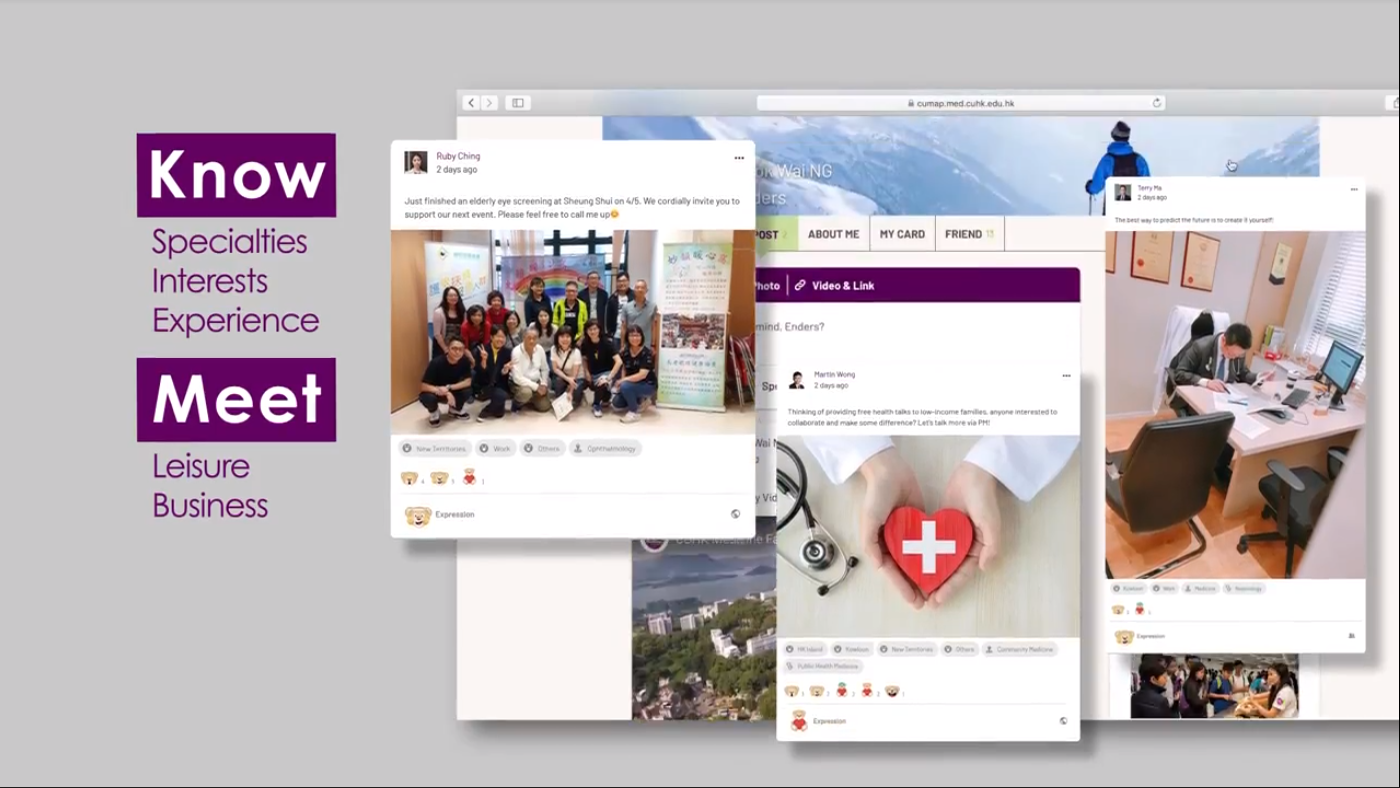 On becoming members, you can:
hook-up with other members for activities or events of common interests

conduct simple or advanced searches for alumni of any

graduation year

specialties and sub-specialties

clinical expertise

interests and hobbies.

add friends who are also MBChB alumni

upload your business cards

personalise privacy settings to your posts and messages

send private messages to other medical alumni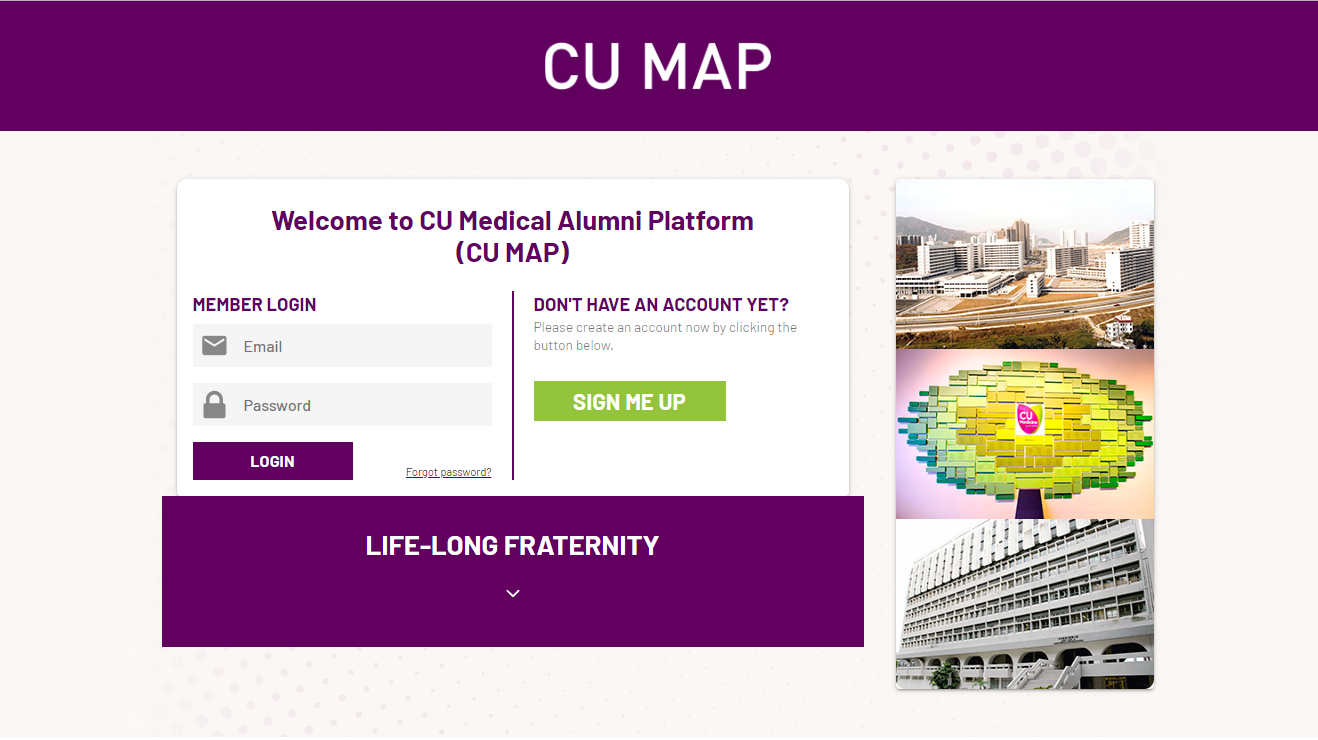 Connect with years of MBChB alumni by signing up!
Watch the video and follow our instructions to get started.
Once you sign up for an account, you can experience the unique features of CU MAP!