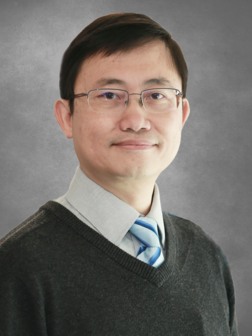 Professor ZEE Chung Ying, Benny
Assistant Dean (Research)
Professor, The Jockey Club School of Public Health and Primary Care
CUHK Employment
Assistant Dean (Research), Faculty of Medicine
Head of Division of Biostatistics, The Jockey Club School of Public Health and Primary Care
Professor, The Jockey Club School of Public Health and Primary Care
Director, Centre for Clinical Research and Biostatistics
Head, Graduate Division of Public Health
Expertise
Biostatistics
Clinical Trials
Drug and Medical Device Development
Education & Qualifications
BSc (Manit.), MSc (Manit.), PhD (Pitt.)
Research Interests
Development of Automatic Retinal Image Analysis (ARIA)
Biostatistics and bioinformatics
Clinical trials methodology and pharmaceutical statistics
Medical device development for application in Global and Public Health
Additional Information
Academic Engagement in CUHK
Chair, Joint CUHK-NTEC Clinical Research Ethics Committee
Selected Publications

Full Publication List:
Chong KC, Zee BCY, Wang MH, "Approximate Bayesian algorithm to estimate the basic reproduction number in an influenza pandemic using arrival times of imported cases", Travel Med Infect Dis. 2018 Apr 10. pii: S1477-8939(18)30057-7. doi: 10.1016/j.tmaid.2018.04.004. [Epub ahead of print]
Chen E, Wang MH, He F, Sun R, Cheng W, Zee BCY, Lau SYF, Wang X, Chong KC. "An increasing trend of rural infections of human influenza A (H7N9) from 2013 to 2017: A retrospective analysis of patient exposure histories in Zhejiang province, China", PLoS ONE, Volume 13, Issue 2, February 2018, Article number e0193052
Chan, K.C.A, Woo, J.K.S., King, A., Zee, B.C.Y., Lam, W.K.J., Chan, S.L., Chu, S.W.I., Mak, C., Tse, I.O.L., Leung, S.Y.M., Chan, G., Hui, E.P., Ma, B.B.Y., Chiu, R.W.K., Leung, S.-F., Van Hasselt, A.C., Chan, A.T.C., Lo, Y.M.D. "Analysis of plasma Epstein–Barr virus DNA to screen for nasopharyngeal cancer(Article)", New England Journal of Medicine, Volume 377, Issue 6, 10 August 2017, Pages 513-522
Wang MH, Lau SYF, Chong KC, Kwok C, Lai M, Chung HY, Ho CS, Szeto CC, Zee B. "Estimation of clinical parameters of chronic kidney disease (CKD) by exhaled breath full-scan mass spectrometry data and Iterative PCA with Intensity Screening (IPS) algorithm". J Breath Res. Volume 11, Issue 3, 21 August 2017, Article number 036007
Wang MH, Chang B, Sun R, Hu I, Xia X, Wu WKK, Chong KC, Zee BC, "Stratified polygenic risk prediction model with application to CAGI bipolar disorder sequencing data", Hum Mutat. Volume 38, Issue 9, September 2017, Pages 1235-1239
Wang MH, Weng H, Sun R, Lee J, Wu WK, Chong KC, Zee BC. "A Zoom-Focus Algorithm (ZFA) to locate the optimal testing region for rare variant association tests", Bioinformatics. 2017 Aug 1;33(15):2330-2336. doi: 10.1093/bioinformatics/btx130
Zhuo Y, Yu H, Yang Z, Zee B, Lee J, Kuang L "Prediction Factors of Recurrent Stroke among Chinese Adults Using Retinal Vasculature Characteristics", J Stroke Cerebrovasc Dis. Volume 26, Issue 4, 1 April 2017, Pages 679-685
Zee B., Lee J., Li Q., Mok V., Kong A., Chiang L.K., Ng L., Zhuo Y., Yu H., Yang Z. "Stroke risk assessment for the community by automatic retinal image analysis using fundus photograph, Quality in Primary Care (2016) 24 (3): 114-124
Guo VY, Cao B, Wu X, Lee JJ, Zee BC. "Prospective Association between Diabetic Retinopathy and Cardiovascular Disease-A Systematic Review and Meta-analysis of Cohort Studies", J Stroke Cerebrovasc Dis. 2016 Apr 8. pii: S1052-3057(16)00151-8. doi: 10.1016/j.jstrokecerebrovasdis.2016.03.009. [Epub ahead of print]
Guo VY, Chan J, Chung H, Ozaki R, So W, Luk A, Lam A, Lee J, Zee BC. "Retinal Information is Independently Associated with Cardiovascular Disease in Patients with Type 2 diabetes". Sci. Rep. 6, 19053; doi: 10.1038/srep19053 (2015).