Supporting our Students
Your donation helps CU Medicine's rising stars to shine
An education in medicine is a costly proposition, but not all students who qualify for our programme have the financial means to pursue their career aspirations.
Your donation will support medical students in need with financial assistance so that they can complete their education. With your gift, they will not only be able to pursue their dreams but further enrich their experience during their studies through participation in outside activities.
We offer a range of scholarships and financial assistance to deserving students in the form of scholarships, grants, bursaries and loans as well as through campus work schemes. Your gift will also enable students to participate in our highly rewarding student exchange/internship programmes.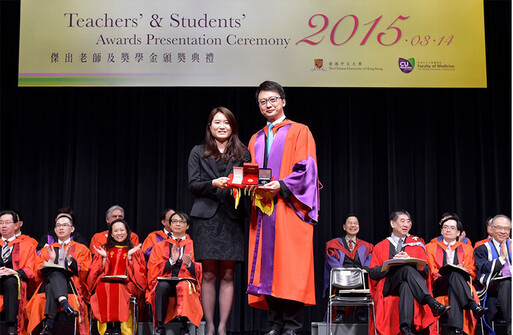 Scholarships
Students can apply for territory-wide, university, college and faculty based scholarships. The University and the Faculty of Medicine offer more than 300 scholarships and awards to students who achieve academic excellence, demonstrate outstanding leadership, and perform dedicated extracurricular and community services. In 2014/15, the percentage of medical students receiving scholarships by year of study was 33%.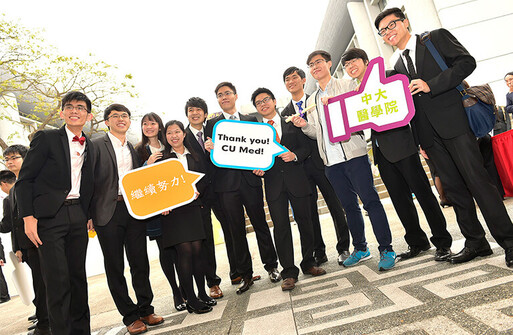 Financial Aid
To help students in need meet part of the cost of their university education, the government has made provisions for grants and loans through the Student Financial Assistance Agency. The University and the Faculty of Medicine also administer our own bursaries, loans and campus work schemes to registered local and non-local students.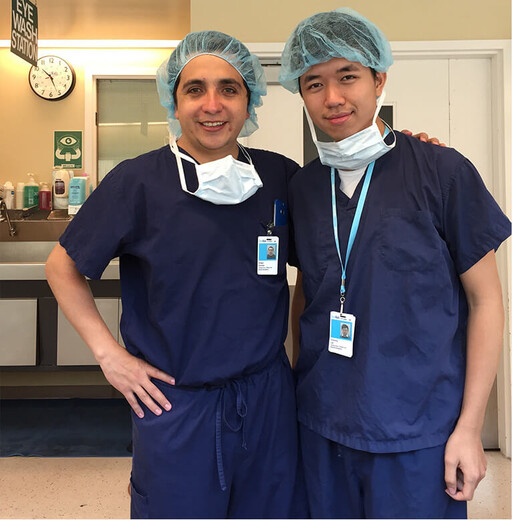 Exchange/ Internship Opportunities
All medical students will be able to arrange a four to six week clinical elective attachment of their choice, either in Hong Kong or overseas, in order to broaden their horizons during the MED 5 summer.
Apart from offering summer electives, the University has a long tradition of promoting term-time exchanges so that our students can gain wider exposure to the world outside Hong Kong. To that end, the Faculty has been building a network of exchange schemes with other overseas medical schools and institutions, allowing some of our medical students to take part in one-year overseas exchange study programmes. The Global Physician-Leadership Stream (GPS) programme also provides outstanding students with opportunities to participate in overseas exchanges and pursue graduate studies at top international institutions such as the University of Oxford and University of Cambridge.
It is our wish to provide more opportunities to study overseas for our students. With your generous support, we will be able to cultivate the brightest young minds and prepare them for a rewarding career in medicine in today's globalised world.