Start main content
Requirements & Exemptions
The normative study period of our medicine programme is 6 years. Students who have acquired the relevant academic qualifications will be eligible for the Dynamic Year 2 (DY2) option and considered on a case-by-case basis. Students who are granted sufficient course exemptions from the University Core and introductory Faculty Package courses will be given an option to DY2.
Qualifications

Minimum Level

HKDSE

A total score of 38 or above in 6 subjects, with 5* or above in English, Biology and Chemistry

GCE A-Level

A* in 4 Subjects (≥95%) and A* in Biology and Chemistry

IB

A total score of 43-45 with 6 or above in Biology (HL) and Chemistry (HL) and 7 in either one of the subjects.

Degree Holders /

Undergraduates /

Current Medical Students

Considered on a case-by-case basis.
Students will be informed of their advanced standing status when they receive an admission offer from the Faculty. The applicants that are eligible for the most exemptions will normally receive priority for Year 2 places.
Eligible students do not need to apply for the DY2 option. The Faculty will contact you further for the handling of your entry year and course registration.
Personalised Curriculum and Development
At CU Medicine, students are entitled to enjoy our Personalised Curriculum by carefully planning their academic studies and developmental opportunities. The Faculty encourages aspiring students to carry out self-directed learning, equip them to be active learners, and walk them through any difficulties they may encounter, so their ambitions and potential could be fulfilled.
Hear from our DY2 graduates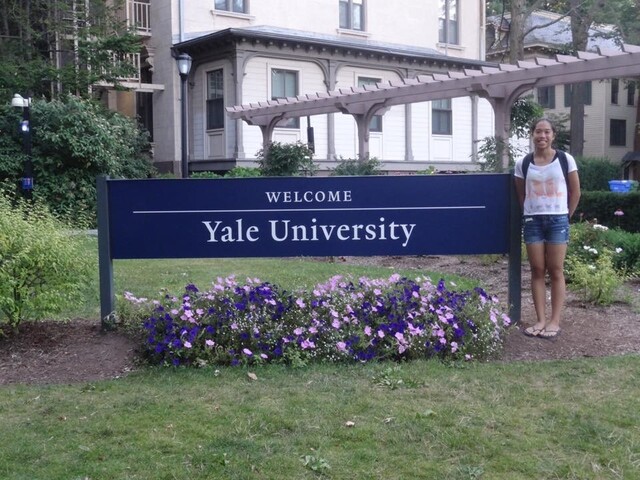 My DY2 adventure

– Annie Fung
As a freshman, I was curious to explore different aspects of Medicine and travel around the world, thus I embarked on various exchange programs during my summer holidays as a medical student. An advantage of CUHK Faculty of Medicine is that they promote and provide worldwide exchange opportunities in (& not limited to) research, clinical, humanitarian services, non-medical related fields. If none of the above fulfils your desired exchange: approach a faculty member to discuss your idea with, and they will try their best to arrange something closer to that.
Summary of my 4 summer exchanges:
2015 – Basic lab research at Yale University School of Medicine, Connecticut USA
2016 – Clinical research at Monash Medical Centre, Melbourne Australia
2017 – Translational research at Imperial College London, UK
2018 – Clinical elective at Yale University School of Medicine, Connecticut USA