Pursuing excellence in advancing cancer research treatment in the 21st century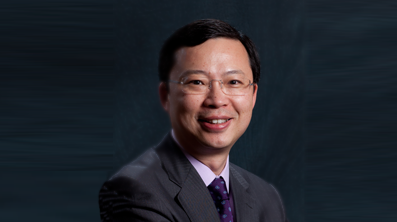 Professor Anthony CHAN
Li Shu Fan Professor of Clinical Oncology
Director, Sir YK Pao Centre for Cancer, Prince of Wales Hospital
Director, Hong Kong Cancer Institute
Associate Director, State Key Laboratory of Oncology in South China (Partner Laboratory in CUHK)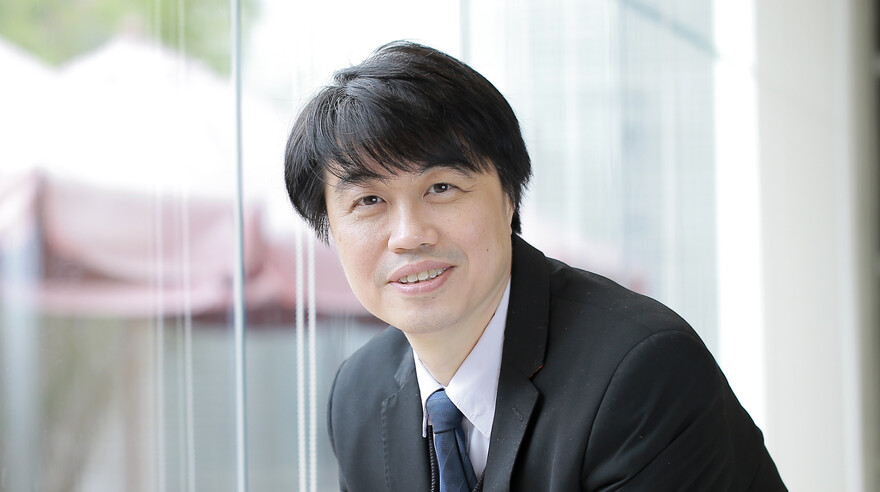 Professor Ka Fai TO
Professor and Chairman, Department of Anatomical and Cellular Pathology
Associate Director, State Key Laboratory of Oncology in South China (Partner Laboratory in CUHK)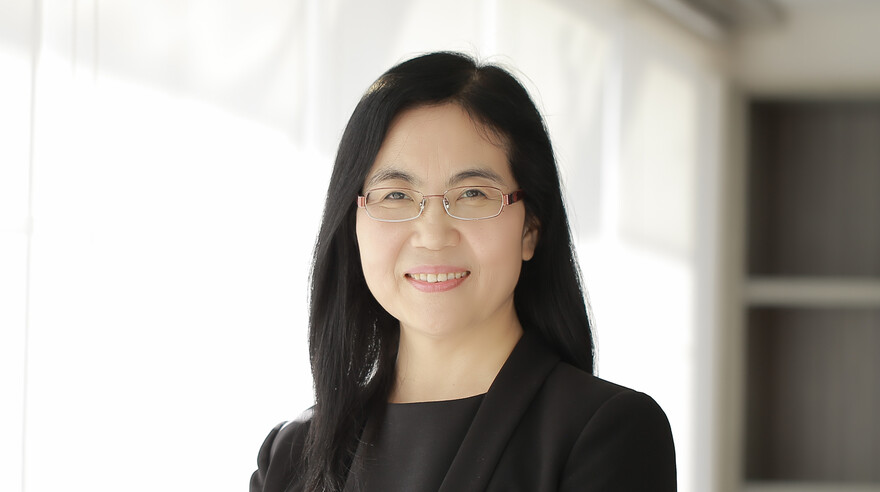 Professor Jun YU
Professor, Department of Medicine & Therapeutics
Director, GI Research Laboratory of the Institute of Digestive Disease
Associate Director, State Key Laboratory of Digestive Disease
Faculty of Medicine, The Chinese University of Hong Kong (CUHK)
---
The Faculty of Medicine of The Chinese University of Hong Kong (CUHK) has a long tradition of cancer research and care in the local community. In recognition of the research excellence of the Faculty, the Ministry of Science and Technology of the People's Republic of China approved the establishment of the State Key Laboratory of Oncology in South China in 2006 (in partnership with Sun Yat-sen University, China) and the State Key Laboratory of Digestive Disease in 2013 (in partnership with the Fourth Military Medical University, China) to help further CUHK's scientific achievements, broaden the research benefits to the wider Chinese and Asian communities, and expand its role in fostering regional and international collaborations in cancer research.
Multidisciplinary research teams within these State Key Laboratories actively collaborate with other departments and centres at CUHK Medicine as well as regional and global institutions to conduct cutting-edge research and advance our knowledge of malignancies common in Asia (including nasopharyngeal cancer, lung cancer and gastrointestinal cancers) as a continuous effort to translate scientific findings into meaningful clinical applications for improving outcomes in cancer patients.
Improving scientific knowledge and clinical diagnosis of gastrointestinal cancers
Gastrointestinal (GI) cancers (including gastric [stomach], colorectal and liver cancers) constitute about 40% of all malignancies diagnosed in the Chinese population and are the leading cause of mortality in Hong Kong. Led by Professor Jun YU (Department of Medicine & Therapeutics and State Key Laboratory of Digestive Disease, CUHK Medicine), the State Key Laboratory of Digestive Disease strives to explore the molecular mechanisms of GI cancers, identify novel biomarkers that contribute to carcinogenesis for early detection, prognosis prediction and effective treatment of GI cancers, as well as conduct microbiome analyses of colorectal cancer (CRC).
With the application of next-generation sequencing, the laboratory has identified novel recurrently mutated genes in CRC and a prognostic mutation signature that predicts survival outcomes of CRC patients independent of tumour-node-metastasis staging. Other notable findings by the laboratory include identification of microbial strains important in CRC carcinogenesis, bacterial gene markers for potential non-invasive early diagnosis of CRC, and potential therapeutic targets (SLC12A5 and SLC25A22) found to be overexpressed in CRC. Inhibitors that can suppress the function of these therapeutic targets are currently being investigated in collaboration with other overseas institutions.
Research findings from the laboratory that have been translated into clinical applications include the identification of stool-based microRNA biomarkers (such as miR-135b and miR-92a) which has led to the pioneering development of a screening kit for non-invasive early detection of CRC. Previous research by Professor YU's team at the Institute of Digestive Disease, CUHK) has also identified a blood-based methylated-DNA biomarker (RNF180) which helped develop a kit for the non-invasive detection of gastric cancer.

Further studies on gastric cancer by the State Key Laboratory of Digestive Disease led to the discovery of novel gene mutations and epigenetic alterations linked to Epstein-Barr virus (EBV)-associated gastric carcinogenesis, detection of new tumour-suppressor genes and potential prognostic biomarkers associated with gastric cancer, and identification of a novel mutational signature which offers the opportunity to stratify gastric cancer patients into optimal treatment plans based on molecular subtyping.

The laboratory has received numerous awards for its research achievements, including the prestigious National Natural Science Award (2016) and the Ministry of Education Higher Education Outstanding Scientific Research Output Award (Natural Science Award, 2014) for its contributions in CRC research, as well as the National Innovation Team Award (2016) for studies on gastric cancer.

Future research of the laboratory will focus on the comprehensive delineation of molecular pathogenesis of GI cancers, determination of the functional roles and downstream targets of novel genes identified in previous studies, and identification of new diagnostic biomarkers and therapeutic targets to improve both diagnosis and prognosis of GI cancers.
Advancing treatment practice and improving outcome in common cancers in Asia
The State Key Laboratory of Oncology in South China focuses on studying cancers that are common and with features unique to the Asian populations. For example, there is a strong geographical predisposition in South China and Southeast Asia to nasopharyngeal cancer (NPC) associated with EBV infection, lung cancers unrelated to smoking (lung adenocarcinoma), and hepatocellular carcinoma (HCC) driven by hepatitis B virus (HBV) infection. These diseases are often driven by genetic mutations that differ from those commonly observed in the Western populations.
Nasopharyngeal cancer research
Earlier studies by Professor Anthony CHAN (Department of Clinical Oncology and State Key Laboratory of Oncology in South China, CUHK Medicine) established a chemo-radiotherapy regimen that significantly improved overall survival compared with radiotherapy alone, and together with the multi-disciplinary team, developed the intensity-modulated radiation therapy technique which led to excellent local tumour control and has become the standard of care in NPC for more than a decade. Professor Dennis LO (Department of Chemical Pathology and State Key Laboratory of Oncology in South China, CUHK Medicine) developed a blood test that could measure fragments of circulating EBV DNA with high sensitivity and specificity and has proven to be useful for the early detection of NPC which could significantly improve treatment outcome. The test may also be used to evaluate treatment response, help stratify patients based on disease risk and guide personalized treatment strategy accordingly, which is important to improve outcome in some patients and prevent unnecessary treatment-related toxicities in others. This blood test has received international recognition and has become a standardized test in the National Cancer Institute in the US. Large-scale clinical trials are being conducted by the State Key Laboratory of Oncology in South China to further evaluate and confirm the clinical potentials of this test in collaboration with other departments at CUHK as well as US-based research groups from Stanford University and Memorial Sloan Kettering Cancer Center.
The research team led by Professor Ka Fai TO and Professor Kwok Wai LO (Department of Anatomical and Cellular Pathology and State Key Laboratory of Oncology in South China, CUHK Medicine) undertakes preclinical basic science research in an attempt to better understand cancer biology while also collaborates with other clinical teams at CUHK to translate research findings into clinical applications. The team was the first to propose a progressive multi-step carcinogenic model for NPC starting with EBV infection and reported the first whole genome map of NPC in collaboration with both local and overseas institutions. This landmark achievement is recognized internationally and has led to the identification of proteins involved in the NF-κB inflammatory pathway that may serve as novel therapeutic target in NPC.
Significant progress has been made on the study of lung cancer by CUHK Medicine. A landmark study led by Professor Tony MOK (Department of Clinical Oncology, CUHK Medicine) discovered that the presence of epidermal growth factor receptor (EGFR) mutation in patients with lung adenocarcinoma is a strong predictor of better treatment outcome with EGFR inhibitor. More recently, studies from the State Key Laboratory of Oncology in South China (led by Professor TO in collaboration with Professor MOK) identified additional oncogenic mutations in lung cancer patients (i.e. anaplastic lymphoma kinase [ALK] and MNNG-HOS transforming [MET]) which could serve as useful biomarkers for guiding treatment strategy. A multinational clinical trial involving Professor MOK's team has shown that patients with ALK-positive lung cancer achieved better progression-free survival when treated with an ALK inhibitor compared with chemotherapy.

While the presence and potential clinical implications of MET mutations in lung cancer are being further investigated, Professor TO's team became the first to comprehensively analyse the spectrum of MET mutations in different types of lung cancer. It was found that a subgroup of lung cancer (sarcomatoid carcinoma) has a high prevalence of MET mutations that can be targeted with currently available therapies. By identifying patients with these mutations earlier, greater therapeutic benefits can be achieved.

Together, identification of these biomarkers has changed the standard practice in lung cancer treatment, helped guide therapeutic decisions and improved disease outcome in lung cancer patients.
Therapeutic options for patients with inoperable HCC are currently limited. As a continuous effort to elucidate the pathology of HCC in an attempt to develop more effective treatments, a team led by Professor Natalie WONG (Department of Anatomical and Cellular Pathology and State Key Laboratory of Oncology in South China, CUHK Medicine) has identified a role of HBV infection (a key driver of HCC in Hong Kong) in predisposing risk to HCC by discovering a viral (HBV)-human chimeric gene fusion transcript which promotes HCC and correlates with poorer patient survival. Non-alcoholic steatohepatitis (NASH) is also increasingly being recognised as an etiological factor associated with HCC. Professor WONG's team is currently leading a HCC whole-genome study which will compare and examine the pathogenesis of both HBV- and NASH-related HCC in an attempt to identify new therapeutic targets against this difficult-to-treat malignancy.
Unmet needs and future directions in cancer research
The advent of chemotherapies and targeted therapies has significantly lengthened survival times for many cancers, yet they do not generally provide a cure for patients with advanced disease. Elucidation of signalling pathways and identification of important biomarkers in cancer development have helped improve diagnosis and treatment outcome in cancer patients. Despite these research achievements, there are still unmet needs such as in treating patients with metastasis and overcoming tumour resistance to targeted therapy. Results from recent clinical trials of immunotherapies that trigger a patient's own immune system to attack tumour cells are encouraging. Researchers at CUHK Medicine are actively studying the impact of immunotherapies on cancers prevalent in Asia such as EBV-driven NPC, lung non-small cell carcinoma and HCC.
Advancing cancer research and treatment through collaborations within and across institutions
The State Key Laboratory of Oncology in South China at CUHK has received annual funding from the Hong Kong Government since 2011. In addition to conducting basic science and clinical research, the laboratory also facilitates scientific knowledge and educational exchange by organizing annual scientific conferences and retreats with its partner centre at Sun Yat-sen University, China. In addition to frequent collaborations between the State Key Laboratory of Oncology in South China with the State Key Laboratory of Digestive Disease and other departments and centres at CUHK Medicine, research teams in the Faculty also actively collaborate with regional and overseas institutions to help advance cancer research and treatment. For instance, CUHK is one of the institutions participating in the global academic programme of the MD Anderson Cancer Center, which is one of the largest global networks of leading cancer centres working collaboratively on cancer cure.

With an extended collaborative network, a dedicated faculty and multidisciplinary teams comprising of professionals with diverse expertise including scientists, clinicians, surgeons, pathologists, radiologists, bioinformaticians and nurses, CUHK Medicine is primed to assume a leading role and committed to upholding its strong tradition in cancer research and care, advancing our understanding of different cancers and translating scientific findings into improved clinical outcomes for cancer patients.