Start main content
Student's Sharing

Student's Sharing
https://www.med.cuhk.edu.hk/study/prospective-students/undergraduate-study/programme-and-admission/mbchb-and-gps/about-gps/gps-student-s-sharing
https://www.med.cuhk.edu.hk/study/prospective-students/undergraduate-study/programme-and-admission/mbchb-and-gps/about-gps/gps-student-s-sharing
Hear from our students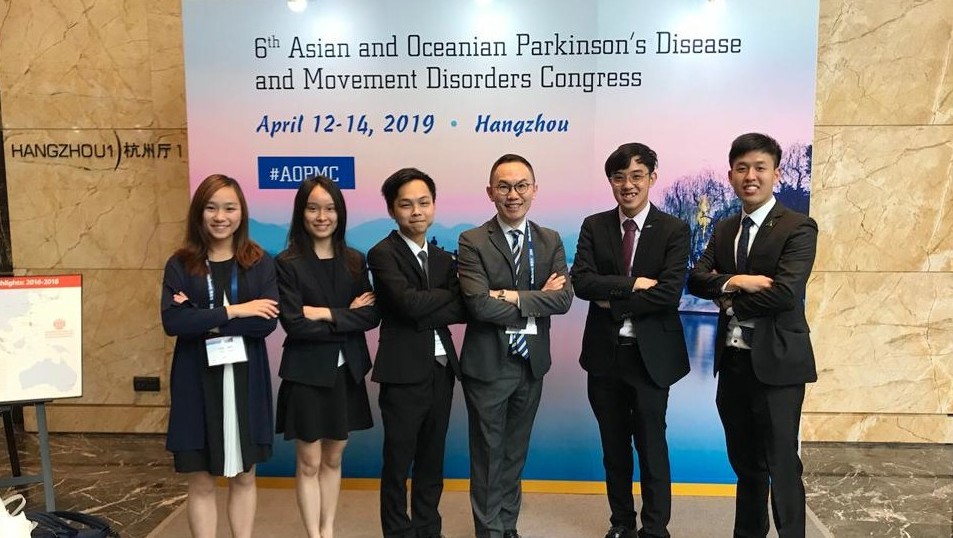 Thomas LAU
@

Congress in

Hangzhou
CU Medicine enables me to dwell myself in the world of unknowns as a researcher during my leisure time.
On April 2019, I am so fortunate to learn about the latest developments in the field of Movement Disorders in the 6th Asian and Oceanian Parkinson's Disease and Movement Disorders Congress (AOPMC).
It's my privilege to gain invaluable insights from leading experts personally.
Know More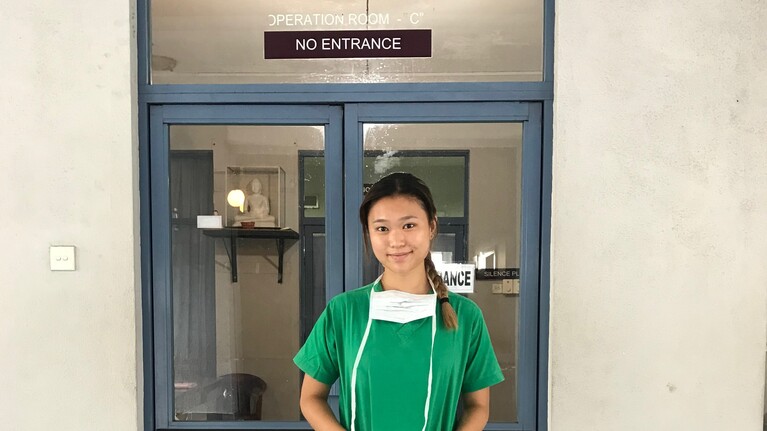 Shaz CHENG
@Colombo, Sri Lanka
Despite being a medical student in Hong Kong, thanks to the GPS programme I feel as if I am a citizen of the world. I started "Youth Empact" in 2016 to Empower, Energise, and Engage ethnic minority youth in Hong Kong. I am able to strengthen my skills as a leader and learn to run an NGO-like organisation through my GPS project. I've had the opportunity to engage with immigrant families, promote exercise and mental health, as well as support students from less privileged backgrounds to enter higher education.
Moreover, experiences from this project have heightened my curiosity of South East Asian healthcare and led me to complete a surgical elective in Colombo, Sri Lanka.
Someday, I aspire to become a leader in the medical and healthcare profession. Immersing myself in less privileged communities of all cultures is vital because disease can affect all people, regardless of race, religion, or wealth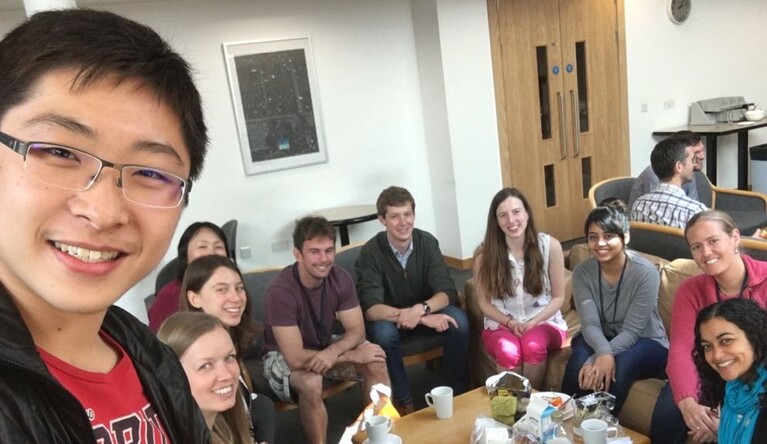 Gabriel WONG
@University of Oxford, UK
Last summer, I got an opportunity under GPS to become attached to a haematology lab at The MRC Weatherall Institute of Molecular Medicine at the University of Oxford, where I took part in projects on haematopoiesis (i.e. evolution of blood cells).
The internship allowed me to gain exposure at the forefront of biomedical research through trying out advanced scientific methods commonly employed nowadays, including flow cytometry and fluorescence-activated cell sorting (FACS), as well as single cell technology, a relatively new concept that is becoming increasingly prevalent and important across fields.
Joining lab meetings, journal clubs, and lunchtime seminars was another highlight. They allowed me to appreciate the rigour that scientists apply to investigate experimental designs and arguments presented in papers, and the seminars by guest speakers, in particular, provided me with insights on a wide variety of research areas.
Overall, the experience was an eye opener for me and will serve as a stepping stone to prepare me for taking up biomedical research in the future.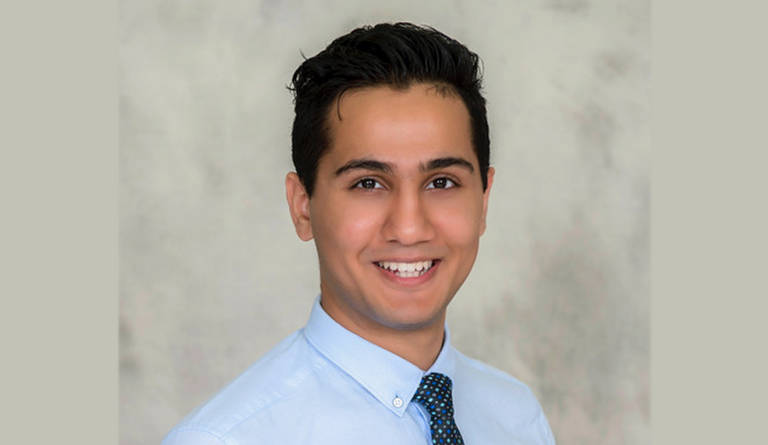 Tayyab Salim SHAHZADA
The GPS Stream has been extremely valuable to me in the past year. It allowed me the opportunity to attend inspirational talks and learn more about leadership in the medical field from well-respected and tremendously successful physicians.
Moreover, the mentorship aspect of the GPS Programme has been instrumental in broadening my learning experience and allowed me to immerse myself in opportunities which taught lessons that one cannot learn merely from books. I am extremely grateful to my mentor, who throughout the year coordinated various research opportunities and clinical attachments for me in the fields of radiology and paediatrics respectively.
These experiences have inspired me to further my ambition of impacting medicine on a global scale. In the upcoming years, I hope to build upon these experiences and will endeavour to involve myself in long-term research projects as well as engage myself in overseas humanitarian work.

Due to limited resources, the hospital there may not be able to offer sophisticated investigations so the teaching was very clinical and mainly focused on history taking and physical examination. It was a good chance for me to recognise the importance of these basic clinical skills and made me realise that I could only understand the patients' holistic situation by seeing and talking to them. These basic clinical skills helped me build up relationships with patients and could not be replaced by investigations.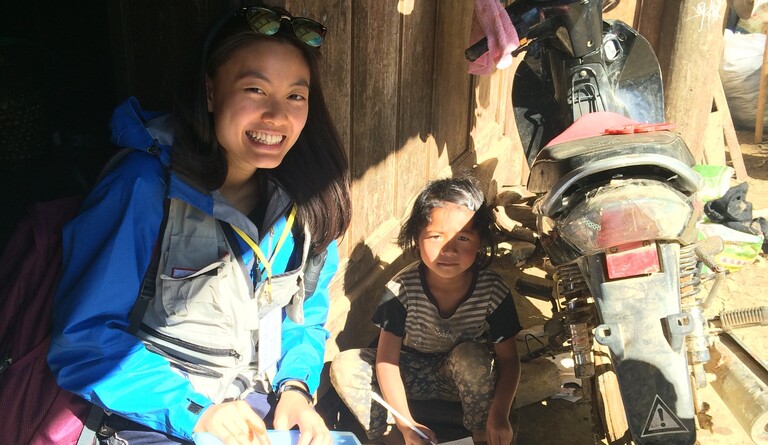 Hebe Law
The GPS scheme offers a range of leadership workshops, exchange and personal/academic support to help you find your passion.
For me, I am most grateful to have been able to partake in a humanitarian field with the Collaborating Centre for Oxford University and CUHK for Disaster and Medical Humanitarian Response (CCOUC).
The numerous trips gave me the invaluable opportunity to experience work in a humanitarian setting, whilst also helping me to recognise the vital importance of public health within the health infrastructure (especially in impoverished settings where clinicians are a small minority).
As medical students, we learn how to treat patients, but equally important we should also be given to recognise where we serve within the large scope of healthcare services in society.