Start main content
The Global Alliance of Medical Excellence (GAME) is a strategic international network of medical schools that share a common interest in promoting innovative medical education and undertaking impactful research​.
As one of the international collaboration projects under the umbrella of the GAME (Global Alliance of Medical Excellence), TEI (Transnational Educational Initiative) aims at educational exchanges and medical education research including undergraduate and postgraduate medical education. Every year, the TEI group conducts a TEI student summer camp as a student educational exchange programme. The overall goals of the TEI student summer camp are to help you:
Broaden your perspectives and increase understanding of different cultures;
Gain valuable experience for future roles in patient care and research;

Create a network of motivated medical students and teachers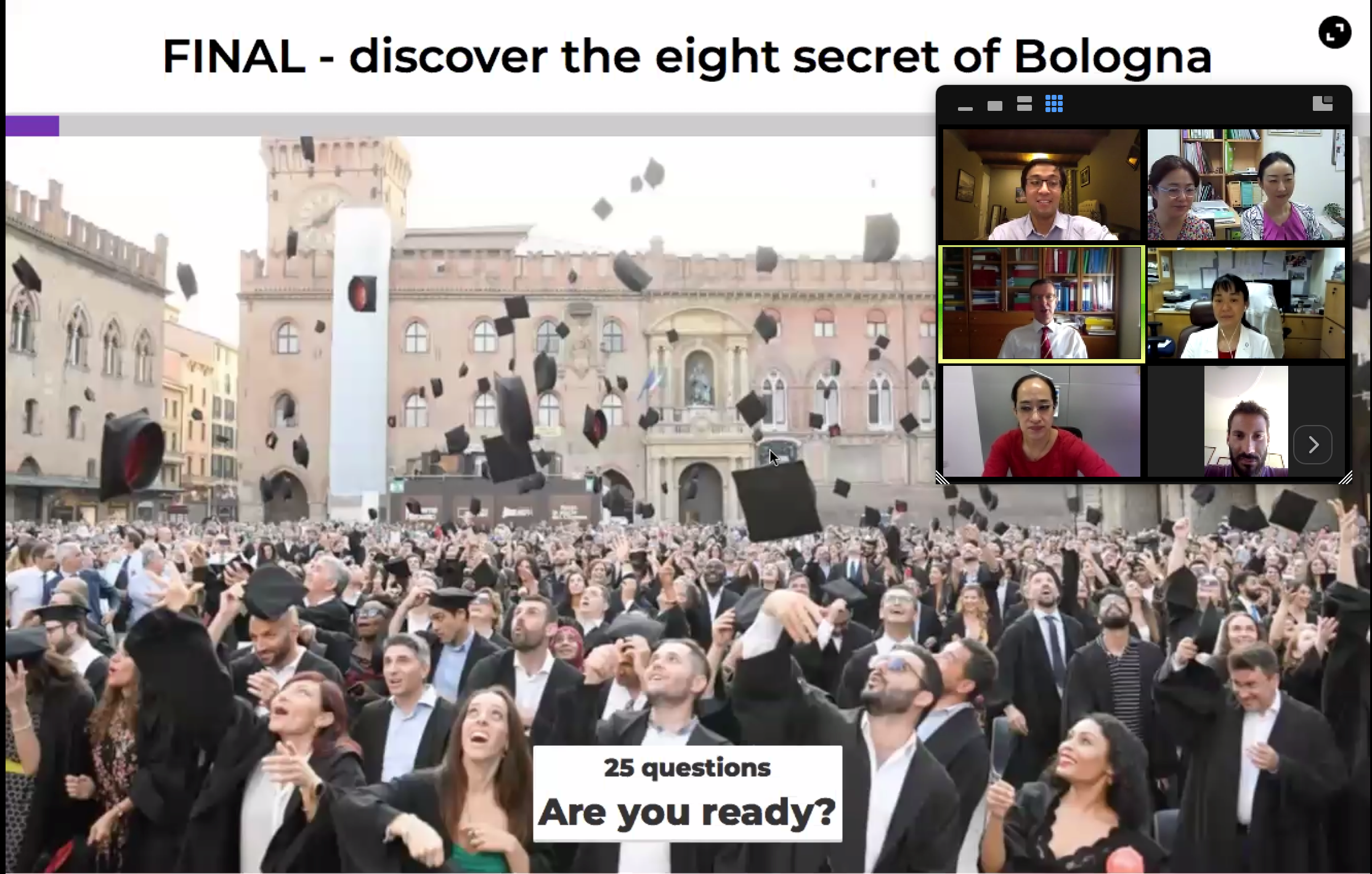 Hosted by the University of Bologna, the second Transnational Educational Initiative (TEI) Summer School was successfully held on 20 – 22 July 2020. Due to the COVID-19 outbreak, this year's TEI programme was changed to an online format and the theme was "Artificial intelligence in Medicine and Medical Education: Hype or Hope?". A total of 44 students from member universities attended a series of online lectures to study the principles, ethics and policy considerations of AI in medicine. They interacted to discuss the current, future uses of artificial intelligence in medicine, from diagnosis and imaging to designing new treatments and diseases monitoring.
16 students from member universities of GAME (including 2 CUHK students) joined the first Transnational Educational Initiative (TEI) summer camp hosted by Nagoya University in the summer of 2019. The theme of this summer camp was "Medical Professionalism in Disaster Conditions". Through the sharing of experienced physicians who worked in the field during past disaster, our students learned about disaster cycle which consists of providing medically related disaster preparations, planning, response and recovery leadership. They also reflected on critical issues of medical professionalism in disaster conditions and further recognized their missions as physicians.