Start main content
The Global Alliance of Medical Excellence (GAME) is a strategic international network of medical schools that share a common interest in promoting innovative medical education and undertaking impactful research​.
As one of the international collaboration projects under the umbrella of the GAME (Global Alliance of Medical Excellence), TEI (Transnational Educational Initiative) aims at educational exchanges and medical education research including undergraduate and postgraduate medical education. Every year, the TEI group conducts a TEI student summer camp as a student educational exchange programme. The overall goals of the TEI student summer camp are to help you:
Broaden your perspectives and increase understanding of different cultures;
Gain valuable experience for future roles in patient care and research;

Create a network of motivated medical students and teachers
Theme
Artificial intelligence in Medicine and medical Education: Hype or Hope?
Date
Monday, 20 July 2020 to Wednesday, 22 July 2020
Host University
---
Programme Format:
Pre-programme courses (8 June to 17 July)
Mixer on 18 July 8-9am CEST for all programme participants and faculty to meet each other
Interactive small group discussions led by students and facilitated by faculty
Special lectures and sharing by faculty members from the University of Bologna and other GAME Universities
The programme will run from 20 July to 22 July and will require live attendance from students over zoom
Participants:
46 motivated students selected from the Medical Faculties of the 9 GAME Universities

---
Application
Fees:
How to apply:
If you are interested in the TEI programme, you should send the following documents to Ms Kathy Chan at email: kathychan@cuhk.edu.hk
A completed application form (click here to download)
A curriculum vitae
A letter of application (less than 500 words)
Application Deadline:
Applications must be received on or before 31 December 2019
Successful applicants will be informed by email by the end of February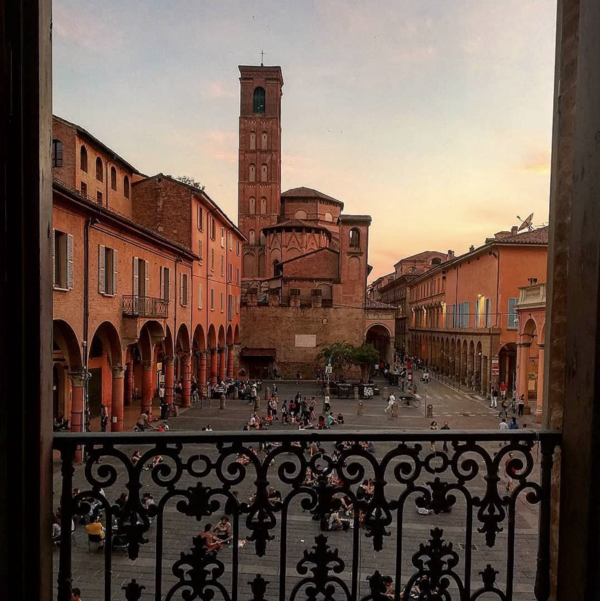 Photo source: https://www.instagram.com/p/By45BfsonuD
---
Pre-Programme
The pre-programme will run from Monday 8th June to Friday 17th July and will consist of a series of online lectures and interactive sessions which cover the principles of medical AI, ethical and policy considerations and include guest lectures from GAME-TEI Professors. For the pre-programme, students will participate in one of two streams, the "Foundations of medical AI" stream or the "Advanced medical AI" stream. The foundation stream is more suitable for students who intend to occasionally use medical AI for diagnosis and treatment within the clinical setting. The advanced stream is more suitable for students who intend to lead medical AI research or industry projects.
Pre-programme Syllabus (Subject to change)
Date

Topic

Instructor

8/6

Introduction to Artificial Intelligence

Dr. Khoa Cao

(Bioengineering, Standford)

10/6

Deep Learning Design 1

15/6

Deep Learning Design 2

17/6

Advanced Architectures

22/6

Foundations of Medical AI

24/6

Advanced Medical AI

29/6

AI-Assisted Diagnostic / Prediction Tools

Prof. Lorenzo Chiari

(Biomedical Engineering, UNIBO)

Lecture Topic TBC

A/Prof. Federico Chesani

(Info. Processing Systems, UNIBO)

AI in Medicine: are we ready for it?

Prof. Joseph Sung

(Gastroenterology and Hepatology, CUHK)

1/7

AI in Technology-Enhanced Learning Environments

Prof. Martin Fischer

(Medical Education, LMU)

Lecture Topic TBC

A/Prof. Mario Negrello

(Autonomous Systems/Comp. Neuroscience, Erasmus MC)

6/7

AI Ethics / Policy 1

Dr. Daniel D'Hotman

(Medical AI Ethics/Policy, Oxford)

8/7

AI Ethics / Policy 2

13/7

AI Ethics / Policy 3

15/7

AI Ethics / Policy 4
Online Summer School
During the summer school, students will work together to prepare a proposal and presentation on either a medical AI application or medical AI policy. Two programmes will run in parallel, one for European group and one for Asia-Pacific group. The times stated below are for UTC+0200 (European group) and UTC+0900 (Asia-Pacific group).
20 July 2020

21 July 2020

22 July 2020

10:00 am – 11:30 am

Foundations of AI Workshop

Medical Applications Workshop

Project Teamwork

11:30 am – 01:00 pm

Medical Education Workshop

Medical Ethics Workshop

01:00 pm – 01:30 pm

Lunch

01:30 pm – 04:00 pm

Project Teamwork

Final Presentations and Closing Remarks
16 students from member universities of GAME (including 2 CUHK students) joined the first Transnational Educational Initiative (TEI) summer camp hosted by Nagoya University in the summer of 2019. The theme of this summer camp was "Medical Professionalism in Disaster Conditions". Through the sharing of experienced physicians who worked in the field during past disaster, our students learned about disaster cycle which consists of providing medically related disaster preparations, planning, response and recovery leadership. They also reflected on critical issues of medical professionalism in disaster conditions and further recognized their missions as physicians.