People, Precision, Possibilities: 40 Years of CU Medicine Excellence
It has been said that life begins at 40. With many of their early years spent in medical training, our doctors might just agree. At 40, they are on an invigorating cusp of their career, having just pooled substantial experience to tackle the years ahead with renewed inspiration. As we celebrate CU Medicine's 40th anniversary this year, and coincidentally, its 40th place in the recent Quacquarelli Symonds (QS) University Ranking, we invited four alumni to talk about the years that shaped them today—at 40 years old—and their dreams for tomorrow.
---
Weaving through the stories of CU Medicine graduates is one important word: remember. Wherever they are in the world, and no matter how much time has passed since they left the university, CU Medicine students vividly recall their student days, and continue to bring the CU Medicine spirit into their practice.
For Class 2005 alumni Dr. SIN Kai Cheuk Harry, Dr. YANG Li Chuan Marc, Dr. LUK Ngai Hong Vincent, and Dr. HUI Ying Kei, this amount of time now totals 16 years. Fondly, the 40-year-old doctors reminisce about the encounters and learning moments in CU Medicine that led them to become the doctors they are today.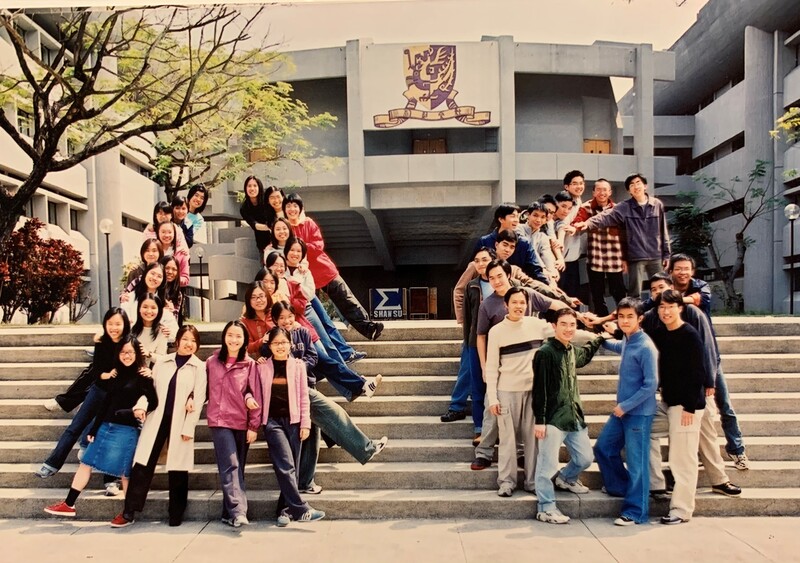 It Starts with People
There are no better role models for doctors than their teachers. At CU Medicine, educators like the late Professor of Oncology, Dr. LEUNG Sing Fai, have been stalwart reminders of the very heart of the medical profession: people.
Up until today, Dr. SIN, Associate Consultant of the Intensive Care Unit of Queen Elizabeth Hospital, remains in awe of Professor LEUNG's amazing dedication to his students. "With nearly 140 students in class, the professor still managed to return student papers with personalised comments, and with the name of each student written on the envelope," reminisced Dr. SIN.

Inspired by how his professors' thoughtful gestures made him feel, Dr. SIN always tries to remember the names of his patients. He attributes his healthy doctor-patient relationships to this personalised approach. "The sheer effort to address patients and family members by name makes them feel valued and respected," he said.

Dr. YANG, an Emergency Medicine Specialist at CUHK, reports similar student-centric habits from Professor Gregory CHENG, his Medicine and Therapeutics professor at the time. "He knew all our names, and he always knew who passed or failed the exams," he chuckled. "Students loved visiting him to connect and chat."

Such presence also inspired Dr. YANG to be sensitive to the needs of those around him. Back in the day, he was the class representative of his cohort, taking on a range of responsibilities from voicing his class's opinions to the school, to cooking desserts for his roommates.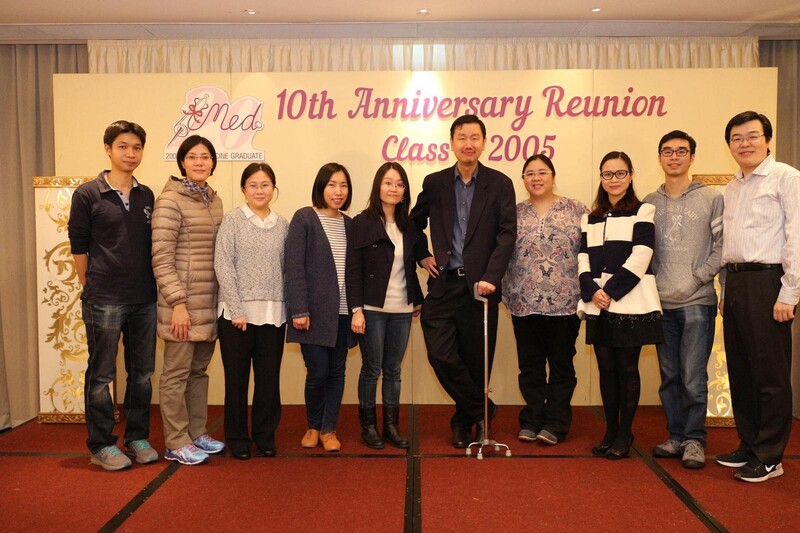 More than Diseases
Led by exemplary figures, it is not surprising that these doctors have turned out to be good at establishing human connections, fully understanding that "beyond any disease is a person we need to encourage, motivate and inspire towards better health," shared Dr. HUI, an Internal Medicine Physician currently practising in Midwest United States.
"We learned that the most important thing in treating people is people," added Dr. LUK. The cardiologist shares that because of these school experiences, personal chats with patients have also become central to his private practice.
"By taking time to know us, as well as trusting us with their personal stories, our professors taught us that forming genuine, emotional bonds is number one in every doctor's to-do list. From the classroom to the training halls of the hospital, this message had been very clear," shared Dr. LUK.
Responsible Stewards of Health
Of course, their days in CU Medicine were not always filled with friendly, bonding moments. Their hospital training, for one, tested their grit and resourcefulness in applying their people-first philosophy from the classroom to the real world.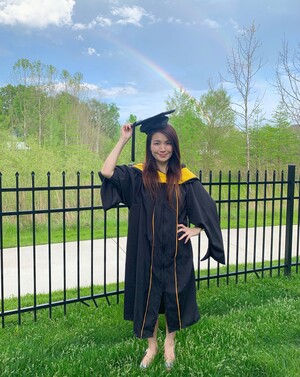 Dr. HUI shared how her CU Medicine's education, specifically her hands-on experience with patients, disciplined her to "keep digging for an answer."

She recalls starting out as a shy and quiet student. "But the more I presented a differential diagnosis at the bedside, the more I gained confidence and developed accountability. I learned to be persistent, curious, and to never give up. The training was harsh but it reminded us that we are chiefly answerable to our patients. We need to keep evaluating what we know against available evidence," she said.

Dr. LUK echoed this sense of accountability and emphasised the doctor's role in looking after the patient's overall health.

"People's lives are in our hands," he stressed. Since the family doctor culture is not as well developed in Hong Kong as in other countries, people do not have someone who regularly follows up on their health status and only visit doctors when they feel something wrong. This makes early detection of heart diseases more challenging.

Eager to see more people take charge of their own health, Dr. LUK often gives public talks and proactively brings health knowledge to the community.

"Yes, we can handle diseases once they show up. But as a doctor, I am primarily responsible for keeping people at optimum health. So, I educate as many people as I can about healthy lifestyle choices such as regular exercise and a healthy diet," he said.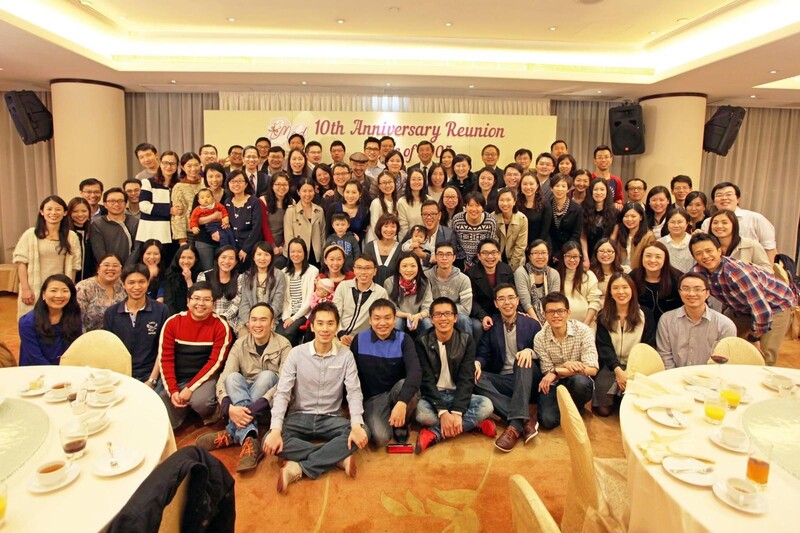 All for Research and Innovation
No matter how good they are at memorising every patient's name or looking beyond an initial diagnosis, these doctors also acknowledge that they do not always have the answers. They believe that more research, undertaken by CU Medicine graduates, can bring profound developments to the practice.

As an Honorary Clinical Assistant Professor at CUHK, Dr. YANG recognises first-hand the foremost advantage of integrating medical research into the CU Medicine curriculum: it will help patients. Today, he calls for boosting research and clinical education in the newly opened CUHK Medical Centre.

"A lot of medical research takes place in private organisations. CU Medicine can also promote the CUHK Medical Centre as a platform to uncover new clinical answers to serve patient needs, all while supporting the training of our future doctors," he said.

The new teaching hospital opened its doors to the public early this year. As the first non-profit private teaching hospital wholly owned by a university, it aspires to promote scientific research, and to bring cutting-edge technology and innovative health solutions to the community.

Dr. LUK added, "It's nice for CU Medicine's research to gain recognition, but what's most important is that the studies improve people's quality of life."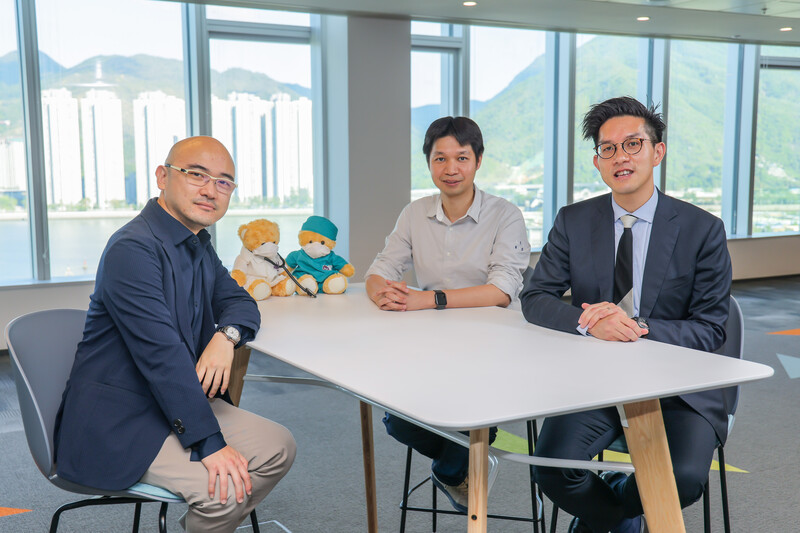 Learning Never Stops
Wherever they are and however they can, these four doctors strive to model the personal touch and relentless thirst for knowledge which distinguish many CU Medicine graduates around the world.

Dr. SIN, for instance, has recently developed a VR-assisted simulation programme that allows interns to perfect their blood test procedures. "Besides requiring less time and manpower, technology-assisted training helps interns get the process more accurately," he said. He urged fellow doctors to spend more time learning how to use these innovations to empower each other, including the next generation of doctors.

As a word of advice to future doctors, Dr. HUI concluded, "Everyone can acquire knowledge, but work ethics and a grateful heart are what make one stand out. Prioritise patient care, insist on finding the truth, and be open-minded. Medical knowledge is always evolving. It's a lifelong journey."
Remember Your "Why"
For CU Medicine, this lifelong journey began forty years ago, with 60 aspiring medical students. Thousands of graduates have since cured and changed the world for the better. Like our four doctors, they continue to give honour to the 40-year- old dreams and aspirations of the school through their work.

Today and always, Dr. SIN, Dr. YANG, Dr. LUK, and Dr. HUI remember their purpose. Straddling between acquired wisdom and exciting discovery, they confidently draw on the past to influence the future. As life begins for them, this magic number— 40 — also rekindles CU Medicine's passion in nurturing human connections, pursuing precision, and empowering the future with world-class talent and innovation.