Virtual Fun Run 2021
Even a pandemic could not stop our running lovers from participating in the annual Fun Run. Although a physical Fun Run could not be held this year, we have continued the momentum by going virtual. The participants were given two weeks of time to complete a 10km run and upload their run records.
With around 350 runners, including 60 MBChB alumni, joining the event, the Virtual Fun Run 2021 has come to a fruitful end. Let's keep running and stay healthy under this unprecedented time.
Run for Fun, Run for Health!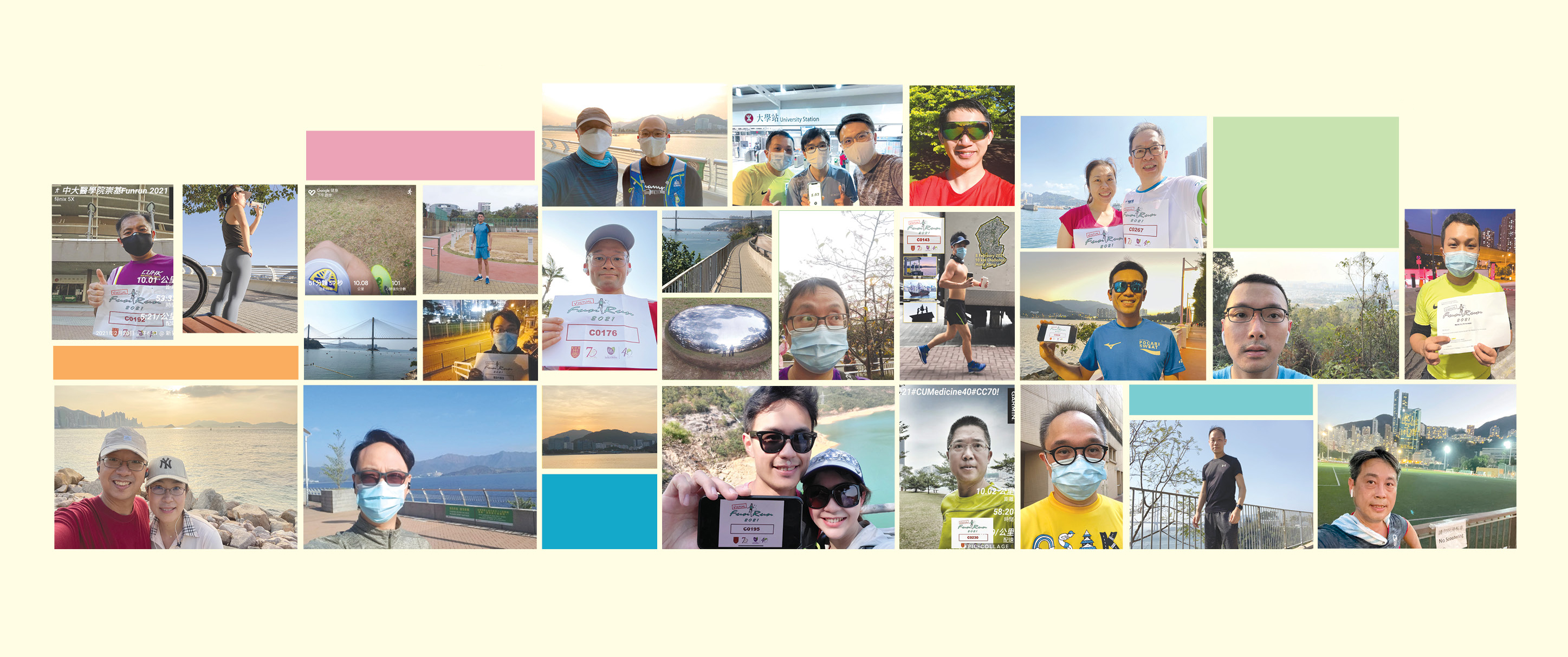 About Fun Run
Launched in 2001, the Fun Run is an annual running event jointly organised by Chung Chi College and CU Medicine, with the aims of promoting a healthy lifestyle and serving as a platform for our staff, students and alumni to have a fun time together. Due to the COVID-19 pandemic situation this year, this annual event has been moved to virtual.