80% of COVID-19 Patients in Hong Kong Suffer from "Long COVID"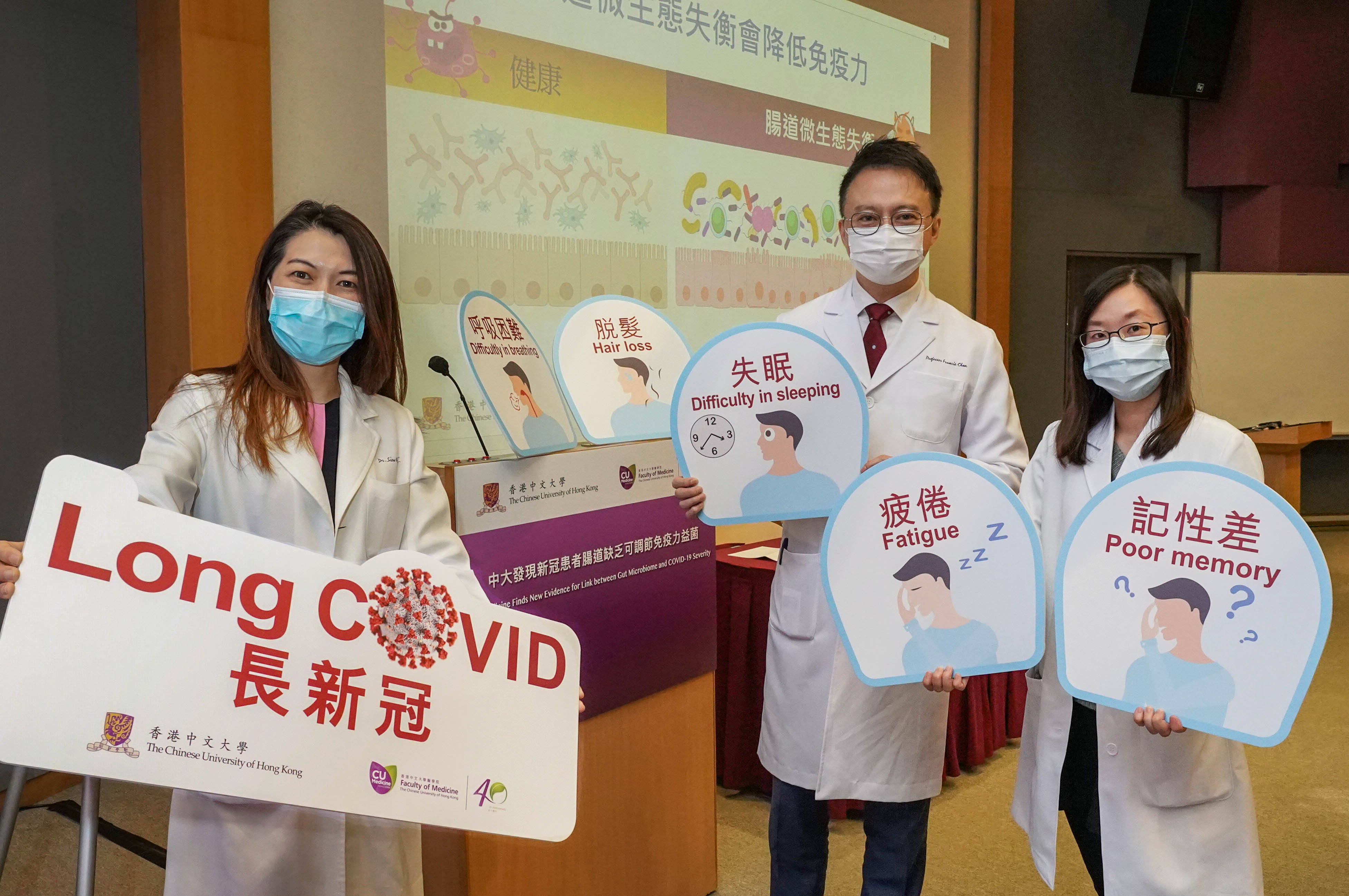 (From left) Prof. Siew NG, Prof. Francis CHAN and Dr. Joyce MAK.
Abstract
CU Medicine found that COVID-19 patients lack certain good bacteria known to regulate their immune system and the abnormal gut microbiota persists after clearance of the virus, which could contribute to lingering symptoms, known as "Long COVID". The study results suggest gut microbiome may influence the severity of COVID-19 and clinical management not only should aim at clearing the virus but also restoring the abnormal gut microbiota. The findings have been published in the international journal Gut.

CU Medicine followed up with COVID-19 patients in Hong Kong and found that 80% of patients suffer from "Long COVID". The findings underscore the importance to restore gut dysbiosis to boost immunity against the virus and hasten recovery.

Details: https://bit.ly/2LZYHmm