CUHK to Commence the Next-Generation Clinical Trials of CAR-T Cell Therapy for Haematological Malignancy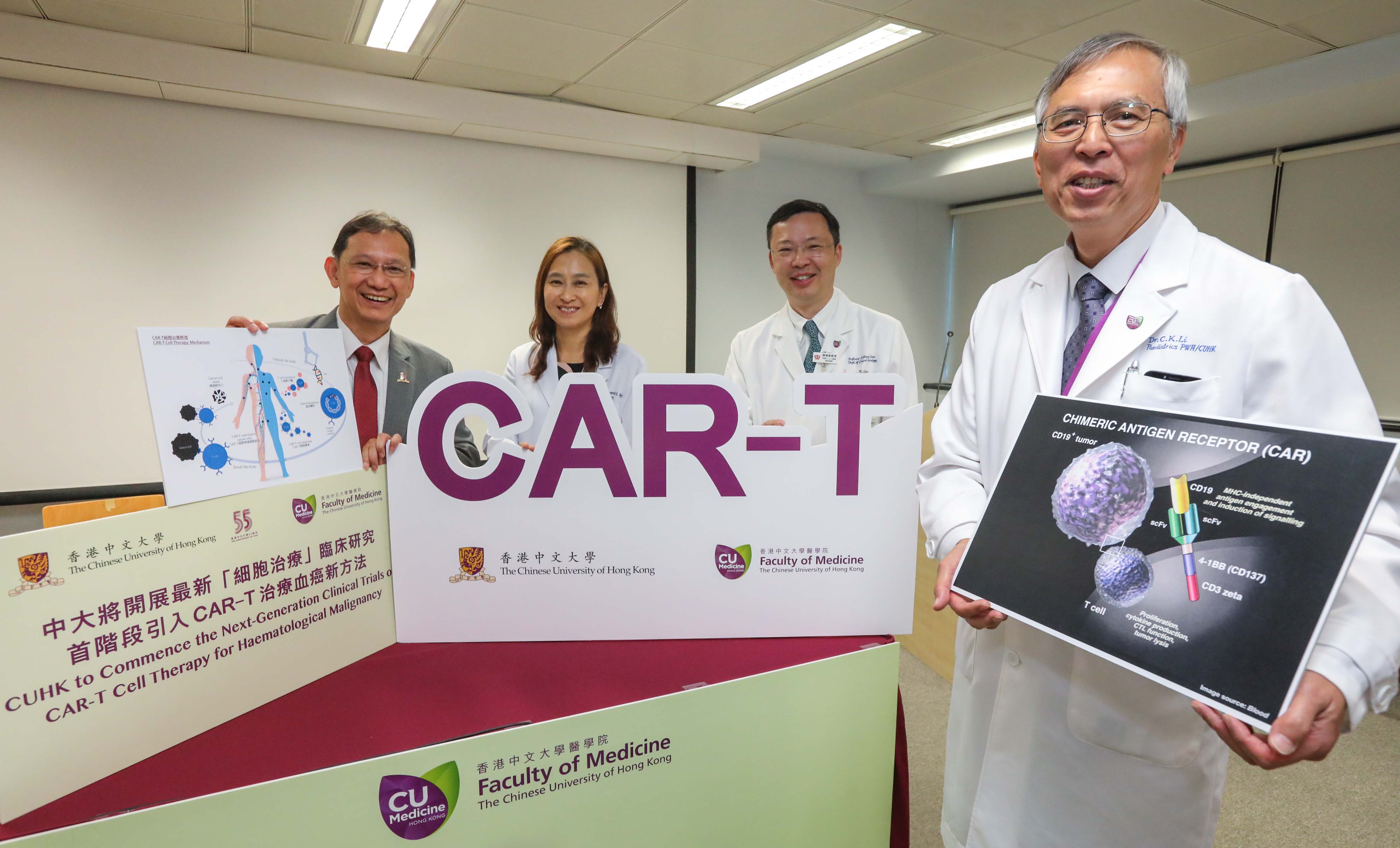 CUHK is working on the preparation of CAR-T cell therapy clinical trial for child and adult patients with leukemia or lymphoma. The research team carries high hope that this next generation therapy will become available in Hong Kong.
Abstract
Immunotherapy has been a hot topic in cancer treatment in recent years. It helps enhance patient's immune system to clear cancer cells. Among all, cellular therapy utilises patient's own immune cells to fight cancer cells. A patient's immune cells are genetically manipulated to recognise the cancer cells and exert a killing effect. Patients under this therapy may achieve long term survival. CAR-T cell therapy is one of these types.
The Faculty of Medicine will commence clinical trials of Chimeric antigen receptor-T cell (CAR-T cell) therapy, with the first phase targeting patients with haematological malignancy. The plan is to increase the survival rate and prolong overall survival for these patients. To accomplish this goal, CUHK is planning to establish Hong Kong's first CAR-T cell laboratory licensed with Good Manufacturing Practice (GMP). It is expected to complete construction in 2020 and start clinical trials once the GMP licence is obtained. The research team hopes the therapy can further cover patients with other cancer types in the future.
Details: http://bit.ly/2YE4A9H