Gut Microbiota and Safety of COVID-19 Vaccine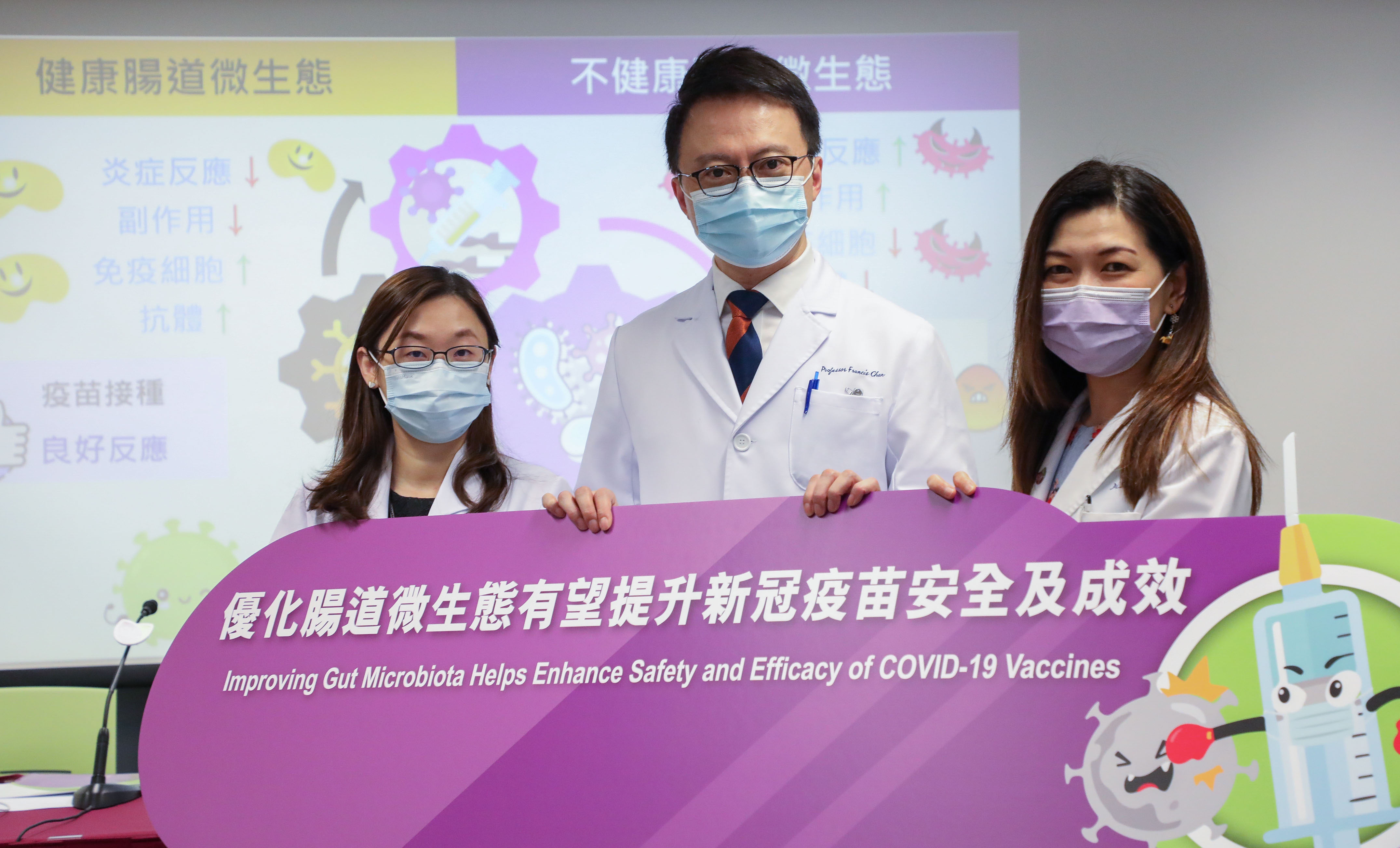 Preliminary study showed that modulation of gut microbiota helps enhance safety and efficacy of COVID-19 Vaccine.
Abstract
CU Medicine has conducted a preliminary study in the laboratory using blood samples from individuals who have received COVID-19 vaccine. The investigation showed that restoring the balance of gut microbiota could reduce inflammatory cytokines and enhance antibody level. The research team is now launching clinical trials to investigate the impact of modulation of gut microbiota in reducing vaccine-related adverse reactions and improving efficacy of COVID-19 vaccine.
Details: https://bit.ly/3djToYY