Joint study discovers how nervous system is associated with more energetically efficient running forms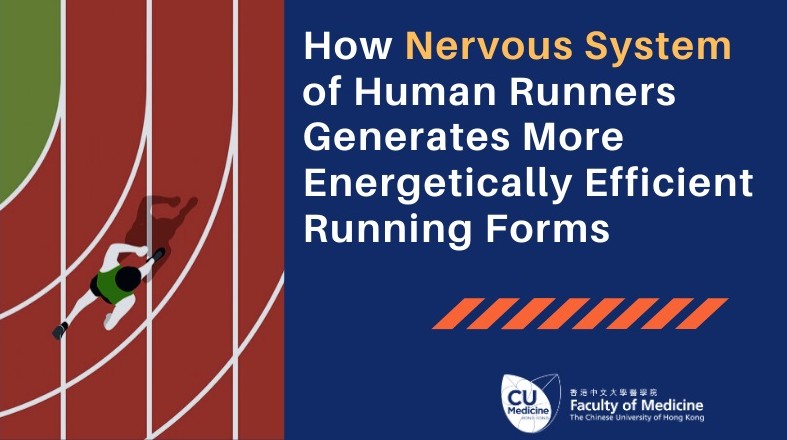 Abstract
A joint study in Nature Communications discovered that the human nervous system is equipped with a mechanism that can flexibly adjust the motor commands for different running forms depending on the state of the body and the person's prior running experience.
This finding is jointly discovered by our researchers from the School of Biomedical Sciences and the Gerald Choa Neuroscience Centre, researchers from The Hong Kong Polytechnic University (PolyU), and researchers and Western Sydney University in Australia.
The study may allow researchers to design training strategies for promoting running forms that are more energetically efficient.
Details: https://bit.ly/33UhRzc