Awardee of the Dr. & Mrs. Tzu Leung Ho Outstanding Academic Awards Grand Medal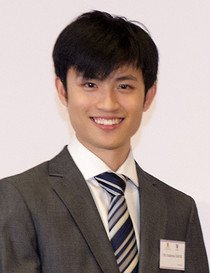 Andrew John KWOK
I am incredibly privileged and honoured to be a recipient of the Dr. and Mrs. Tzu Leung Ho Outstanding Academic Awards.

The awards that Dr.and Mrs. HO have so generously donated to the Faculty are fantastic examples of the standard of excellence that the Faculty of Medicine pursues and encourages its students to attain. I am very grateful for the mixture of financial support and recognition that their awards provide.

As has always been the case, success in medical school has only been possible with the support of many others, especially our teachers. With the utmost gratitude, I would like to once again thank the many doctors and professors who taught us throughout the arduous journey of medical school and all family and friends who supported and guided us through various hardships.