Start main content
Programme Overview

Programme Overview
https://www.med.cuhk.edu.hk/study/prospective-students/undergraduate-study/programme-and-admission/mbchb-and-gps/program-overview/personalised-self-initiated-intercalated-years
https://www.med.cuhk.edu.hk/study/prospective-students/undergraduate-study/programme-and-admission/mbchb-and-gps/program-overview/personalised-self-initiated-intercalated-years
Self-initiated Intercalated Years
CU Medicine students are empowered to make their own choices by having the right to initiate one or more intercalated years. Each student lives a different life, with unique dreams and plans. At CU medicine, it's students who decide whether they are ready to spend a year abroad or prefer to explore a new academic field. Personal, optional and even multiples, our intercalated years' policy gives you the flexibility you need to build the career you want at the pace you choose.
Hear from our students: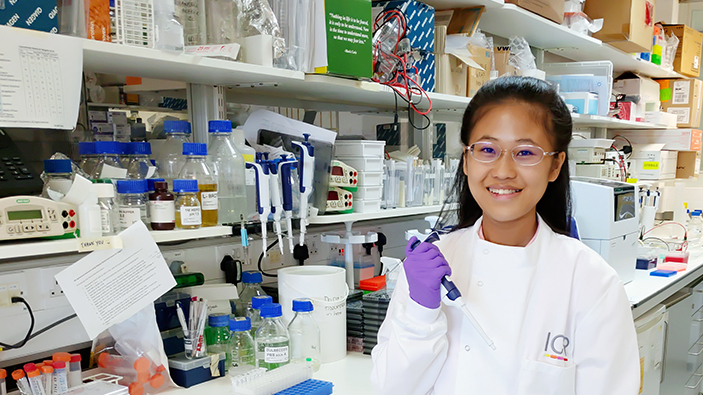 A rewarding intercalated year of research and enrichment opportunities

- Queenie WONG
I took a fruitful intercalated year to study Master of Science in Research Medicine and engage in various enrichment activities. Not only was I devoted to a neuro-oncology research project, but I also proactively exposed myself to a range of medical research, clinical attachments and conferences in the UK, Taiwan and Singapore, and started a neuroscience student association. This rewarding intercalated year has enabled me to attain holistic development with local and global exposure and paved the way for my aspiration of becoming a clinician-scientist in neuroscience in the future.
Janine LUI

@University College Utrecht
Janine, an MBChB student, has taken a gap year to explore her interests.
Inspired by her long-standing curiosity about medical education, Janine has undertaken an internship at the Office of Medical Education. She has also spent 6 months in Holland, taking medical electives. Learn more about her fruitful experience.