Hear Talk Foundation
Department of Otorhinolaryngology, Head and Neck Surgery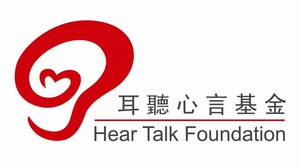 Mission
A registered non-profit charitable organisation promoting service and research for individuals suffering from hearing and communicative disorders in mainland China and Hong Kong.

Project Brief
The Hear Talk Foundation serves underprivileged children and the elderly in Hong Kong and mainland China who suffer from hearing and speech communicative disorders. Our goal is to improve the quality of their lives by coordinating with various specialists and providing related support. Drawing on the expertise and experience of our founding members, we endeavour to deliver free professional, high-quality services to those in need. The organisation also promotes ear and hearing protection to the general public.

Major Benefits
China
Since the launch of our China Mission in 2005, the Hear Talk Foundation has provided more than 500 immediate medical treatments to the needy and fostered exchanges between Hong Kong and mainland professionals, thus bringing long-term, sustainable benefits to clinical and rehabilitation services in China. More than 550 surgeons have been trained in different types of ear surgery during our China Mission, and we have also screened over 300 children in rural China for possible hearing problems.
Hong Kong
Since the foundation's first Sponsor-a-Hearing-Aid programme and Define Hearing for the Aged Hearing Aid Donation Campaign, more than 600 hearing aids (valued at HK$3 million+) have been given to the elderly in need. These projects serve the niche population who are slightly better off than recipients of the Social Security Allowance Scheme but who cannot afford a hearing aid.

The foundation also promotes public awareness of the need for hearing protection and related research. Over 1,400 elderly have signed up for our hearing screening service in Hong Kong. The results of foundation research extensively covered in the local media revealed that 34.2% of the Hong Kong elderly aged over 60 suffer from hearing loss, and one-fifth experience depression. The foundation has also reached more than 40,000 students through a photo exhibition tour and health talks in primary and secondary schools.