Babies Get COVID-19 Antibodies from Mothers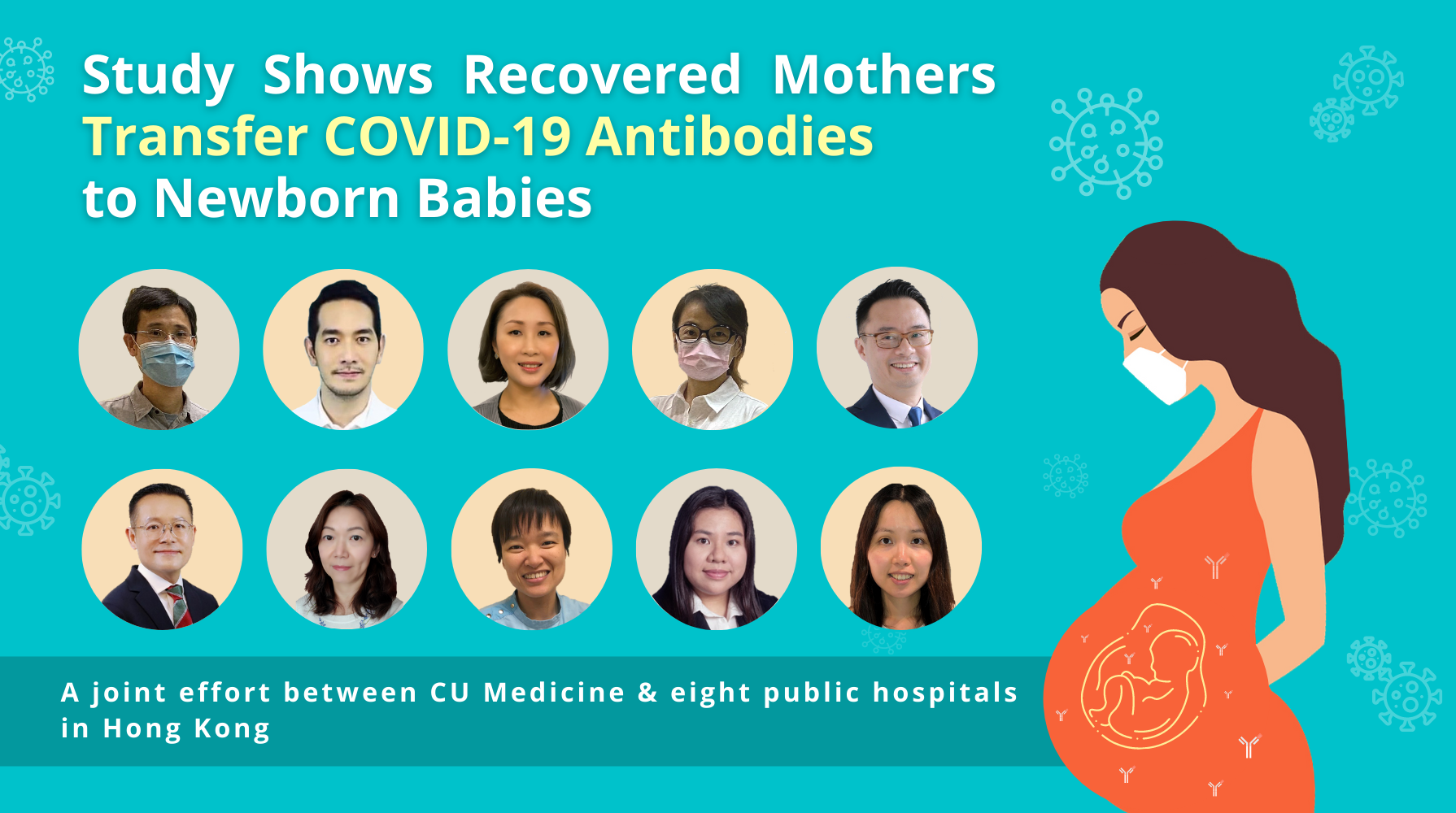 A joint effort between the Obstetrics and Gynaecology Department of CU Medicine and its counterparts from eight public hospitals in Hong Kong.
Abstract
A recent study led by the Department of Obstetrics and Gynaecology of CU Medicine confirmed the mother-to-child transfer of anti-SARS-CoV-2 antibodies and realised that the median transplacental transfer ratio of anti-SARS-CoV-2 IgG was 1.3, which means newborns have 30% higher levels of anti-SARS-CoV-2 IgG concentrations than their mothers. Publishing their results in Ultrasound in Obstetrics and Gynecology, the study also brought in an additional dimension regarding the effect of viral load on transplacental IgG transfer. Here are the key observations:
There was a positive correlation between IgG concentrations in maternal sera with viral load.
A negative relationship was observed between IgG concentration in cord and maternal sera with infection-to-delivery interval — meaning the longer the interval the lower the IgG concentrations.
There was a significant negative relationship between the transplacental IgG transfer ratio with viral load.
Details: https://bit.ly/3uXH4oi