New Biohybrid Soft Microrobots for Gastrointestinal Diseases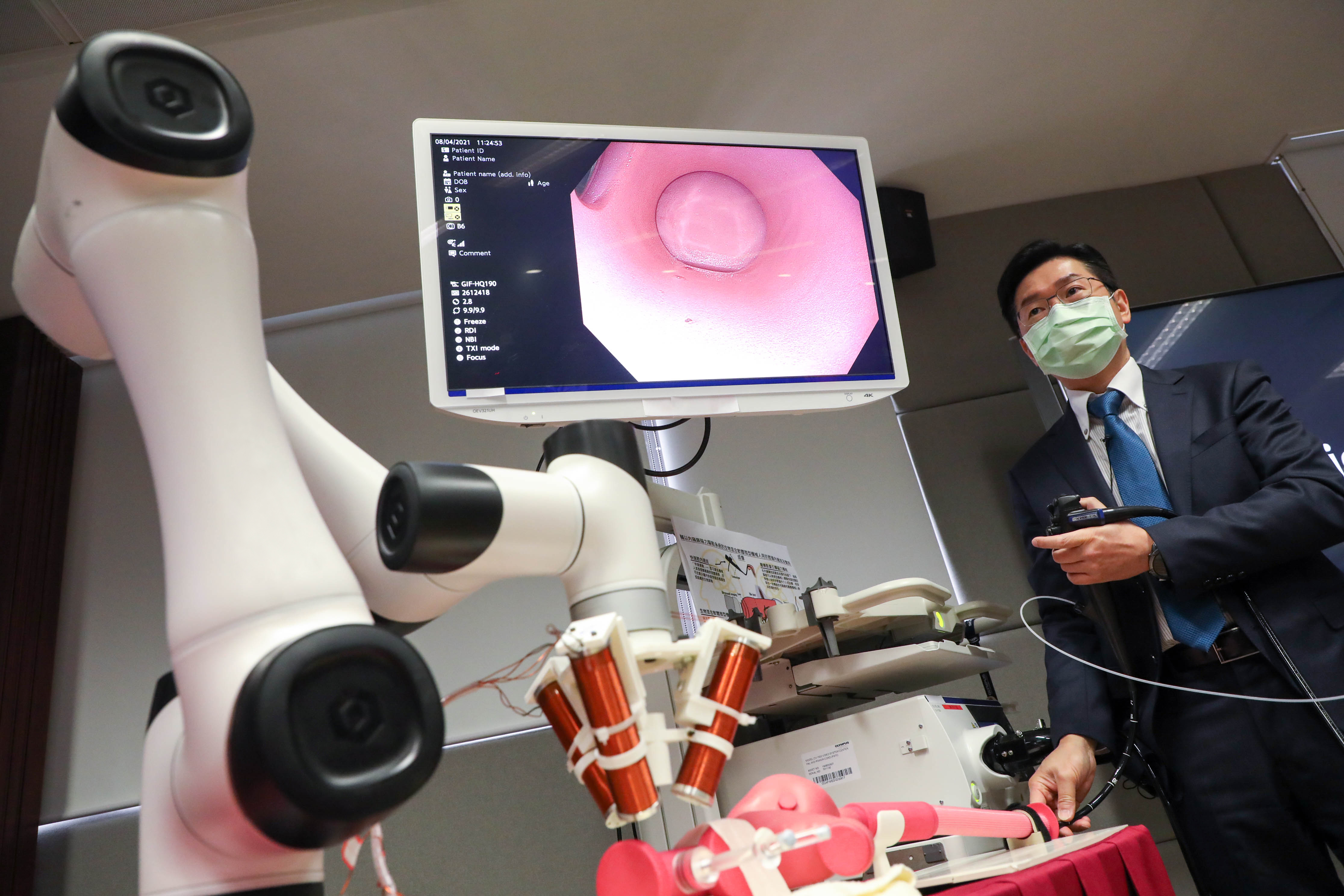 Professor Philip CHIU demonstrates the endoscopic deployment of the microrobots in a human body model.
Abstract
A collaborative research team led by CU Medicine and the Faculty of Engineering has recently developed biohybrid soft microrobots with an endoscopy-assisted magnetic navigation strategy for rapid endoluminal delivery. This work provides a new enabling technology for medical microrobot-based minimally invasive intervention to treat various diseases in tiny and tortuous lumens which are hard-to-reach or inaccessible by regular medical devices. The diameter of each robot is only 100 to 500 µm and mainly composed of stem cells (~98%) from the host so as to minimise immune responses. The team believes that this technology can offer diagnostic and therapeutic opportunities that have not been arisen before. The results have been published in Science Robotics.
Details: https://bit.ly/3dKZamH