CUHK-Designed Intervention Proves Effective in Increasing Influenza Vaccine Uptake in Hong Kong Young Children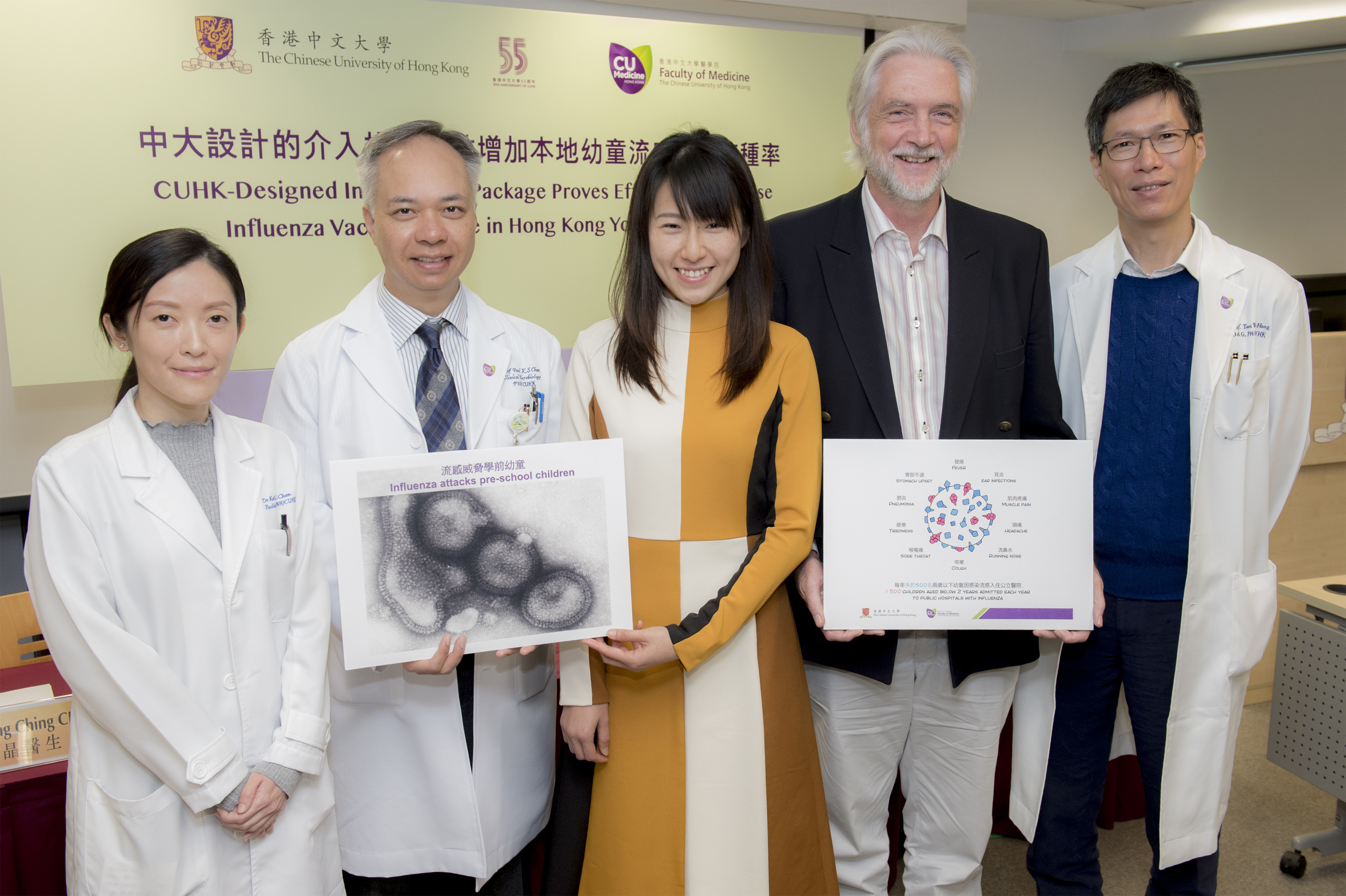 The team hopes influenza vaccine can be incorporated into Hong Kong's routine Childhood Immunisation Programme to encourage more parents to have their children vaccinated.
Abstract
A CUHK Medicine research team designed an intervention trial which proved a four-component intervention package could increase influenza vaccination uptake in children aged below two. While influenza remains a leading cause of hospitalisation among children in Hong Kong, the influenza vaccine is at least 60% effective in preventing influenza-associated hospitalisation of young children.
Researchers demonstrated that providing an information sheet about the risks of influenza and the benefits of vaccination; a semi-completed form on the vaccine subsidy; contacts of clinics that did not charge above the subsidy; and text message reminders would lead to much higher vaccination rates.
The results were published in the international medical journal Vaccine.
Details: http://bit.ly/2VUnZTc