CUHK Successfully Conducts Asia-Pacific's First Hybrid Operating Room Non-invasive Bronchoscopic Microwave Ablation (BMA) to Treat Lung Cancer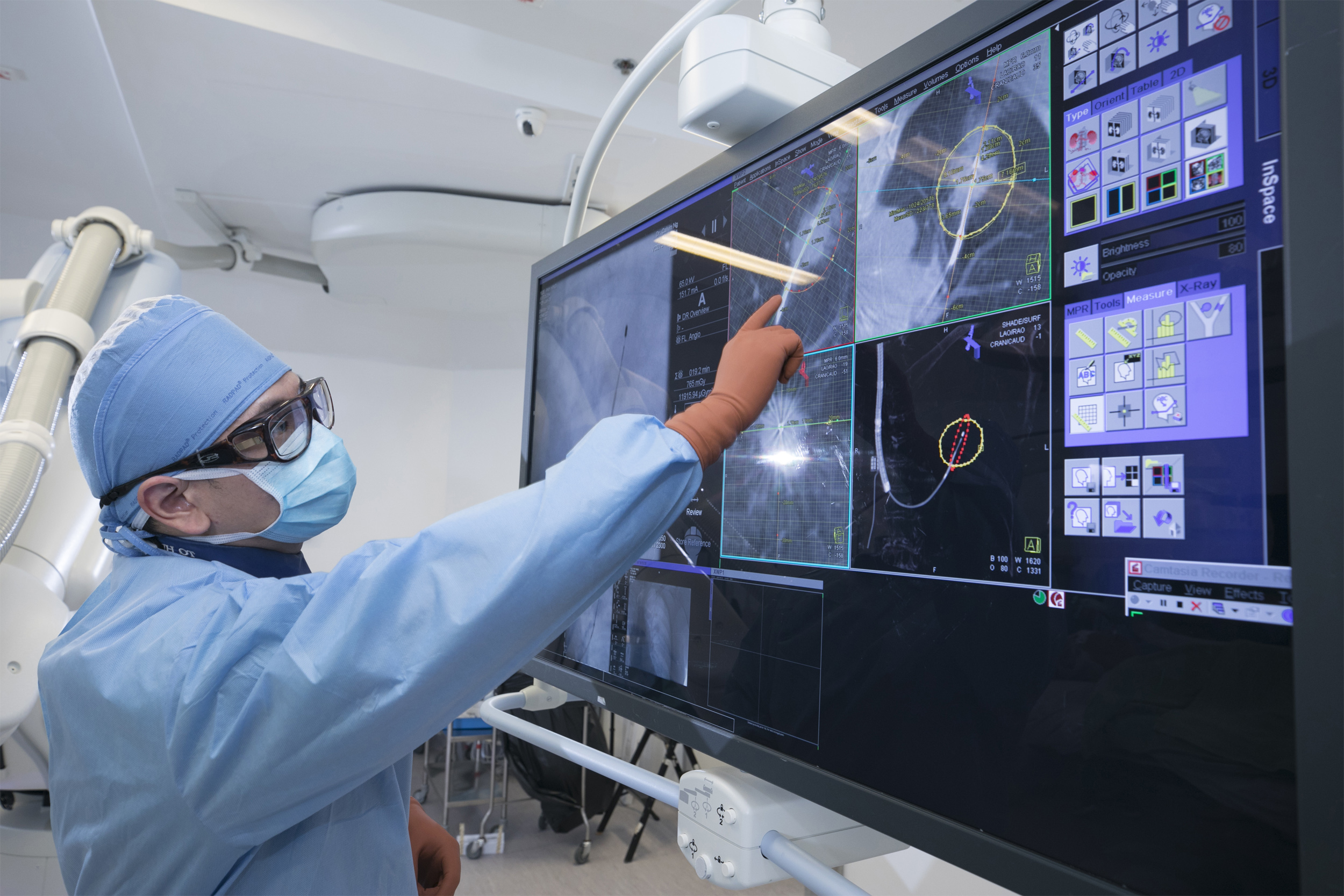 The actual scene showing BMA of lung tumours in the hybrid operating room. The photo shows the confirmation of adequate ablation of cancer cells through advanced evaluation of CT images.
Abstract
Thoracic surgical professors from the Faculty performed Asia-Pacific's first non-invasive Bronchoscopic Microwave Ablation (BMA) in a hybrid operating room for lung cancer treatment. Combining hybrid operating room thoracic procedures with electromagnetic navigation bronchoscopy, our world-renowned experts delivered a BMA probe right into the lung tumors and used microwave energy emitted from the catheter tip to destroy cancer cells.
Patients this non-invasive technique were all discharged home one to two days after the procedure without scars and with no complications.
Details: http://bit.ly/2FZGlet