CUHK Conducts World's First Family Study on Rapid Eye Movement Sleep Behaviour Disorder to Investigate Familial Link with Parkinson's Disease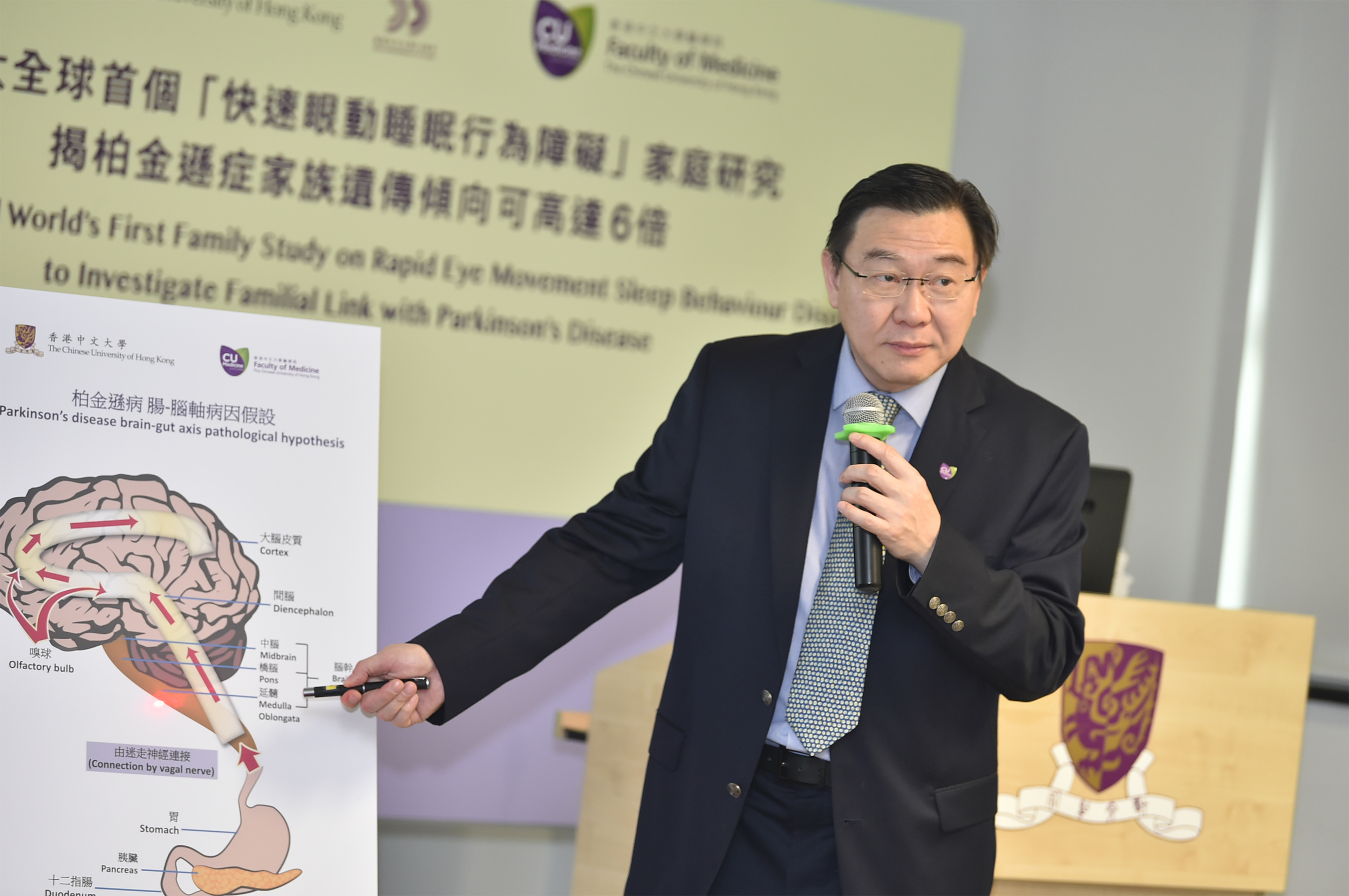 Professor Yun Kwok WING of Department of Psychiatry says gut microbiome in the gut may be the root of Parkinson's disease.
Abstract
Our researchers conducted the world's first rapid eye movement sleep behaviour disorder (RBD) family study to investigate the links between first-degree relatives with regards to Parkinson's disease and other neurodegenerative diseases. Results showed that first-degree relatives of RBD patients are at 3-6 times greater risk of suffering from Parkinson's Disease and other neurodegenerative diseases than relatives in general families.
In addition to suggesting several biomarkers to help future diagnosis and treatment, researchers established that tracking early symptoms such as constipation could bring Parkinson's disease intervention forward by up to 20 years.
The findings were published in Annals of Neurology.
Details: http://bit.ly/2Gn5kc3