Increasing Global Trend on Pancreatic Cancer among Female and Younger Individuals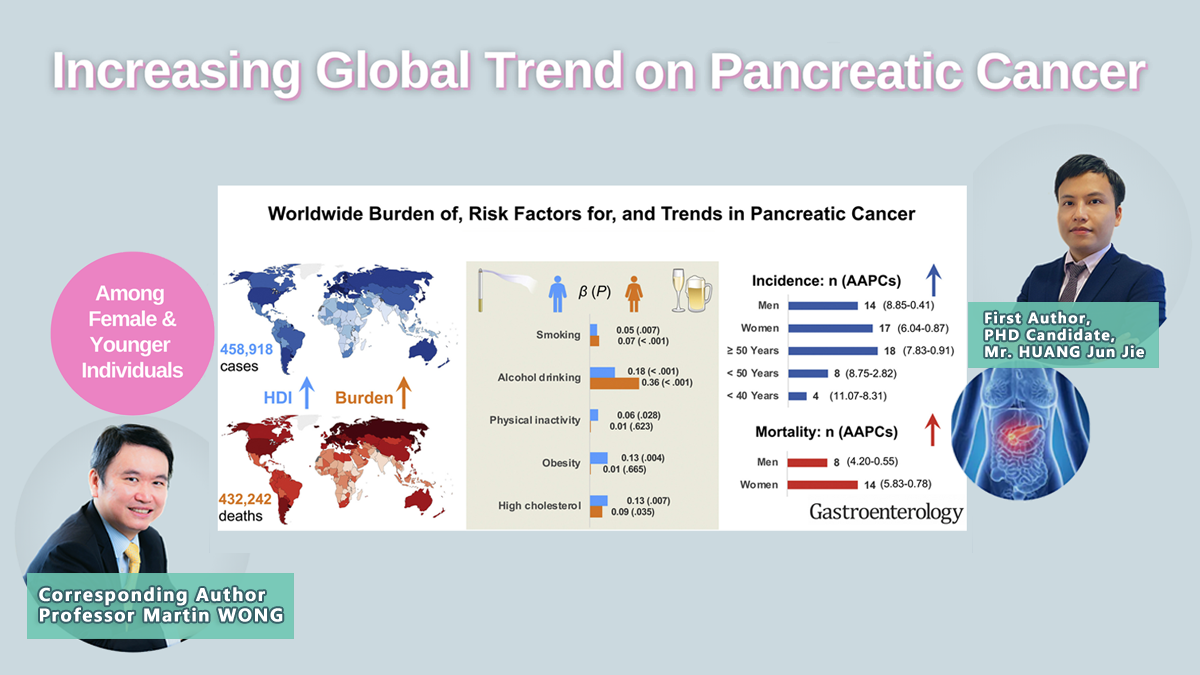 Abstract
A global analysis by CU Medicine has found an increasing trend in incidence and mortality of pancreatic cancer in the last decade.
This is a collaboration with top institutions, including Peking University and The University of Melbourne. It is revealed that pancreatic cancer, which has an extremely aggressive disease nature and poor survival rate, has become more common among female and also the younger population.
The research team believes the findings can raise public awareness on preventive measures of pancreatic cancer like smoking cessation, better management of weight and chronic metabolic diseases. Results have just been published in Gastroenterology.
Details: https://bit.ly/2KB14LX