Studies Highlight Global Trends in Bladder Cancer & Development of International Collaborative Guidance for Treatment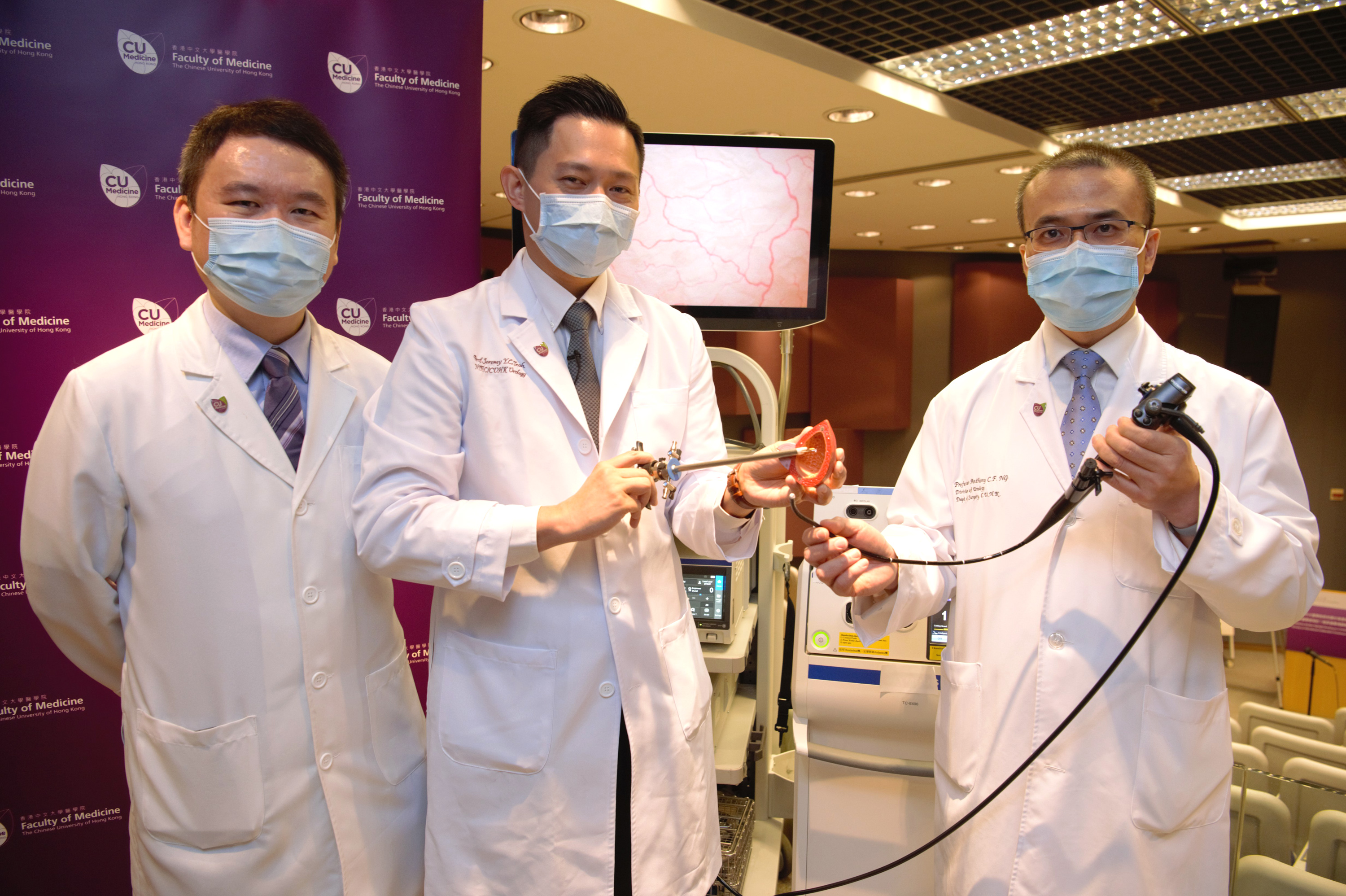 (Left) Professor Martin Chi Sang WONG, from The Jockey Club School of Public Health and Primary Care; Assistant Professor Dr. Jeremy Yuen Chun TEOH and Professor Anthony Chi Fai NG from the Division of Urology, Department of Surgery at CU Medicine
Abstract
Bladder cancer is a major urological disease and among the top 10 most common cancers in the world. CU Medicine published two studies on the disease in both epidemiology and treatment aspects, in European Urology.
The first study reviewed the global trends of bladder cancer incidence and mortality in ten years. It showed a decreasing incidence rate but increasing male mortality rate in Asia. The study also shows smoking serves as a contributing factor to bladder cancer globally.
In the second study, CU Medicine developed an international collaborative consensus statement on the use of en bloc resection of bladder cancer (ERBT). ERBT is a new approach for the treatment of non-muscle-invasive bladder cancer, and may have a better clinical outcome than the traditional approach. It can minimise the risk of tumour recurrence and bladder perforation.
Details: https://bit.ly/339XSNE