CUHK Deepens Ties with World Leading Institutes in Transdisciplinary Medical Robotics Research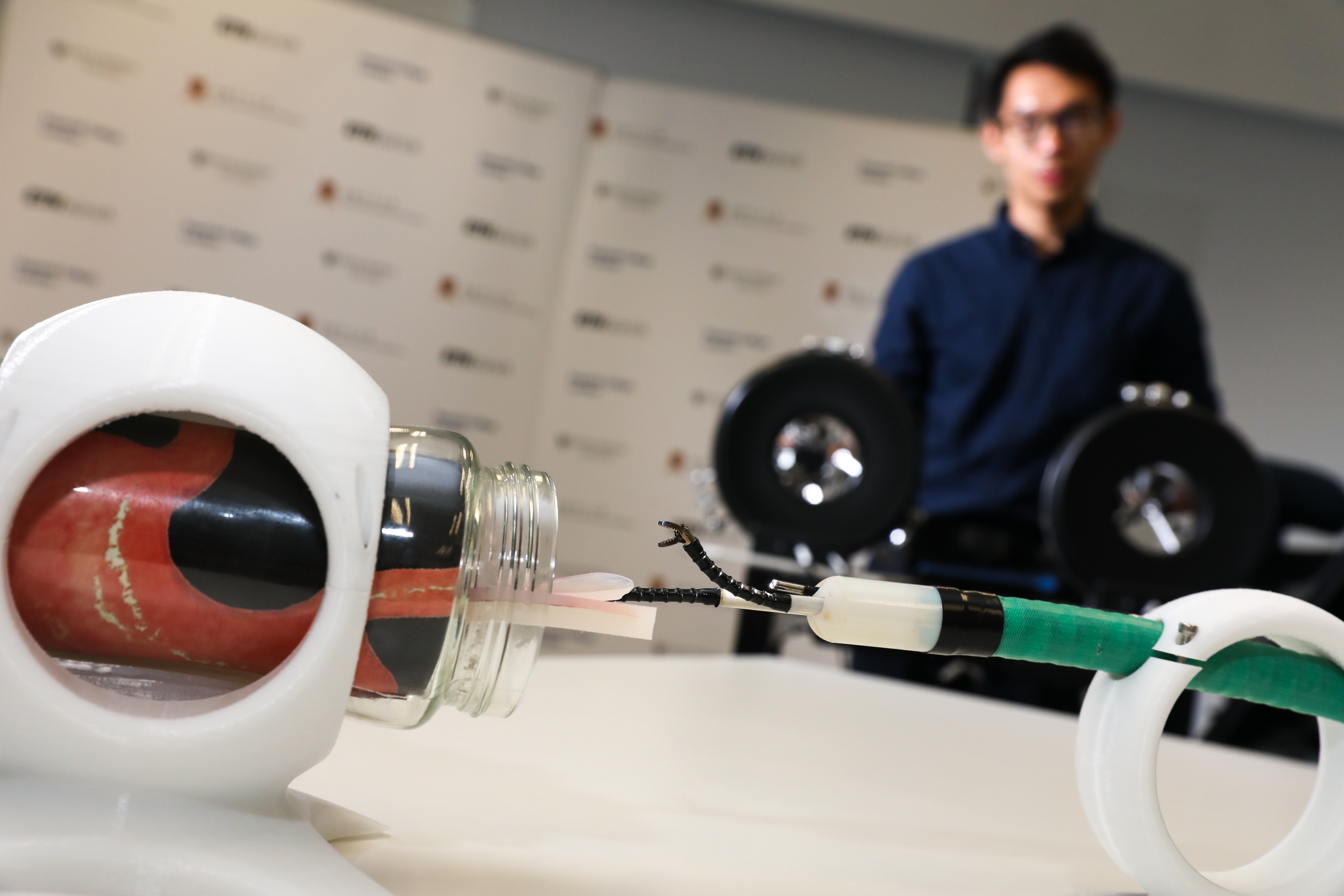 CUHK partners with Imperial College London to develop the "Robotic Endoscopic Platform for Performance of Advanced Endoluminal Surgery". Composed of two robotic arms, its ability to perform gastric endoscopic submucosal dissection has been proven in preclinical study.
Abstract
CUHK entered a partnership with ETH Zurich, Imperial College London and Johns Hopkins University to deepen ties on transdisciplinary medical robotics research and redefine the future of diagnosis and treatment. These three leading overseas institutions will work with CUHK through our planned Multi-Scale Medical Robotics Centre.
This Centre will focus on developing effective and accessible imaging and robotic technologies that will reshape the future of medical diagnosis and treatment of diseases across multiple specialties, and ultimately improve the quality of life of patients.
The planned MRC will conduct cutting-edge research programmes covering several medical specialties with experts in electronic engineering, biomedical engineering, mechanical engineering, automation engineering, computer sciences and robotics.
Details: http://bit.ly/2XhjC4L