1st BCM-CUHK Joint Symposium In Hong Kong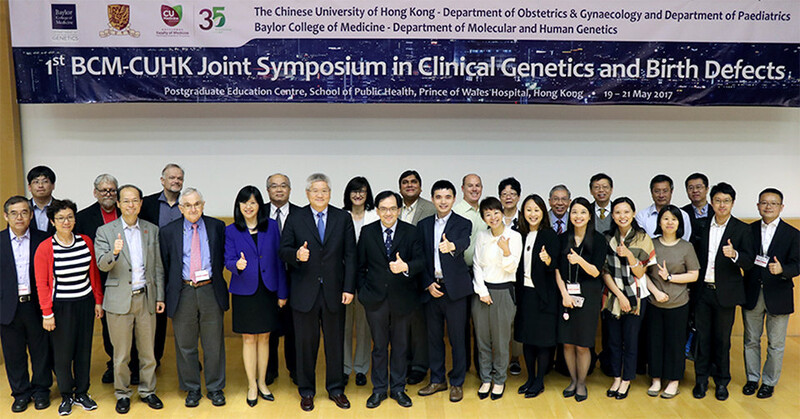 The 1st BCM-CUHK Joint Symposium in Clinical Genetics, jointly organised by Baylor College of Medicine and The Chinese University of Hong Kong, was successfully held on 19-21 May in Hong Kong. The three-day inaugural event was well attended with over 450 participants from 14 countries and gathered experts in molecular and human genetics to share the latest scientific discoveries and technologies of the field.

We would like to express our heartfelt thanks to our co-organizers Prof Brendan Lee and Prof Arthur Beaudet, and the team for their commitment and contribution to the event; and we look forward to another equally fruitful meeting next year.
Since 2012, CUHK and BCM have been collaborating in clinical genetic training, prenatal diagnosis and related areas; last year, we established the CUHK-BCM Center of Medical Genetics to promote high-quality training and conduct cutting edge research in medical genetics. We are very excited to see the growing partnership between our two institutions and shall work towards making Hong Kong a centre of excellence in clinical genetics and maternal fetal medicine.