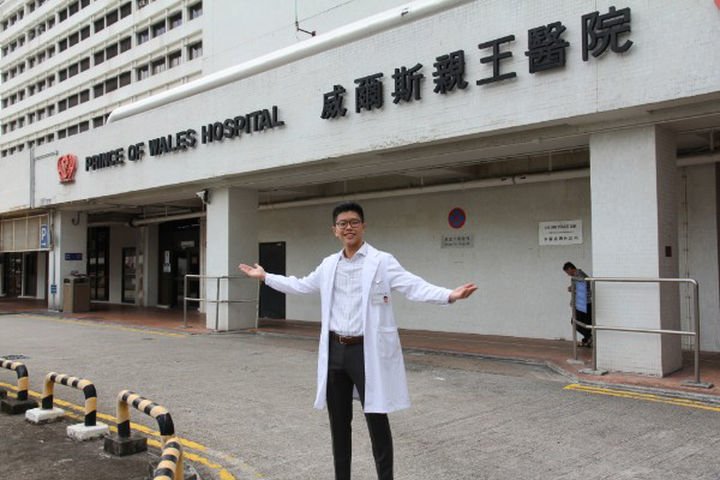 Elective Students from Newcastle University
Based on the positive feedback from students who previously attached with us, student Chris Kui chose to split his time between our Department of Surgery and Department of Medicine and Therapeutics, spending 4 weeks in each of them. He finds the many opportunities for bedside practice most stimulating and appreciates being treated like one of the local students rather than an overseas elective student, allowing him to experience fully the local way of teaching.
"The professors here are very eager to teach and give tutorials. I particularly enjoy the teaching clinics, where you get the time to ask questions and put theories into practice. The students are so friendly and the experience has definitely been better than expected."
As for student Wincy Hui, her first encounter with us was as a participant in our Summer Undergraduate Research Programme (SURP) two years ago. This time, she returned for a 4-week placement in our Department of Paediatrics, where she got to follow our students in their ward rounds and bedside teaching.

"I find the subspecialty clinics most interesting, where I am witnessing many special cases with syndromes that I have never heard of before. This elective is also allowing me to revise what we learnt in year 3 during our Paediatrics rotation back home."
As one of the youngest institutions to be ranked among the world's top medical schools, the Faculty of Medicine at The Chinese University of Hong Kong is reputable for being innovative and forward-thinking, having nurtured cohorts of new-generation healthcare professionals who have gained national and international recognition.