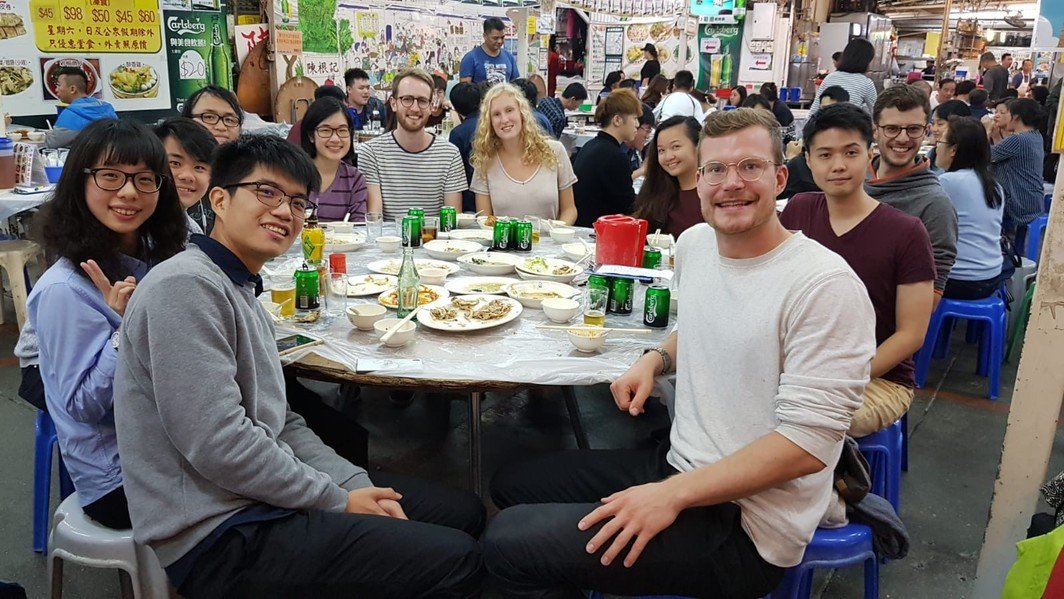 Elective students from Technische Universität München
Students Alexander Ditsch and Kevin Von Der Heydt from Technische Universität München spent two months with us in our Department of Medicines and Therapeutics and Department of Orthopaedics and Traumatology respectively. Their attachments included ward rounds, grand rounds, time in the laboratories and more.
On his first visit to Asia, Alexander wanted to find an English speaking country and our Faculty matched his expectation perfectly, as all teachings are conducted in English. "The doctors are very good at explaining and making sure we understand. Although patient consultation is conducted in Cantonese, local students would translate for us." For Kevin, he was most happy with the application process, which he found "very easy and smooth compared to other institutions." On their free time, they took the opportunity to explore the city of Hong Kong, going on hikes during the weekends and having dinner with the local students.
As one of the youngest institutions to be ranked among the world's top medical schools, the Faculty of Medicine at The Chinese University of Hong Kong is reputable for being innovative and forward-thinking, having nurtured cohorts of new-generation healthcare professionals who have gained national and international recognition.