Global incidence and mortality of lung cancer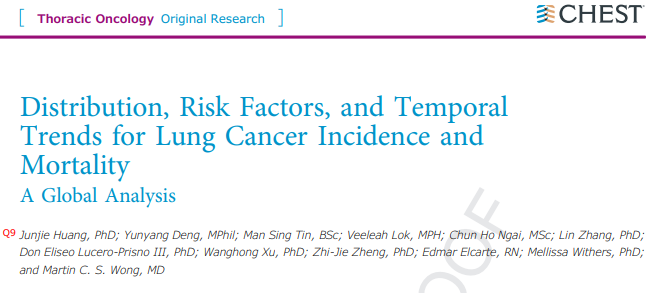 Lung cancer is a global burden that accounts for 18% of all cancer mortality in the world. In order to prospect the prevention and screening strategies, this study evaluated the distribution, risk factors and epidemiological trends of this lethal disease. The result showed an overall increasing trend in females but a decreasing trend in males in lung cancer incidence and mortality over the past decade. It was suggested that tobacco-related measures and screening of these high-risk populations should be implemented to control the rising numbers of lung cancer.
Anyone interested in future collaboration in this field of research is welcome to contact our key investigator Prof. Martin WONG from The Jockey Club School of Public Health and Primary Care, CUHK. Prof Wong's research focuses on disease screening and prevention, control of non-communicable diseases and organisation of primary care.