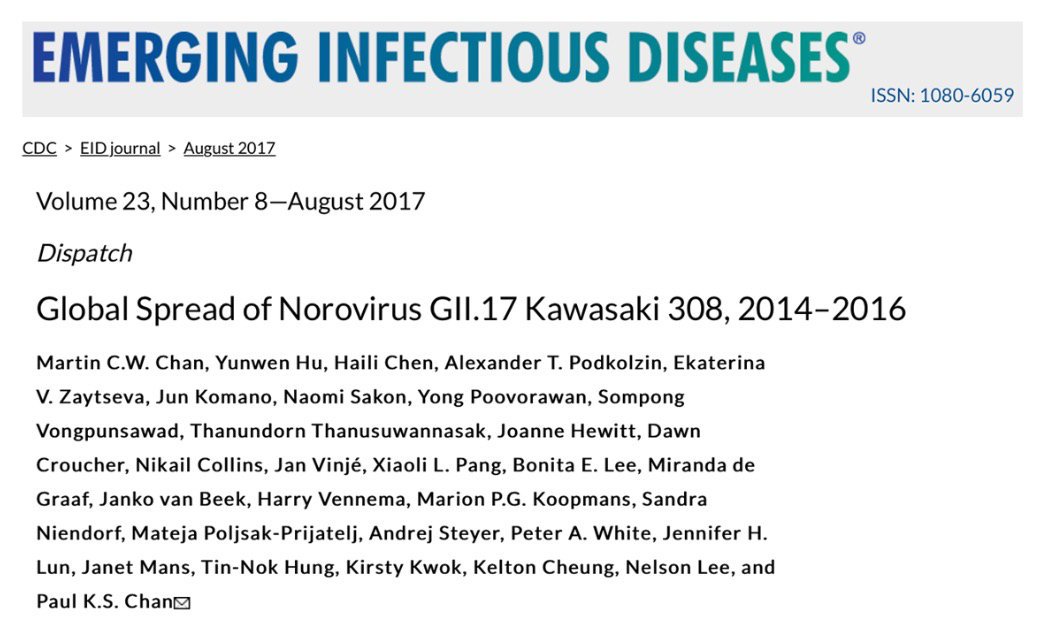 Global Norovirus research led by CU Medicine
A collaborative research led by our Department of Microbiology has been published inEmerging Infectious Diseases (impact factor 8.222, rank 3 of 84 journals in Infectious Diseases).
The study on the "Global Spread of Norovirus GII.17 Kawasaki 308, 2014–2016" shows that the new emergence of GII.17 Kawasaki in 13 countries can be traced back to a single haplotype from China that has genetically diversified into multiple sublineages. This study, which involved 15 laboratories from 10 countries in Asia Pacific, Europe and America, significantly demonstrates that a global network of norovirus laboratories sharing virus sequence information can delineate virus transmission pattern upon spread (Emerg Infect Dis. 2017 Aug;23(8):1359-1354. doi: 10.3201/eid2308.161138).
Anyone interested in future collaboration in this field of research is welcome to contact our key investigator Prof Martin Chan from our Department of Microbiology. Prof Chan's research interest focuses on molecular epidemiology and pathogenesis of human noroviruses.
View the full article: