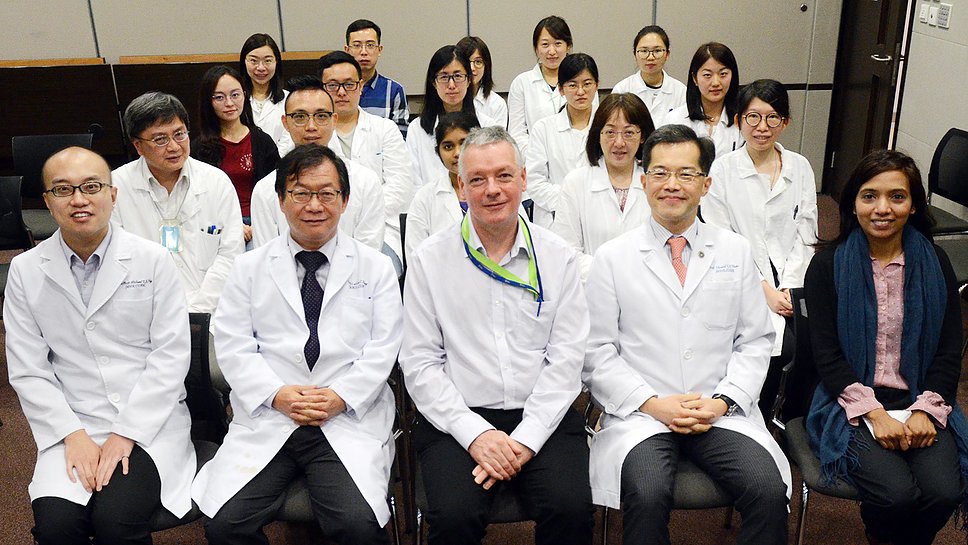 Member of the Keratoconus International Consortium
It gives us great pleasure to be one of the invited members of the Keratoconus International Consortium (KIC), an initiative by the Centre for Eye Research Australia (CERA) of The University of Melbourne. As we recently signed a Memorandum of Understanding (MOU) that aims at combining and leveraging on the data and efforts of individual research centres worldwide, Consortium Members will be better able to identify and understand Keratoconus, an increasingly prevalent disorder that results in the progressive thinning of the cornea.

In fact, CERA and our Department of Ophthalmology and Visual Sciences at The Chinese University of Hong Kong have a long working relationship, with over 60 collaborative papers published in the past five years alone. Back in June, we also hosted Prof Paul Baird, research leader of CERA, as a speaker in our 35th Anniversary Distinguished Lecture Series. Prof Clement Tham, Department Chair, is confident that the partnership between our two institutions will continue to grow and we look forward to sharing more news with you in the near future.