Our First batch of students from Universiti Brunei Darussalam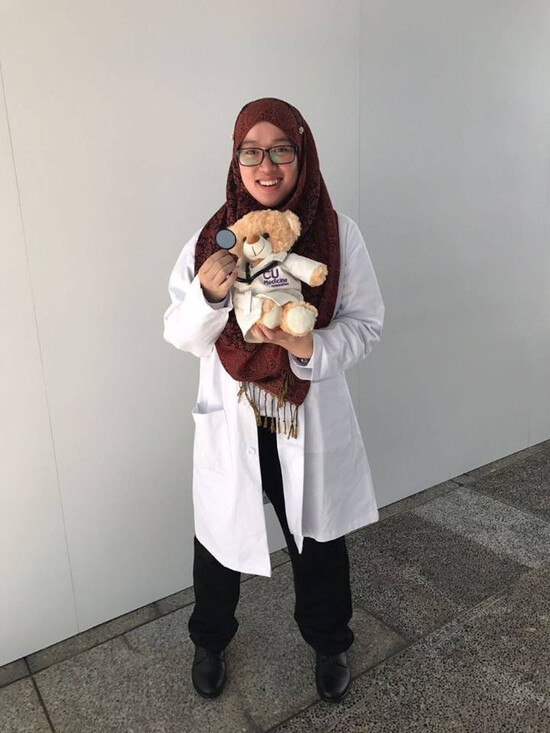 Following the partnership agreement we signed with Universiti Brunei Darussalam(UBD) last March, which involves students first completing a Bachelor of Health Science at UBD before undertaking 3 years of clinical studies at The Chinese University of Hong Kong, our Faculty welcomed students Ainina Suprem and Chen Yun Tok as the first batch of students from the programme.
Both students became interested in studies at CUHK after meeting Prof Joseph Sung, then Vice-Chancellor and President, during his visit to Brunei. As international students on their first trip to Hong Kong, they feel quite comfortable with the culture and language here, which are not too different from things back home. They like exploring the city during their free time and have made friends with fellow students from all parts of the world.
"We picked CU Medicine mainly because it is a top medical school in Asia and also because it is closer to home than other UBD partner universities. We find the teaching here very in-depth and the teachers very passionate, even with their busy schedule, which is amazing."