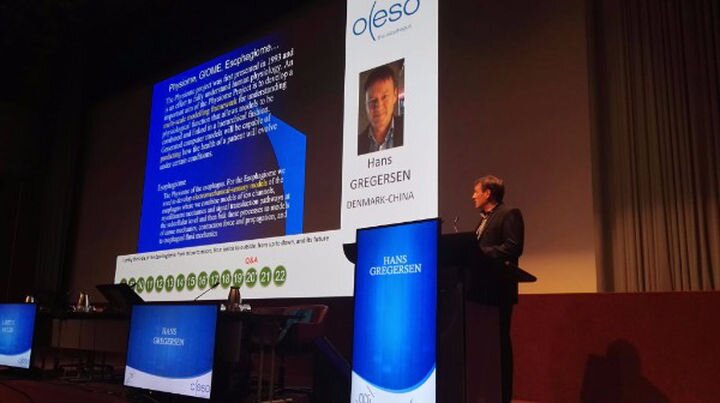 Participation in OESO World Conference in Geneva
It was our honour to have four of our academics invited to participate in the 14th OESO World Conference in Esophageal Diseases, which took place on 2-5 September in Geneva.
As past President of OESO and a current member of its Board of Scientific Direction, Prof Hans Gregersen of our Department of Surgery feels positive about CUHK's involvement. Together with Prof Justin Wu, Director of our Hong Kong Institute of Integrative Medicine; Prof Philip Chiu, Director of the Chow Yuk Ho Technology Centre for Innovative Medicine; and Dr Vivien Wong, Professor from our Department of Surgery, a total of five sessions were chaired and ten talks given in areas such as surgical robotics, endoscopic treatments, related motor disorders and more.
We wish OESO continued success in its upcoming biennial conference and look forward to increasing our participation in the field.

More on the 14th OESO World Conference in Esophageal Diseases: http://www.oeso.org/geneva_conference2017/index.html