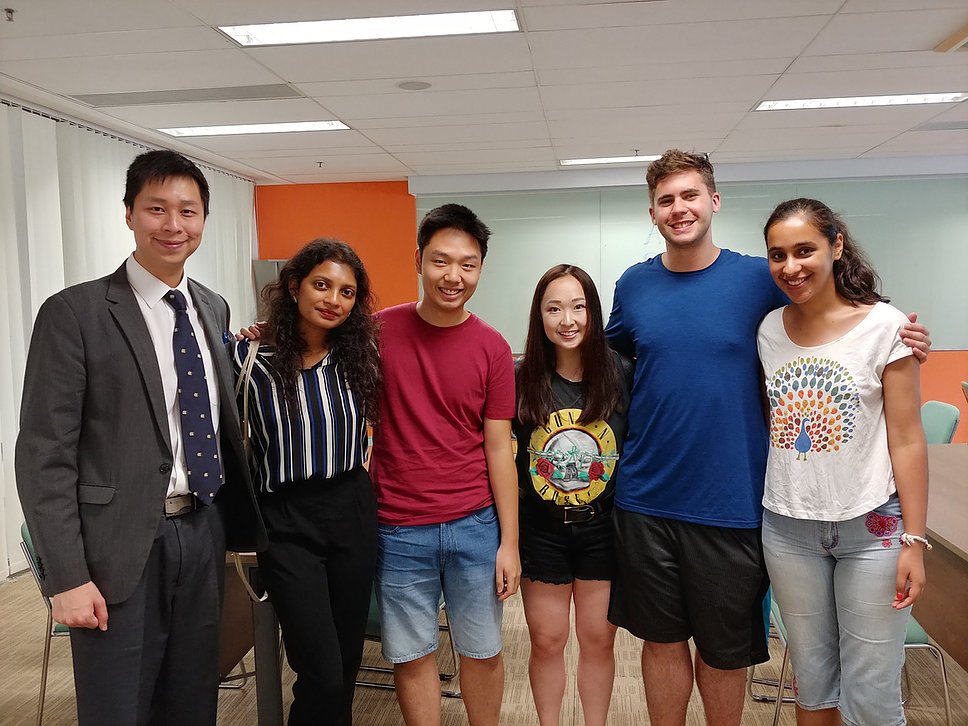 Summer student from University of Arizona
Student Anthony Burtman of University of Arizona was interested to spend the summer abroad doing research, so when he found out about our Summer Undergraduate Research Programme (SURP) at The Chinese University of Hong Kong, he immediately applied.

With his background in physiology, Anthony wanted to learn more about the medical and clinical side of things, so chose to enrol in a project under Prof Gary Tse of our Department of Medicine and Therapeutics, to work on the "Elucidation of Arrhythmogenic Mechanisms Using Optical Mapping in Stem Cell-Derived Cardiomyocyte Models". Working hands-on with the team, he got introduced to cardiology and scientific research in general.
"I enjoyed the exposure of being in a hospital environment, and the freedom to choose what to work on according to my interest. Compared to my previous summer learning experience, this has been more like an internship, getting to see firsthand how research is done."
SURP is an eight-week attachment programme that aims at providing international undergraduate students the opportunity to develop research skills and knowledge while working alongside experts in the field. Students get to enjoy cultural tours to explore the city, attend research talks to expand their horizons, and wrap up their attachment with a poster sharing session.