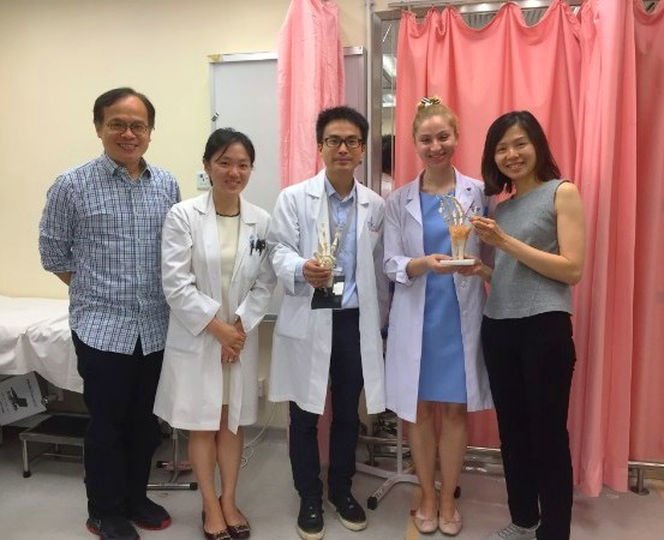 University of Birmingham elective student
Following a recommendation from her supervisor who previously did a fellowship with us, Carla Barberio of University of Birmingham applied for a three-week attachment in our Department of Orthopaedics & Traumatology. Under the care of Dr PC Ho and Dr Wing-lim Tse, she got introduced to the local medical system through participation in the operating theater and clinical rounds at the Prince of Wales Hospital, our teaching hospital.
"Dr Ho was very helpful from the start, when I approached him about the attachment. I enjoyed the time in OT going through the hand surgery procedures and also had a great time exploring the city of Hong Kong with friends."
As one of the youngest institutions to be ranked among the world's top medical schools, the Faculty of Medicine at The Chinese University of Hong Kong is reputable for being innovative and forward-thinking, having nurtured cohorts of new-generation healthcare professionals who have gained national and international recognition.