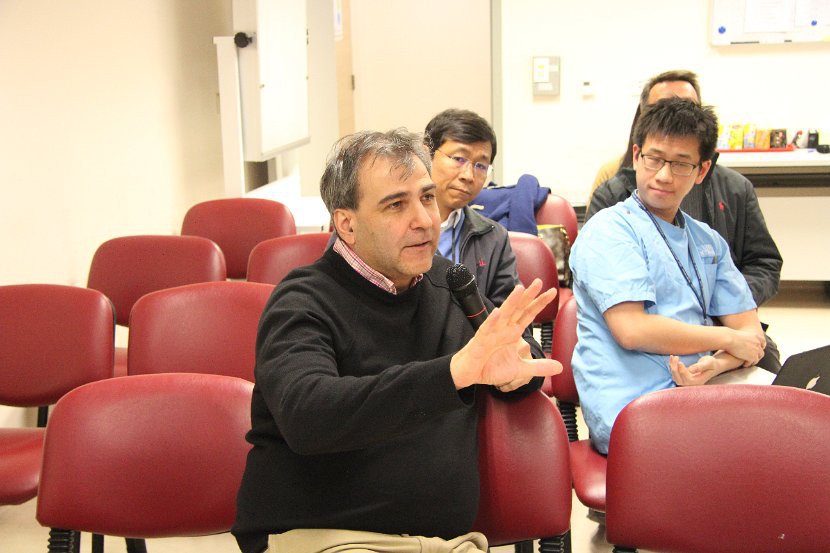 Visiting Professor from McMaster University
Following the recent Memorandum of Understanding signed between the Centre for Evidence-Based Orthopaedics of McMaster University and our Department of Orthopaedics and Traumatology, we had the pleasure of hosting Prof Mohit Bhandari, Academic Head, Department of Orthopaedic Surgery, for a weeklong visit from 7-14 January 2018 at The Chinese University of Hong Kong.
Apart from meeting with our Faculty Dean and professors, Prof Bhandari visited our different research teams for a better understanding of our work, and participated in teaching and training of our Higher Orthopaedic Trainees and Master course students. Of particular interest is the valuable insights exchanged about our Evidence-Based Orthopaedics Clinical Education and Research Program, which aims to cultivate awareness and disseminate knowledge on orthopaedic care through international networking.
We are greatly encouraged by the success of this visit and look forward to sharing more news in the near future, as Prof Jack Cheng, our Department Chairman, further explores potential collaboration such as joint clinical trials between our two institutions.