CUHK and Ximplar Develop World's First Hearing Technology to Integrate Hearing Test and Custom Sound Enhancement ACEHearingTM Wins Bronze Award and Audience Choice Award at The Wall Street Journal Asian Innovation Awards
The Chinese University of Hong Kong (CUHK) and Ximplar Limited (Ximplar), a Hong Kong-based software firm, announced that ACEHearingTM, the world's first hearing technology to integrate hearing test and custom sound enhancement into everyday electronics, won the bronze award and Audience Choice Award at this year's The Wall Street Journal Asian Innovation Awards presented in Hong Kong today (3 November).
Developed by a team of ear doctors, audiologists, sound and software engineers, ACEHearing allows a user to self-administer a clinically-proven hearing test on an everyday electronic device, and within seconds, automatically calibrates that device to enhance sound output based on the user's specific hearing deficiency. The result is a customized and optimal hearing experience for a wide spectrum of people, from those with more severe hearing loss to those with mild deficiency who can get by without a hearing aid.
'About 38% of the world's population suffers from some degree of hearing loss, but less than 10% of them actually seek professional help,' said Professor Andrew van Hasselt, lead-inventor of ACEHearing and chairman of the Department of Otorhinolaryngology, Head and Neck Surgery at CUHK. 'ACEHearing helps this wide and underserved population improve both productivity and quality of life by putting an affordable and high quality hearing solution into their hands.'
ACEHearing goes far beyond just amplifying sounds and making everything louder, which is not only annoying and uncomfortable, but can further damage one's hearing. By integrating the hearing test with sound enhancement, ACEHearing adjusts audio output by filling in and amplifying only the missing frequencies based on the user's hearing test result. In clinical trials, test subjects have shown significant preference for ACEHearing-enhanced speech and music through a smartphone, and also experienced significant improvement in speech recognition in noise without having to increase volume.
'ACEHearing's first application will be on smartphones, but the possibilities are endless. We see a future with ACEHearing pervasive in all devices that produce and relay sound: tablets, computers, MP3 players and even network switches and servers,' said Paul Lee, co-inventor of ACEHearing and executive director of Ximplar. 'We are in active discussions with potential partners to make ACEHearing commercially available soon.'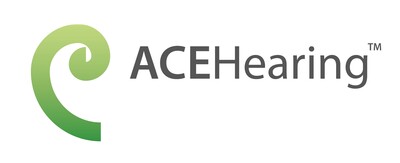 'ACEHearing is a whole new class of hearing enhancement technology that stands to change the paradigm of how we experience sound by automatically delivering customized enhanced sound according to an individual's unique hearing profile,' added Professor van Hasselt.
The prestigious Asian Innovation Awards, presented by The Wall Street Journal, are committed to finding the next big technological ideas in Asia that break conventional processes in creative ways. This year, it has attracted over 250 entries from across Asia and 12 finalists were shortlisted based on three criteria: level of creativity or degree of innovation, quality of execution, and potential impact on quality of life or productivity. The winners were announced at a gala ceremony in Hong Kong, with Sir John Major, the former British Prime Minister, as guest of honor.
About the Department of Otorhinolaryngology, Head and Neck Surgery, CUHK
Formally established in 2007, the Department of Otorhinolaryngology, Head and Neck Surgery takes a leading position as a provider of medical and surgical treatment of ear, nose, throat (ENT) diseases as well as clinical aspects of communicative disorders and training and research opportunities relevant to all these concerns.
Centered at the Prince of Wales Hospital in Shatin, the University's teaching hospital, the Department is fully committed to delivering comprehensive and high quality patient services throughout the New Territories East and Kowloon East clusters of the Hospital Authority (HA), with whom it works closely. The Department provides clinical teaching for undergraduate medical students as well as professional training for interns and specialist provision for ENT trainees, and it supervises postgraduate research and training. Furthermore, the Department leads pioneering research in ENT diseases and communication disorders.
About Ximplar
Ximplar Limited was founded in 2007 with the goal of creating solutions that are dramatically simpler than the status quo. It has won international acclaim from The Wall Street Journal's Asian Innovation Awards and its clients include multinational enterprises in Wall Street and the Silicon Valley.
Ximplar is an incubatee of the Hong Kong Science Park's Incubation Programme.