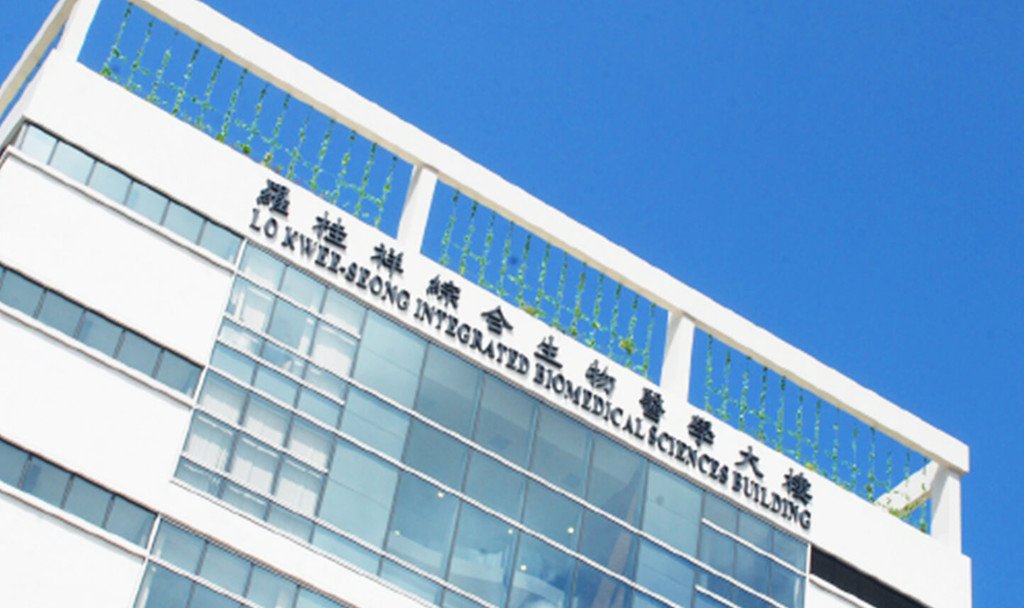 Lo Kwee-Seong Integrated Biomedical Sciences Building
Designed to support the Faculty's expanding research activities, the biomedical sciences building offers an environment that fosters scientific exchanges and scholarly interactions amongst students and investigators.
Featuring an open-plan layout aimed at enhancing interdisciplinary research, the nine-storey, state-of-the-art building is equipped with advanced biomedical equipment, and contains a demonstration laboratory, seminar rooms, research commons, theme-based laboratories, meeting rooms, breakout areas and administrative offices.
Boasting many green features to reduce energy consumption and carbon emissions, the building has received Platinum Standard rating from the Hong Kong Building Environmental Assessment Method (BEAM).