A new combination therapy to improve bile duct cancer survival rates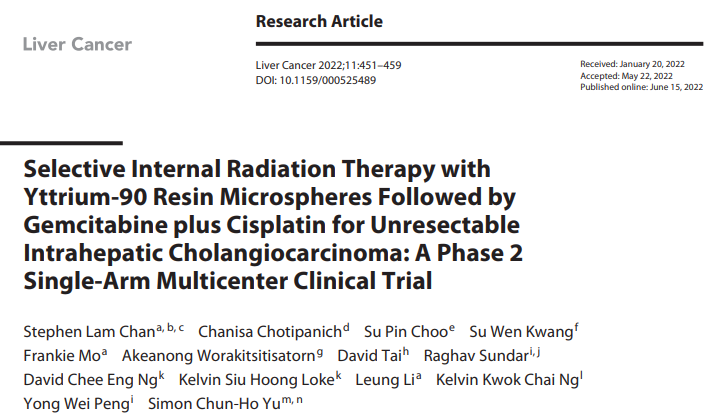 Biliary tract cancer is traditionally considered a less common cancer, accounting for 3% of all digestive tract cancers. Intrahepatic cholangiocarcinoma (ICC), a subtype of biliary tract cancer, has been increasing over the past decade due to obesity and unhealthy lifestyles. This is the first clinical trial studying the serial combination of selective internal radiotherapy (SIRT) in the ICC population. It found that the combination of SIRT and conventional chemotherapy is effective in treating ICC that is not suitable for surgery. Moreover, the median overall survival of patients with inoperable ICC would be improved to 21.6 months with the use of SIRT before chemotherapy.
Anyone interested in future collaboration in this field of research is welcome to contact our key investigator Prof. Stephen CHAN from the Department of Clinical Oncology, CUHK. Prof. Chan's research focuses on medical oncology and his clinical research focuses on hepatobiliary-pancreatic and neuroendocrine cancers.