An AI-powered analytic tool for lung cancer immunotherapy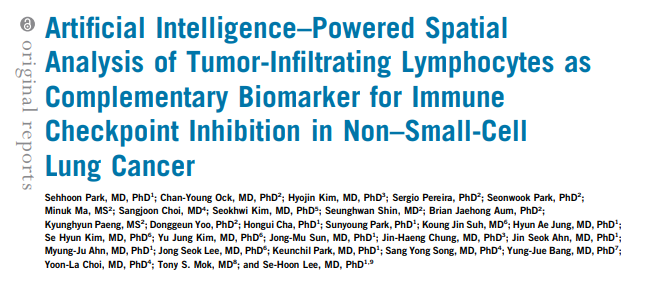 Immune checkpoint inhibitors (ICI) are a standard first-line therapy for advanced non-small-cell lung cancer (NSCLC) with positive programmed death ligand-1 expression. However, outcomes may vary in patients and there is currently no standard biomarker addressing the tumour microenvironment. The collaborative research team developed an AI-powered analytic tool to predict the effectiveness and treatment outcomes of ICI in patients with NSCLC. The result showed that the tool is a promising biomarker which helps to optimise treatment selection in clinical practice.
Anyone interested in future collaboration in this field of research is welcome to contact our key investigator Prof. Tony MOK from the Department of Clinical Oncology, CUHK. Prof. Mok focuses on biomarker and molecular targeted therapy in lung cancer. He co-founded the Lung Cancer Research Group, and has led multiple multi-national studies that help establish the global standard on personalised medicine for lung cancer.