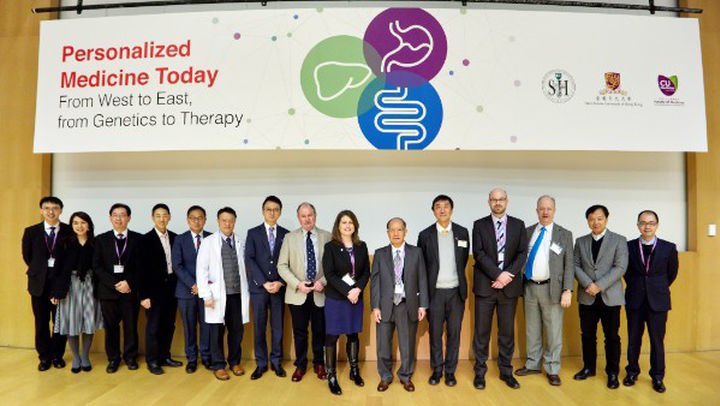 Oxford Professors Join Our Personalized Medicine Today Symposium
We recently had the pleasure of welcoming Professors Simon Travis, Simon Leedham, and Peter Donnelly of University of Oxford during their visit at The Chinese University of Hong Kong to participate in our Personalized Medicine Today symposium on 12 January.

Co-organized by our Department of Medicine and Therapeutics, the event also invited expert academics from our Department of Clinical Oncology and Surgery to share insights and discuss ideas on the role of personalized medicine, particularly in the field of gastroenterology and hepatology. Prof Joseph Sung, our former vice-chancellor and president and current professor of Medicine; and Prof Francis Chan, Faculty Dean, also participated in the event, both of them being enthusiastic on expanding our partnership with Oxford's Saint Anne's College and Centre for Personalised Medicine.
The symposium continued on the next day at the University of Macau, where representatives from the three universities explored opportunities for further collaboration in research and training.

Learn about our other collaborations with University of Oxford here.