Delegates visit from the University of Nottingham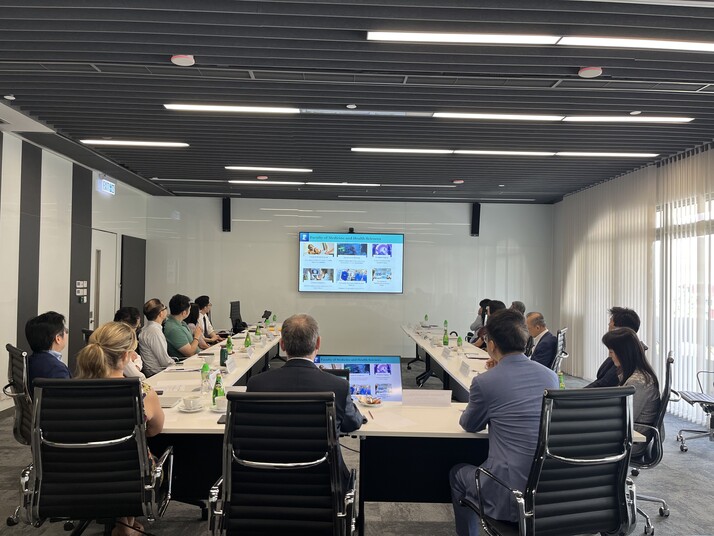 We recently had a great pleasure of welcoming Professor Nigel Mongan of University of Nottingham and his delegation team during their visit at The Chinese University of Hong Kong. University of Nottingham is one of the Faculty's GAME partners which collaborates closely with us in developing exemplary health professional leaders of the future and undertaking impactful research​.
Professor Nigel Mongan, the Director of Global Engagement for Medicine and Health Sciences and Professor of Oncology, together with his colleague, Mrs. Suzie Green, Strategic Delivery Lead, Global Engagement and Research, joined the presentation and discussion with our Professors from various fields, including Paediatrics, Imaging and Interventional Radiology, Medicine and Therapeutics, Surgery, Microbiology, Obstetrics and Gynaecology, Otorhinolaryngology, Head and Neck Surgery, Anatomical and Cellular Pathology and Biomedical Sciences.
Each school and department shared their current research priorities to foster new joint initiatives and encourage interdisciplinary research collaborations with University of Nottingham. We are greatly encouraged by the experience of this visit and believe such academic exchanges to be beneficial in strengthening our partnership. We look forward to meeting again at the upcoming GAME annual meeting in November in Bologna.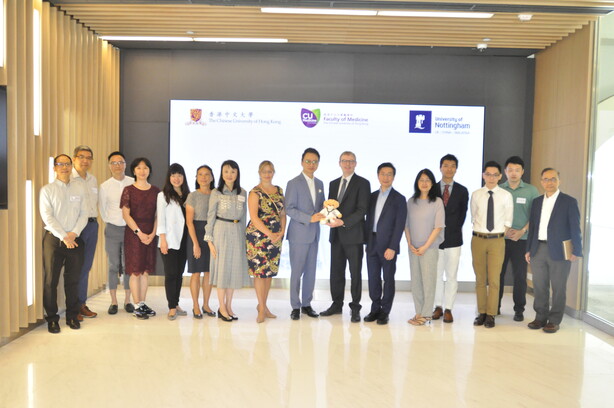 (from left to right) Professor Stephen Chim, Professor Kwok Wai Lo,Professor Ronald Wang,Professor Xiao Yang,Dr Wai Tsz Chang,Professor Margaret Ip,Professor Winnie Chu, Mrs Suzie Green,Professor Francis Chan,Professor Nigel Mongan,Professor Philip Chiu,Professor Nathalie Wong,Professor Edward Hui,Dr Bonaventure Ip, Professor Max Wang,Professor Andrew Chan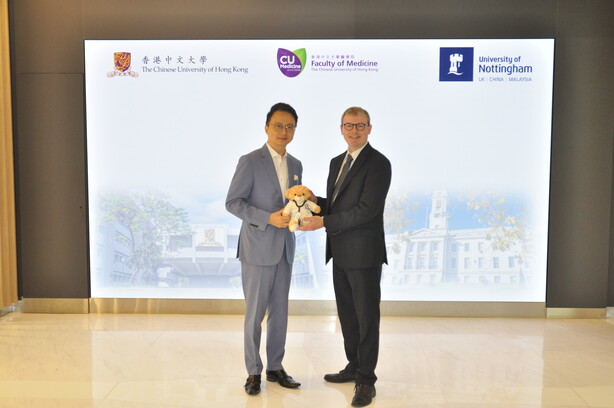 Professor Nigel Mongan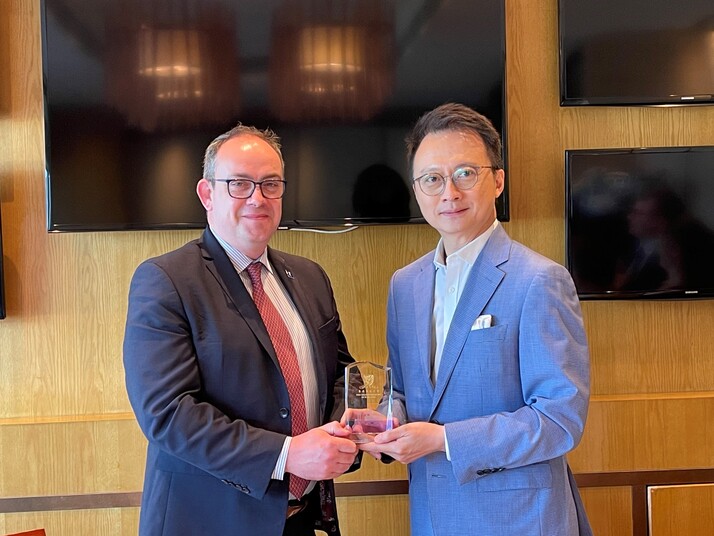 Mr David Ouchterlonie, Associate Director, Global Engagement from University of Nottingham