CU Medicine and HKSTP join hands to organise Healthcare Innovation and Technology Summit, showcasing Hong Kong's translational research success
The Chinese University of Hong Kong (CUHK)'s Faculty of Medicine (CU Medicine) and Hong Kong Science and Technology Parks Corporation (HKSTP) joined hands today to organise "Healthcare Innovation and Technology Summit 2022 (HITS 2022)" at Hong Kong Science Park, a landmark event showcasing CU Medicine's success stories and remarkable achievements in translational research. The event brought together great minds in the innovation and healthcare fields, as well as young talents from around the globe, to exchange their insights on knowledge transfer.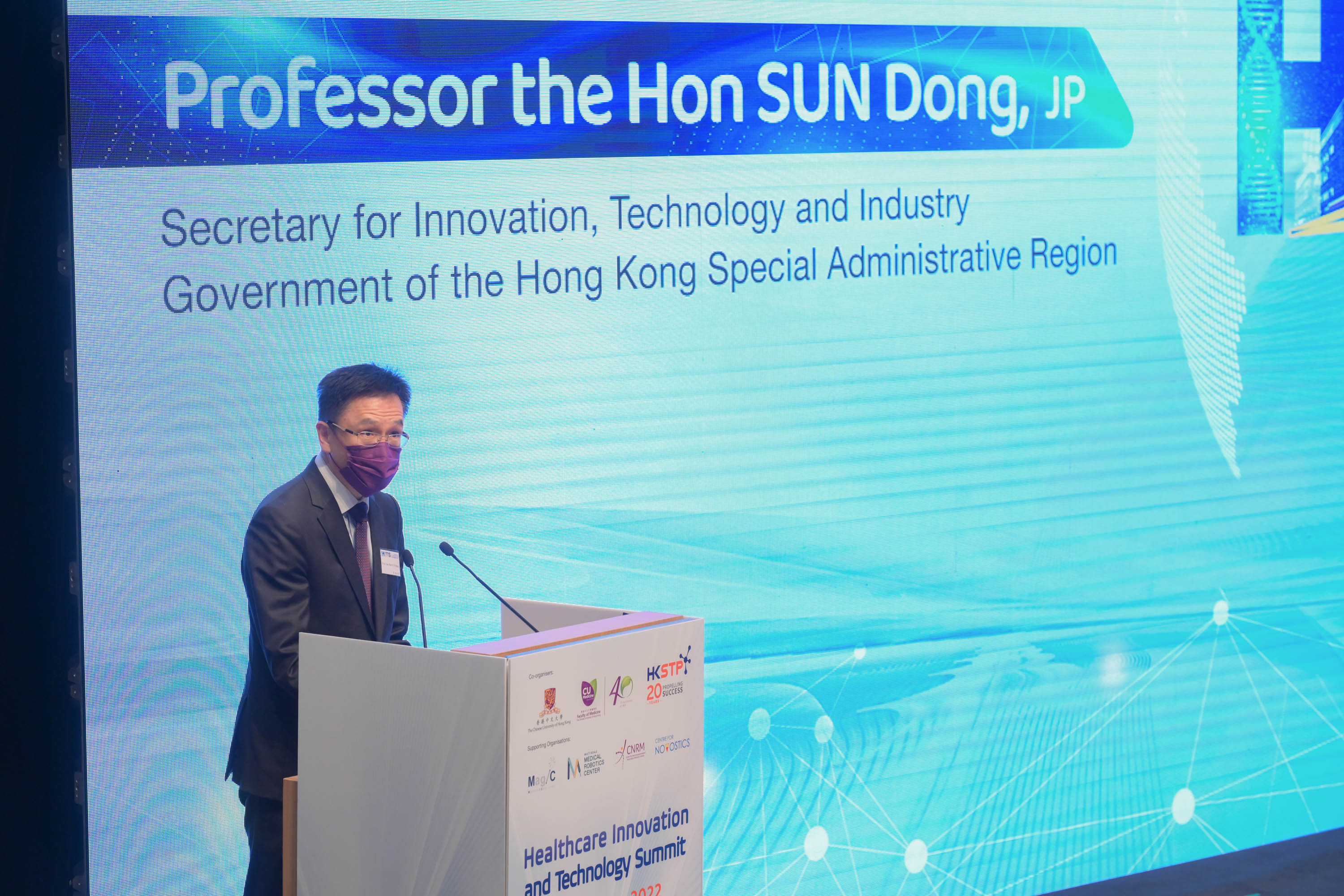 Professor Sun Dong, Hong Kong government's Secretary for Innovation, Technology and Industry, expressed his gratitude to CUHK and HKSTP for the continuous support and contribution in fostering healthcare and innovation development in Hong Kong. He remarked in his opening address, "Among many disciplines, life and health technology is one of the major areas where Hong Kong enjoys clear advantages. Hong Kong possesses strong research capabilities and originality, with subversive and forward-looking research results as well as the ability to break through 'from zero to one'."
He added, "Hong Kong is welcoming its golden time to develop I&T. With the staunch support from the Central Government, Hong Kong will develop I&T at full steam and actively participate in the development of the GBA into an international I&T hub."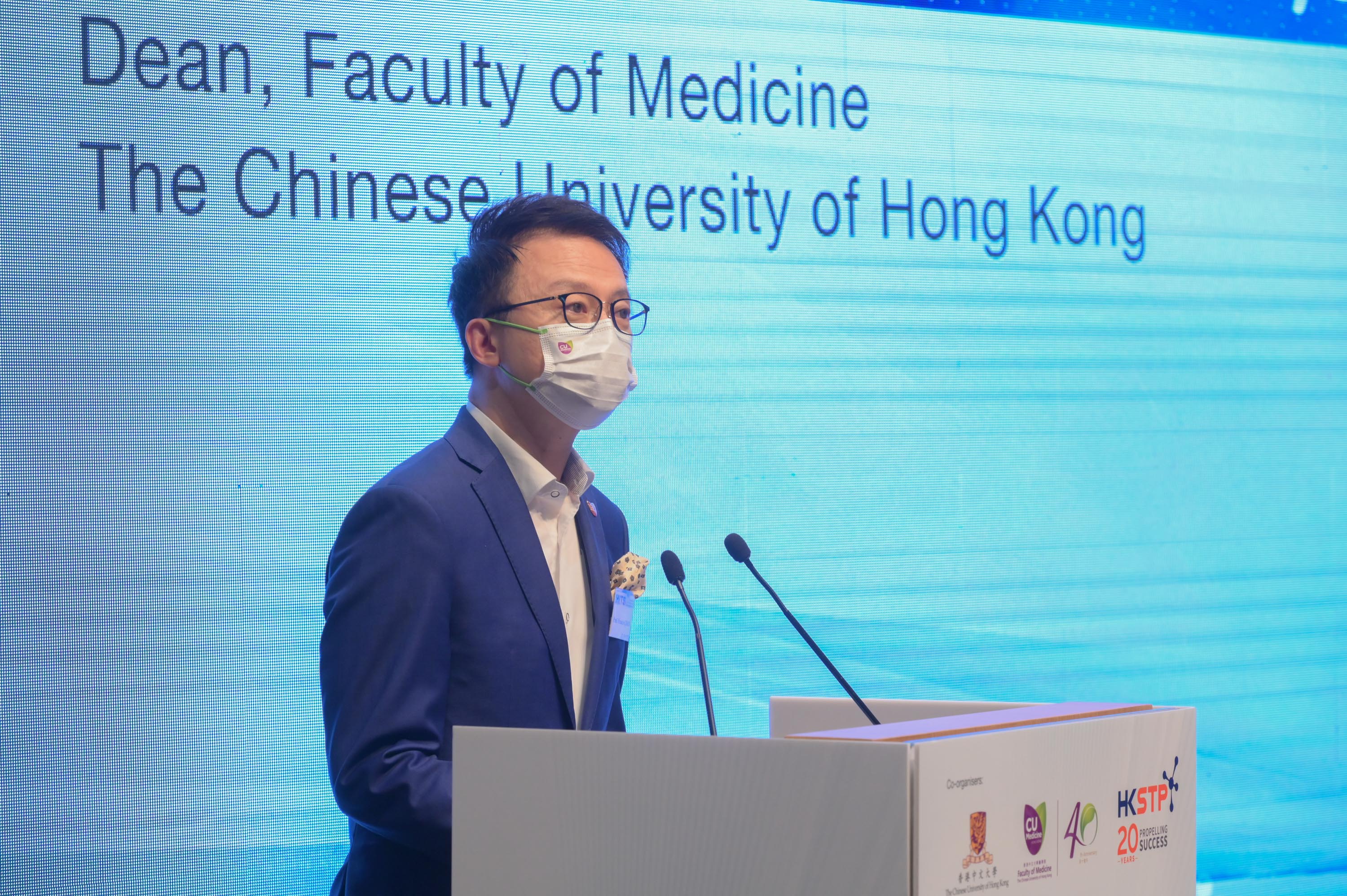 Professor Francis Chan, Dean of CU Medicine, expressed his gratitude to all the guests attending the summit. He said, "This event is a highlight among the celebratory events for the Faculty's 40th anniversary. Though we are a relatively young medical school, we are ranked in the Top 30 in the world and have made a tremendous impact by improving human health through translational research. Our world-class researchers not only put Hong Kong on the world map of outstanding scientists, but have also shifted the paradigm in many clinical practices. This summit showcases to the world CUHK's strengths in medical and healthcare research, best practices in intellectual property and patent protection, as well as strategies that acquire and nurture young talents. Today also serves as a platform for exchange of knowledge and ideas in innovation without borders."
He continued, "Looking ahead, we would like to expand the scale of our research platforms and network to cities in the Guangdong-Hong Kong-Macao Greater Bay Area, which will significantly enhance our research capacity. We are extremely thankful for the support from HKSTP for this summit, as well as their work over the years in promoting translational research and fostering many start-up companies in the city. We shall continue to walk together along the road of I&T development, ready for more expeditions."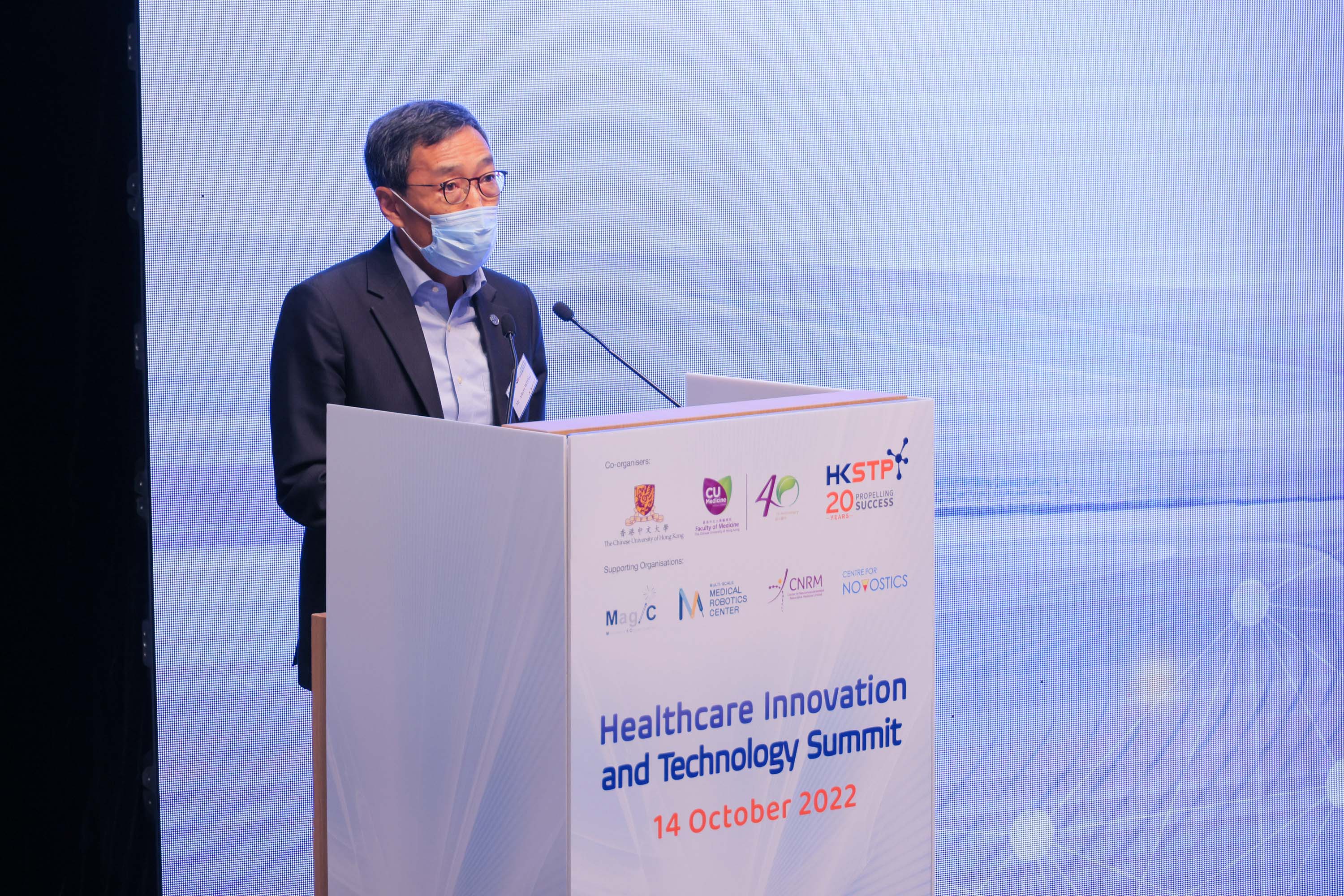 Mr. Albert Wong, CEO of HKSTP, was honoured to take part in the celebration of the 40th anniversary of CU Medicine. He said, "HKSTP has been propelling success for 20 years and established as the city's leading research and development (R&D) hub with over 1,100 tech companies and more than 11,000 research professionals. We strive to translate R&D into market-ready solutions and one of our key milestones was the establishment of the Institute for Translational Research (ITR) last October, which aims to expedite the translation of biomedical technologies into real-life benefits. We are committed to continuing support our partners through extensive collaboration with government, industry, academia and research sector to capture the opportunities brought by the 14th Five-Year Plan."
HITS 2022 featured a comprehensive, innovative programme including panel discussions with heavyweights from the healthcare and innovation fields as moderators and speakers, which covered topics such as successful translational research projects; intellectual property and patent protection; opportunities and challenges in cancer management; healthcare innovation and investment opportunities; and CU Medicine and HKSTP's strategies and resources in nurturing young talents.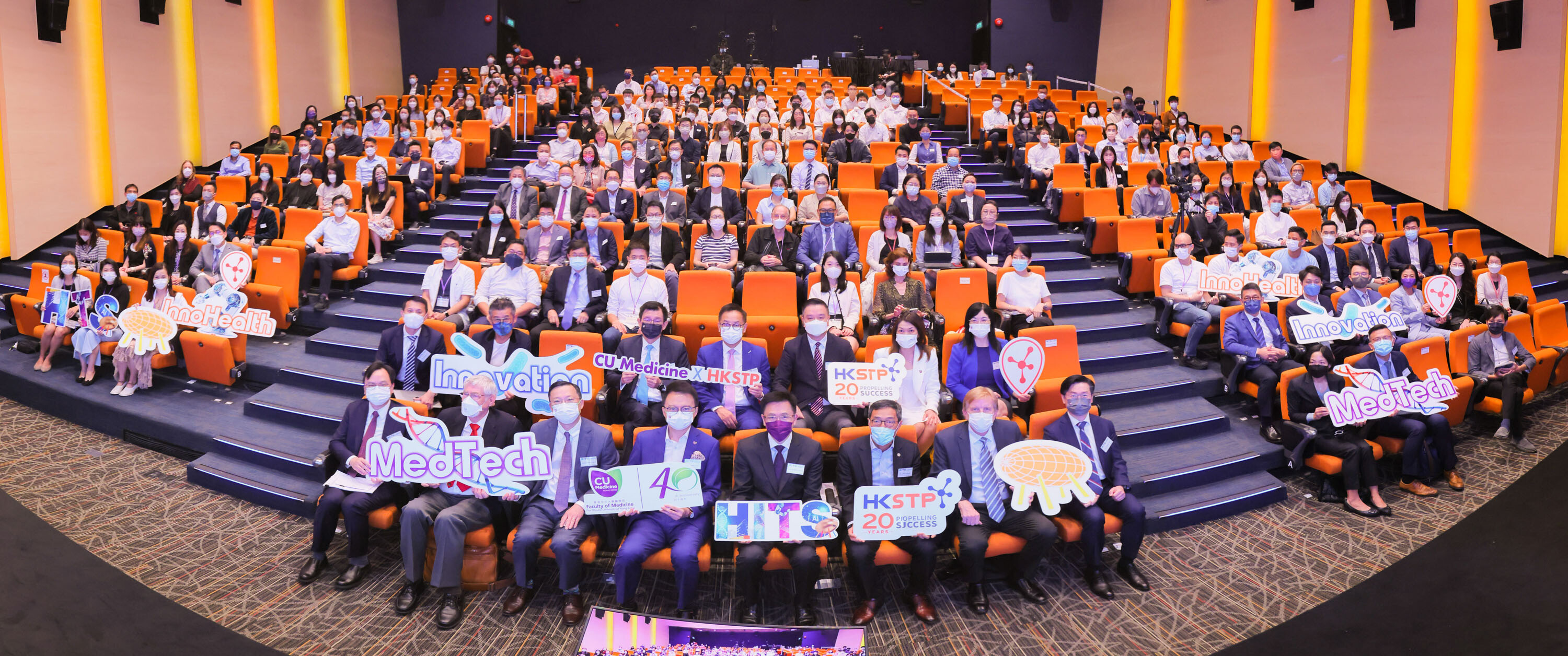 The summit set an arena on site where start-ups, industry experts, investors and healthcare professionals on site to exchange market intelligence in artificial intelligence, biotechnology, big data, health, innovation and robotics. Visitors got the chance to have a look at the latest innovative healthcare products and technology.
The one-day event attracted around 500 researchers, scholars, and healthcare professionals from 10 countries and regions, to discuss and exchange views on healthcare innovation. It also features guide tours of the CUHK InnoHK research laboratories and HKSTP's Experience Centre, for more background, please refer to the appendix.