CUHK unlocks the secret of cancer pain Identifying a new therapeutic key to ending the sorrow
Cancer pain is a common symptom of advanced cancer. It not only affects the quality of life for cancer patients but also increases disease progression and mortality. Unfortunately, some patients suffering with cancer pain are resistant to all conventional pain relievers, suggesting that an as yet undefined mechanism beyond existing knowledge may contribute to its pathology.
A new study conducted by The Chinese University of Hong Kong's (CUHK) Faculty of Medicine (CU Medicine) discovered that a novel phenomenon, "macrophage to neuron-like cell transition" (MNT), generates pain sensory neurons in the microenvironment of lung cancer and leads to cancer pain, representing a precision therapeutic target for primary cancer pain. The findings have been published in Science Advances.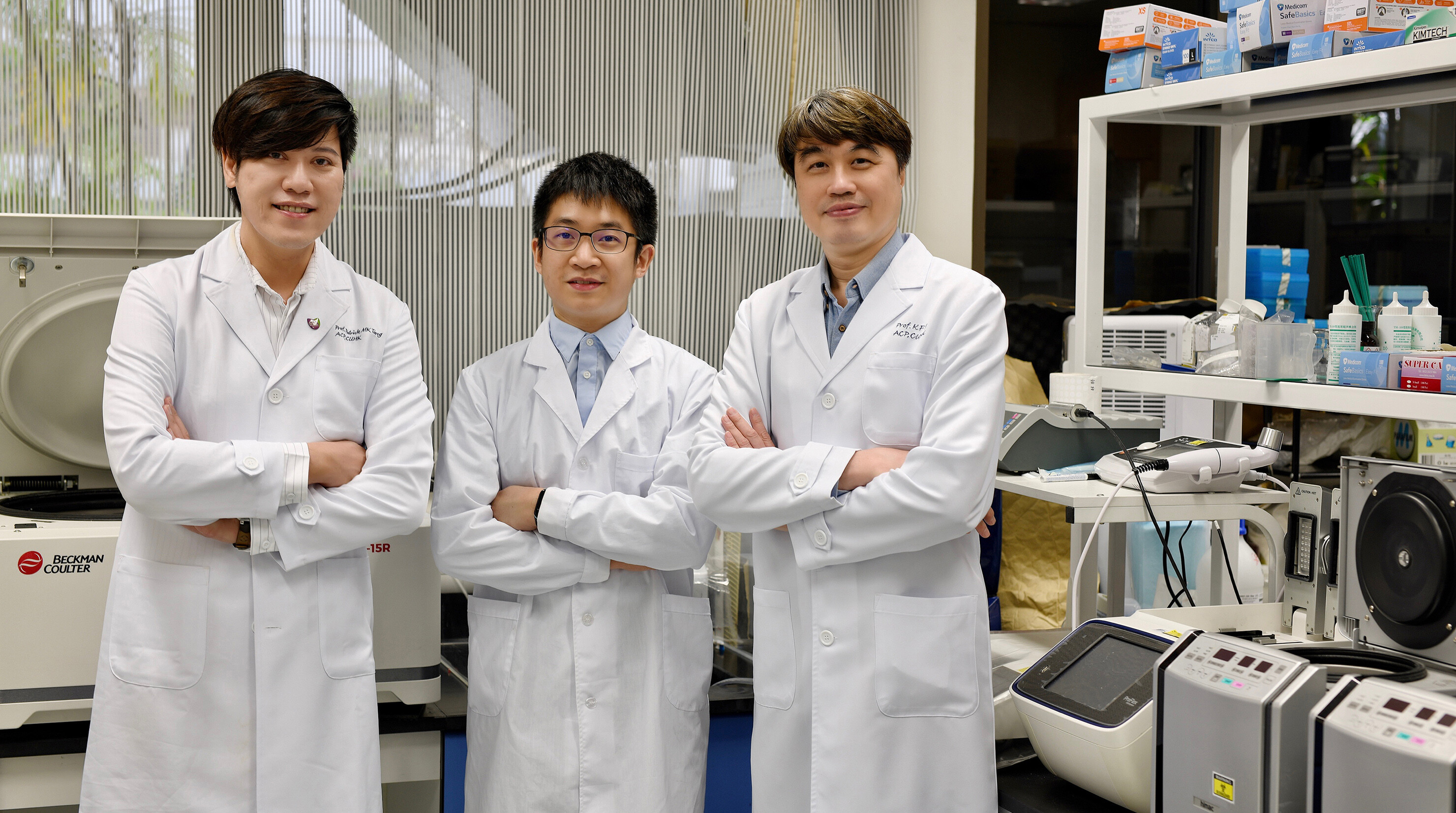 Discovering the origin of pain sensory neurons in cancer using single-cell RNA sequencing
Neuron formation (or tumour innervation) is an unexpected but common symptom of cancer. The reason and function are still largely unclear. Increasing evidence suggests it is positively correlated with patient mortality, disease progression and cancer-associated pain. Better understanding the tumour-associated neurons may identify the origin of pain sensory neurons, aiding the development of therapies to counter cancer pain.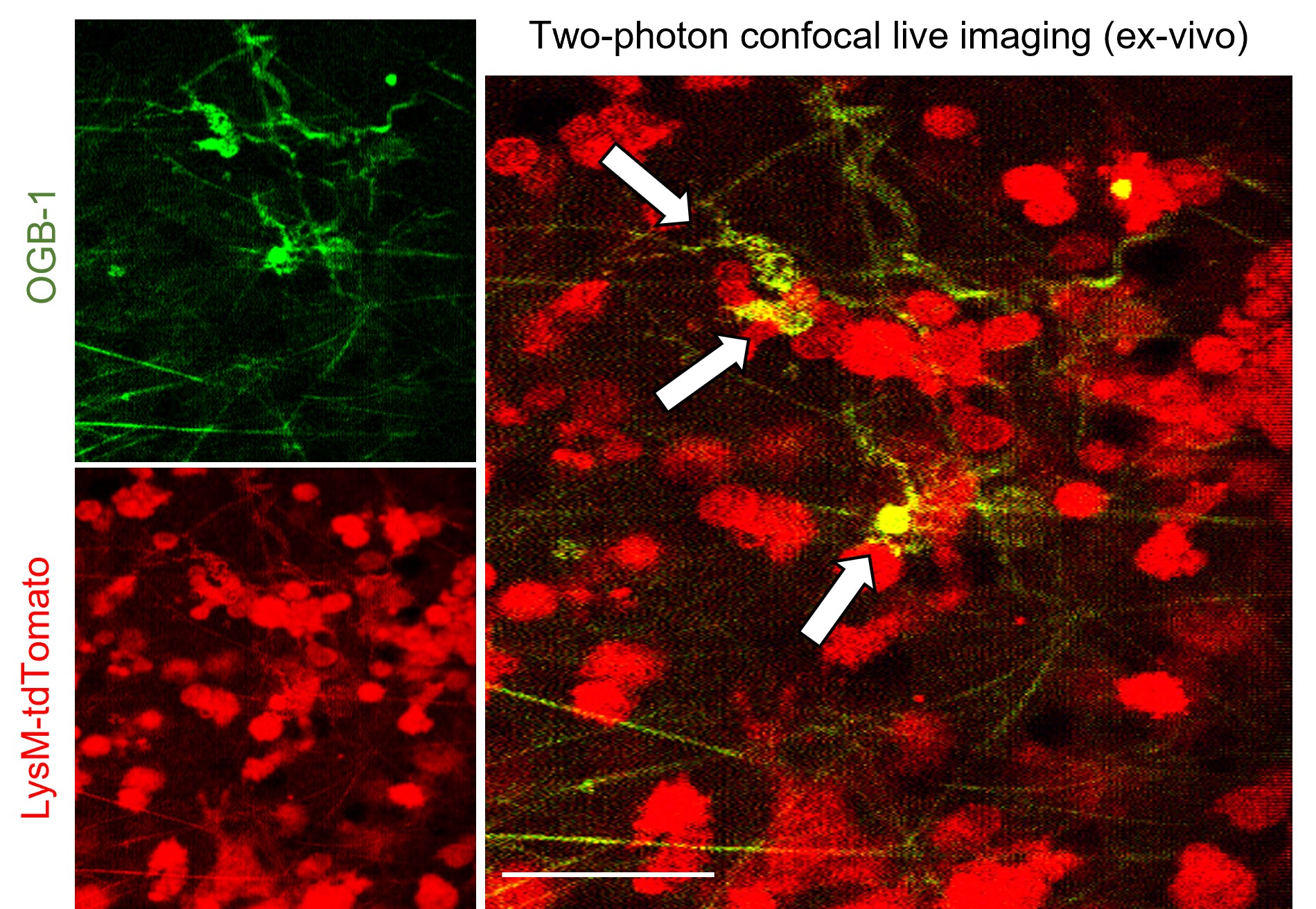 Professor Patrick Tang Ming-kuen, Assistant Professor in the Department of Anatomical and Cellular Pathology, said, "Single-cell RNA sequencing is a new technology to recap individual information about every tumour cell that was previously masked in the specimen using conventional detection methods. Interestingly, we found a strong expression of macrophage marker in the pain sensory neurons of lung cancer, suggesting a direct relationship between host immunity and cancer pain."
The team precisely extracted every macrophage lineage cell from the lung cancer dataset, then reconstructed their developmental pathway with the latest bioinformatic strategies. They found that an unexpected, novel mechanism, MNT, allows macrophages to directly transform into pain sensory neurons in tumour, which causes pain.
"Macrophage to neuron-like cell transition" as a precision therapeutic target for cancer pain
MNT is commonly detected in patient specimens including lung, kidney and liver cancer. Importantly, the research team confirmed that MNT in mice could cause and promote pain, revealing its importance in cancer pain.
"To develop its precision mediation, we attempted to figure out the genomic changes of macrophages undergoing MNT in cancerous conditions by chromatin immunoprecipitation analysis. We identified a transcription factor, Smad3, as the key in macrophages that initiate MNT," explained Dr Philip Tang Chiu-tsun, Department of Anatomical and Cellular Pathology's Postdoctoral Fellow.
They further demonstrated that genetic deletion or pharmaceutical inhibition of macrophage Smad3 effectively reduced cancer-associated neurons and the sensation of pain in mice. MNT may therefore represent a precision therapeutic target for primary cancer pain.
Chairman of the Department Professor To Ka-fai added, "Cancer pain is still an unsolved clinical problem in patients with advanced cancer. Their severe, intractable pain can directly lead to tragic outcomes. The discovery of MNT could put an end to the sorrow of cancer patients and their families soon."
The study was supported by CU Medicine's Faculty Innovation Award and the Hong Kong Research Grants Council. Other main contributors to the study include Professor Lan Huiyao, Professor Owen Ko, Professor Jiang Xiaohua, Professor Calvin Ng Sze-hang, Professor Liao Jinyue, and PhD students Mr Jeff Chung Yat-fai and Mr Max Chan Kam-kwan from CU Medicine.