CUHK Study Finds Half of Childhood Cancer Survivors Used Complementary and Alternative Medicine
A study conducted by the Faculty of Medicine at The Chinese University of Hong Kong (CU Medicine) revealed that half of the surveyed survivors of childhood cancer reported using complementary and alternative medicine (CAM). Notably, one-third of the survivors who concurrently used CAM and Western chronic medications were at risk of drug-CAM interactions. The findings have just been published in the Journal of Cancer Survivorship. The multidisciplinary team has recently obtained a funding to develop education resources on CAM use for survivors of childhood cancer and their caregivers, which will be available by July 2021.
Chinese medicine and natural products are the most popular CAM modalities among survivors of childhood cancer
Children with cancer may develop acute and delayed toxicities from their cancer treatment that extend well into their long-term survival. This study surveyed 393 participants, including 193 parents of paediatric survivors and 200 adult survivors of childhood cancer from the Paediatrics Oncology Long-term Follow-up Clinic of the Prince of Wales Hospital.
Many of the survivors or their parents turned to CAM to improve their general health, as reported by 52% of the surveyed participants. CAM modalities include traditional Chinese medicine (TCM), natural products, health supplements and non-oral therapies such as acupuncture. More than one-third of the CAM users (36.6%) reported using at least two types of CAM. TCM and natural products, such as vitamins and fish oil, were the most popular CAM modalities. The investigators also found that only a minority consulted oncology practitioners before using CAM products.
Concurrent use of CAM and Western medications can lead to potential interactions
Of the 69 survivors who were concurrently using CAM and chronic prescription medications, about one-third (30.4%) were at risk of drug-CAM interactions that are of moderate significance. The grading of the drug-CAM interactions was based on evidence from well-established databases. Most interactions identified may potentially interfere with the efficacy and safety of the chronic medications, for example, concurrent use of fish oil and warfarin might increase the bleeding risk, while the use of the Chinese herb, Angelica sinensis (Dong Quai) may interfere with the effect of oestrogen replacement therapy. However, interactions between herbs and drugs may not always be harmful; in some cases, it may have beneficial effects. Interdisciplinary collaboration among oncologists, oncology pharmacists, Chinese Medicine and CAM practitioners is essential to provide evidence-based advice on cancer-specific integrative care.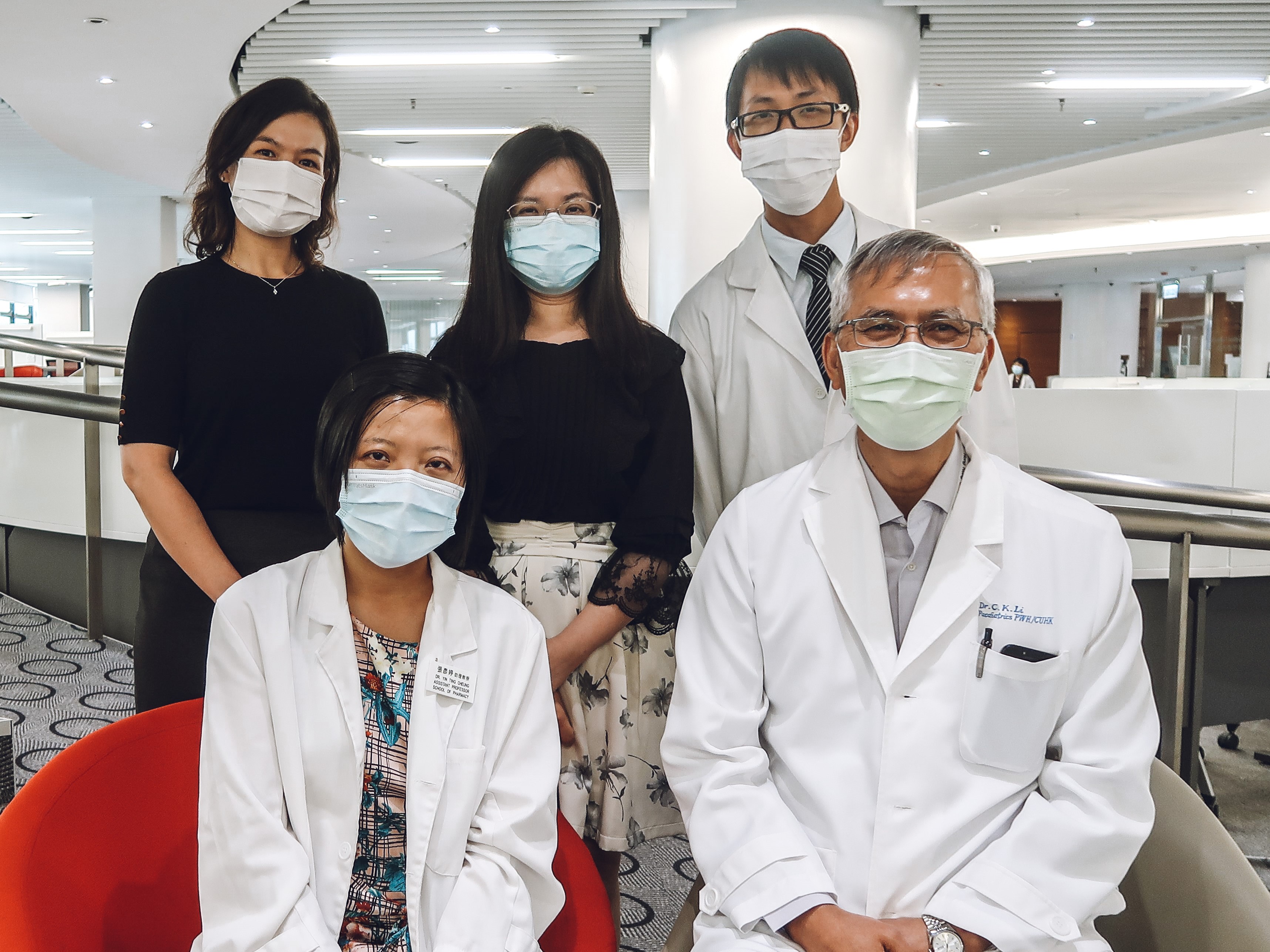 Professor Yin Ting CHEUNG, Assistant Professor of the School of Pharmacy at CU Medicine and Principal Investigator of this study, remarked, "The use of CAM is popular among survivors of childhood cancer in Hong Kong. We encourage patients to have an open discussion with their healthcare providers regarding the use of CAM, especially survivors who are taking long-term medications."
Professor Chi Kong LI, Professor of the Department of Paediatrics at CU Medicine and the Hong Kong Hub of Paediatric Excellence, commented, "While it may not be possible for paediatric oncologists to be well-equipped with knowledge on CAM, clinicians should be attentive to survivors' needs and proactively initiate an open dialogue. We hope that in the near future, we can advise referral pathways for patients or survivors who would like to consider integrative approaches."
The CUHK's multidisciplinary team targets promoting knowledge transfer
The CUHK's multidisciplinary team has recently initiated a project with the Chinese Medicine Development Fund (with a budget commissioned by the Government of the Hong Kong Special Administrative Region) to develop an education programme on promoting the safe and effective use of TCM among childhood cancer survivors. As part of the programme, the first online seminar was held on 15 April 2021 and delivered by Dr. David Kwok Yin AU, Chief Chinese Medicine Practitioner of the Integrative Medical Centre at CU Medicine. The talk was well attended by more than 100 childhood cancer patients or survivors, caregivers, healthcare professionals, and members of the public. Dr. Au shared information on cancer-related TCM theories and provided recommendations on dietary therapies (https://bit.ly/TCMTalk2021). The team is now developing a set of educational materials to guide children with cancer and caregivers on the use of CAM during cancer survivorship. These resources will be available by July 2021.
Dr. Katy Ho Kee KOON, Assistant Lecturer of the School of Chinese Medicine at CU Medicine said, "Dietary therapies and traditional Chinese health exercises are generally safe most of the time. However, inappropriate use of herbs or herbal medicines can lead to harmful effects. Patients should seek professional advice from registered Chinese medicine practitioners before they decide on consuming such products."
In Hong Kong, CAM is gaining popularity among cancer patients and survivors of all ages. The development of the Hospital Authority Tripartite Chinese Medicine Clinics cum Training and Research Centres, the Integrative Medical Centre at CU Medicine and the CUHK Chinese Medicine Specialty Clinic cum Clinical Teaching and Research Centre are examples of institutions that aim to provide TCM patient care services. The research team in CU Medicine hopes to conduct research on the safety and efficacy of integrative cancer therapies using clinical data.
The other investigators on this study are Mr. Jason Chun Sing LAM (MPhil student) and Dr. Celeste EWIG (Senior Lecturer) of the School of Pharmacy at CU Medicine.