CUHK's HK-HOPE develops an integrated drug and genomic test to tailor precision personalised medicine and deliver "hope" to children with difficult-to-treat leukaemia
Children with relapsed acute myeloid leukaemia (AML) who develop drug resistance generally lack treatment options and are deemed incurable. The Chinese University of Hong Kong's (CUHK) Hong Kong Hub of Paediatric Excellence (HK-HOPE) has built a high-dimensional gene-drug-clinical dataset and developed an integrated drug and genomic test to tailor precision medicine for difficult-to-treat leukaemia patients. The sensitivity of a patient's cancer cells to a basket of targeted drugs can be obtained within three days. In combination with genomic analyses, AML patients are matched with the most effective drugs according to their individual conditions. The study's findings have been published in Blood Cancer Discovery, a journal of the American Association for Cancer Research.
Survival rate of children with relapsed AML is under 40% when treated with standard chemotherapy plus stem cell transplantation
AML is a rare but highly aggressive blood cancer that accounts for 5% of paediatric cancers. In Hong Kong, there are about 10 new cases per year. Intensive chemotherapy with stem cell transplantation has remained the standard-of-care for decades.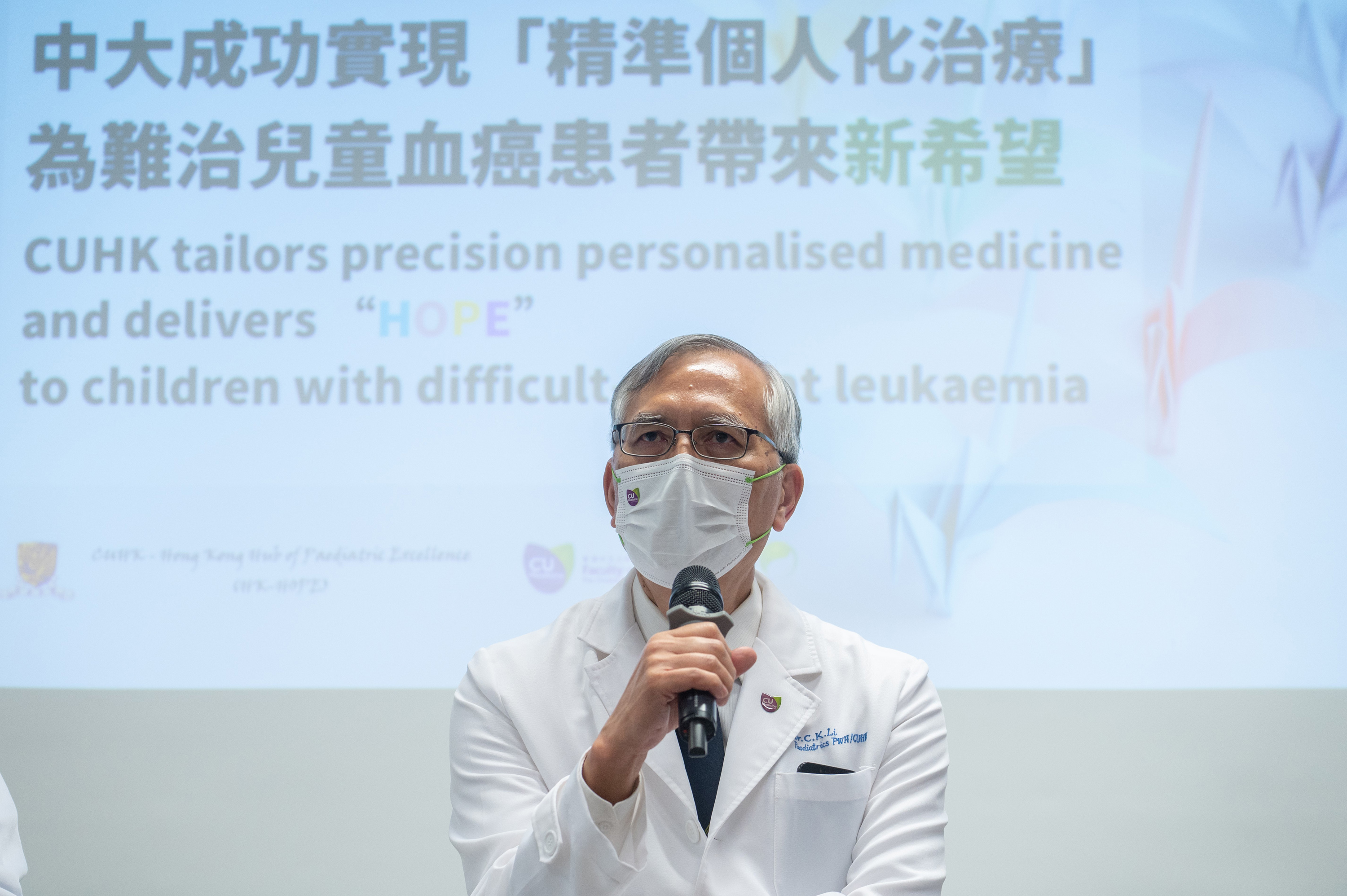 Advances in medical development have significantly improved the overall survival rate of newly diagnosed AML to 70%. However, the chance of survival drops below 40% for patients who develop relapses.
Professor Li Chi Kong, Professor of the Department of Paediatrics at CUHK's Faculty of Medicine (CU Medicine), stated, "For relapsed leukaemia patients, further intensification of existing chemotherapy is unlikely to significantly improve survival and will cause excessive toxic reactions. The development of effective therapies is therefore crucial. In recent years, the medical field has developed a portfolio of targeted drugs for adult AML but a simple adoption of the approved drugs in children is unlikely to succeed because of the large genetic differences between the young and the old."
HK-HOPE is dedicated to conducting cutting-edge medical research and transforming the treatment of childhood cancers
The researchers at CUHK's HK-HOPE have been conducting advanced research on childhood cancers, including paediatric AML, to deliver more effective treatments for difficult cases. The research team performed comprehensive drug and genomic profiling of bone marrow biopsies from 52 children with AML and integrated it with their clinical parameters to deliver the first high-dimensional gene-drug-clinical dataset. It has been made freely accessible to all researchers around the globe to stimulate further basic, translational and clinical research on this rare blood cancer.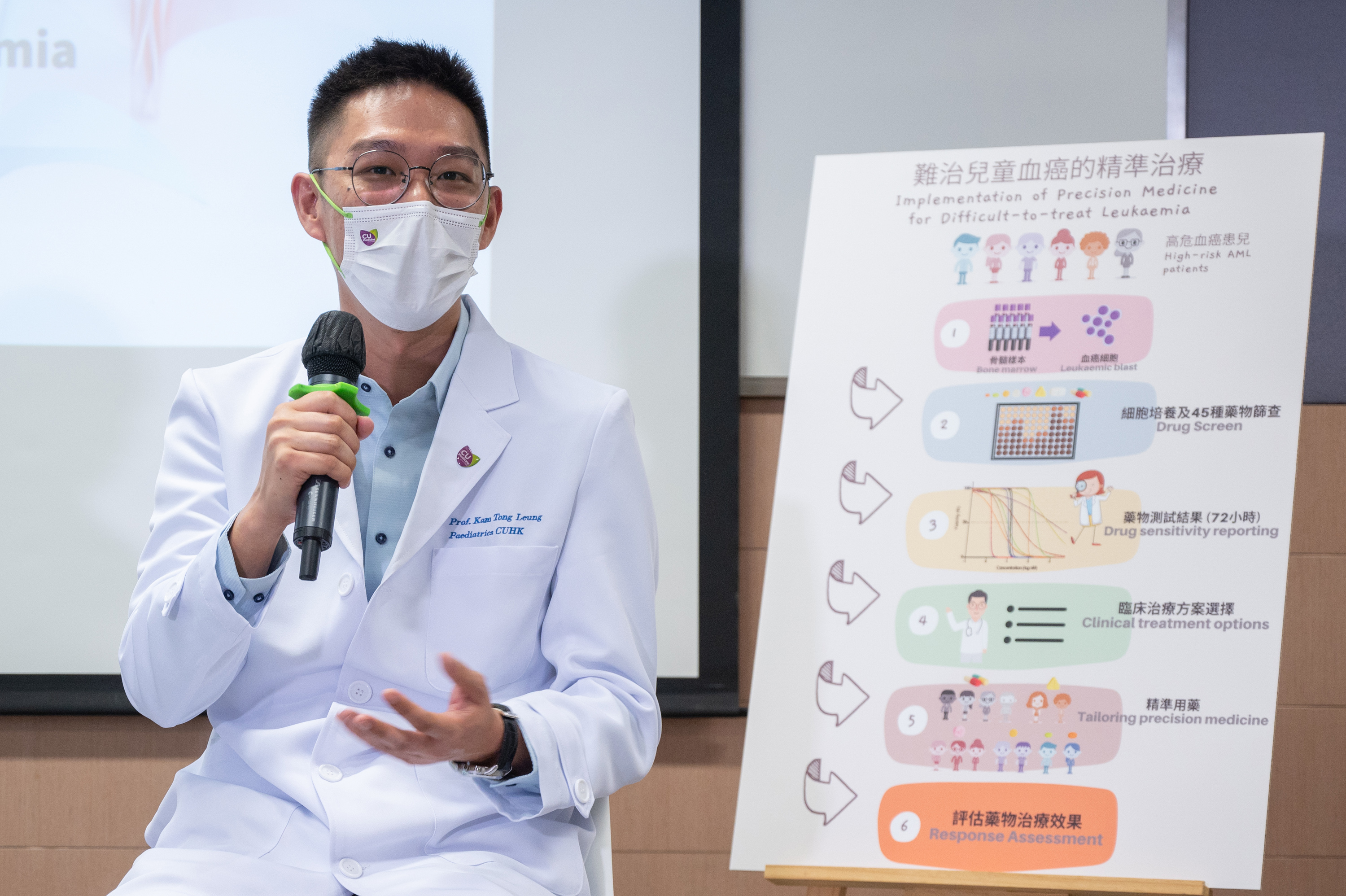 In-depth analysis of the resulting dataset uncovered a children-specific pattern of drug response, linkage to genetic mutations, and active targeted agents with immediate clinical relevance. The study identified a wealth of targeted agents from an approved drug library showing better effectiveness over standard chemotherapeutics against paediatric leukaemia. The findings enable prioritisation of new drugs to be tested in upcoming clinical trials.
Through established testing methods, the team also demonstrated the feasibility and benefits of implementing drug-screening-guided precision medicine for the first time in paediatric leukaemia patients. This enables evidence-based drug selection for high-risk cases that can extend patients' survival or even cure the disease.
Personalised drug and genomic testing matched the right drugs to leukaemia patients and resulted in effective disease control
Professor Leung Kam Tong, Assistant Professor of the Department of Paediatrics at CU Medicine, remarked, "With this precision medicine platform, we can obtain drug testing results within three days after receiving the specimens. In combination with genomic analysis, we can match the correct drugs to individual leukaemia patients who have no further treatment options in a timely manner, bringing hope to these sick kids. Our study will be very likely to reshape the treatment paradigm of high-risk childhood AML."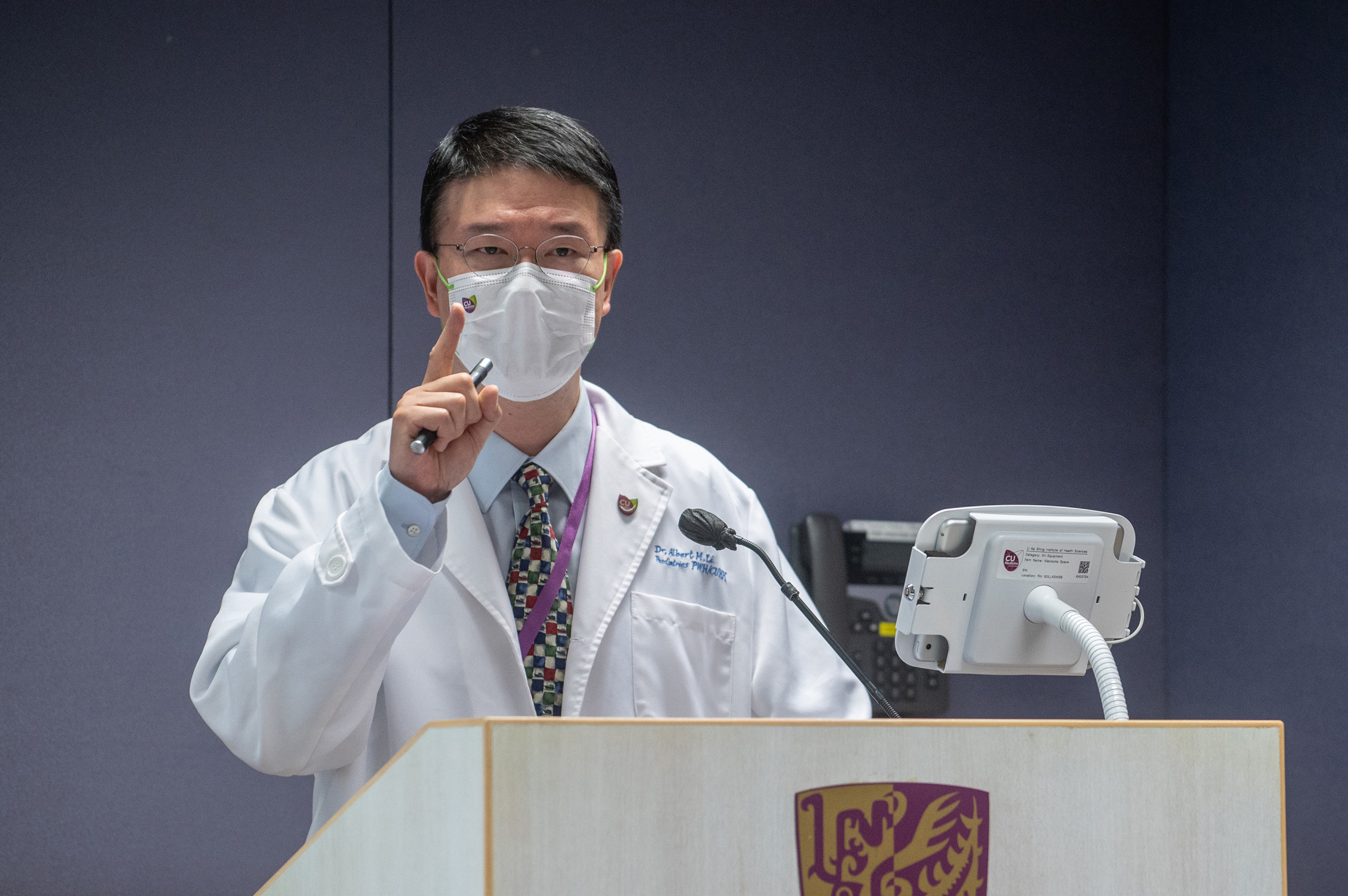 In the study, two cases of relapsed/refractory AML, one a 14-year-old and the other a 14-month-old, underwent the drug and genetic test, were matched with the most effective drugs using the new precision medicine approach, and experienced disease remission with significantly prolonged survival.
Professor Albert Martin Li, Director of HK-HOPE and Chairman of CU Medicine's Department of Paediatrics, added, "We successfully implemented precision medicine-guided management in childhood AML patients by making good use of valuable data. This personalised medicine approach can be extended to other leukaemia types. The researchers at HK-HOPE are determined to safeguard our children's health by continuously conducting advanced research in the fields of childhood cancer, cardiac, genetic, eye and infectious diseases."
HK-HOPE is a CUHK research institute based in the Hong Kong Children's Hospital (HKCH). It has top-notch research facilities and state-of-the-art equipment to facilitate novel paediatric research. Findings from the research can be translated into real-life treatment strategies for sick children in the hospital.
Study details can be found at: https://doi.org/10.1158/2643-3230.BCD-22-0011