Health Bureau visits CU Medicine to tour advanced medical and education facilities and meet faculty and students
In response to the increasing number of healthcare training places and demand for scientific research, The Chinese University of Hong Kong's (CUHK) Faculty of Medicine (CU Medicine) has been upgrading its teaching and research facilities to create an optimal learning environment for students and attract internationally renowned researchers to Hong Kong. To gain an understanding of the facilities at CU Medicine, Professor Lo Chung-mau, the Secretary for Health and Dr Libby Lee, the Under Secretary for Health, visited CU Medicine's teaching and research facilities at the Prince of Wales Hospital and Choh-Ming Li Basic Medical Sciences Building at the CUHK campus yesterday (September 21). They learnt about the latest progress of facility enhancement projects and met with medical students to exchange ideas and insights.
Upgrading CU Medicine's software and hardware to maintain Hong Kong's world-class medical standards
In response to the increased enrolment in healthcare programmes, CU Medicine has renovated existing medical buildings and enhanced learning facilities. This includes expanding learning spaces to accommodate the growing number of students. In addition, it has incorporated artificial intelligence (AI) and technological elements into its medical education to keep pace with advancements in the field and equip students with advanced medical knowledge and skills.
For example, the Choh-Ming Li Basic Medical Sciences Building, which serves as a pre-clinical training base, has undergone comprehensive renovations and spatial reorganisation of its teaching laboratories. These upgrades have doubled its student capacity. By using AI tools, students have the flexibility to learn at their own pace and according to their individual needs, without limitations of time and space. This enhances their learning autonomy and provides opportunities for interdisciplinary and interprofessional exchanges, greatly improving the quality and efficiency of education.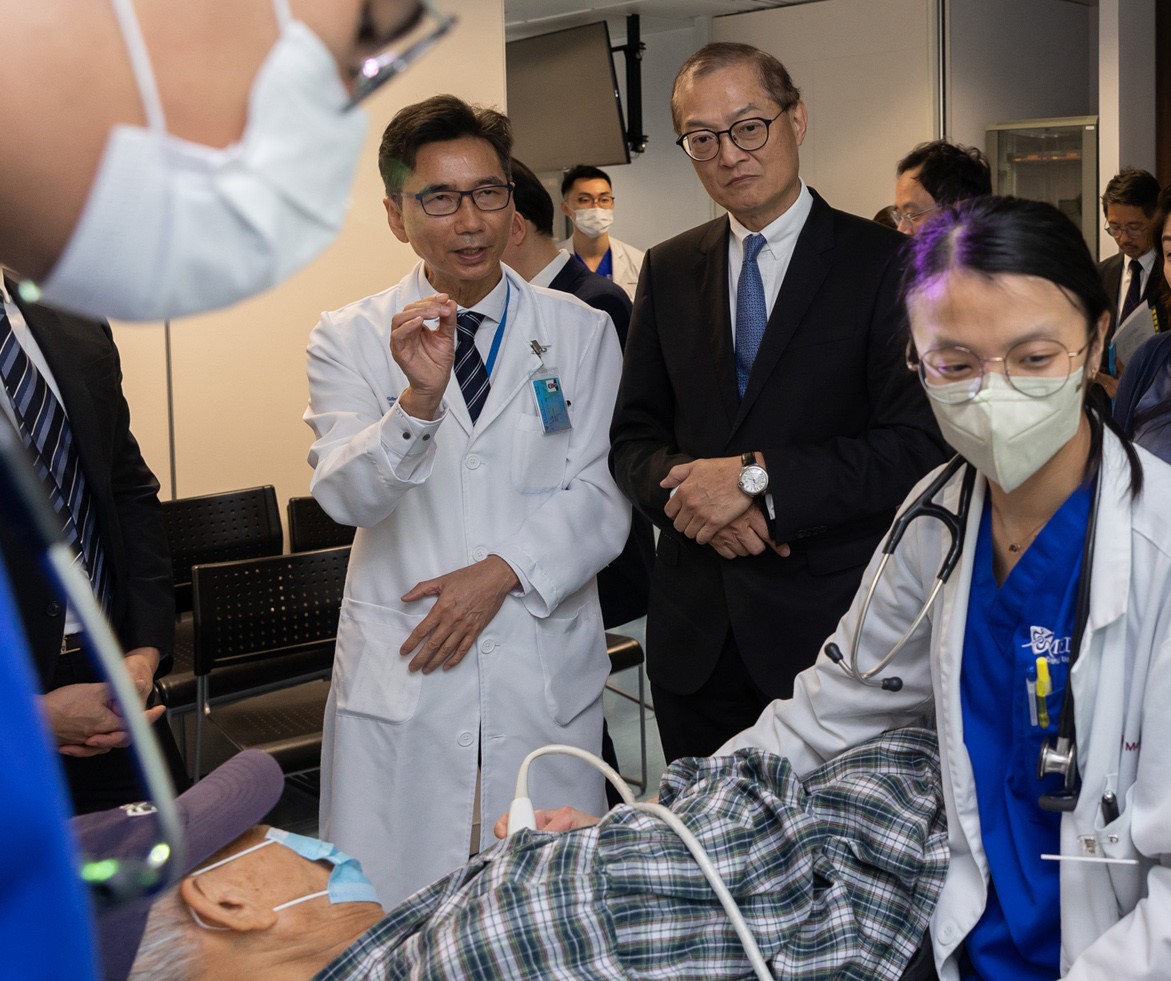 To cope with the rapid advancements in medical and other scientific research, CU Medicine has undertaken a range of projects to enhance its research space and facilities in recent years. The aim is to create a favourable environment that attracts world-class research talents and facilitates cutting-edge projects. These efforts are geared towards achieving breakthroughs in medical education, research and clinical services, and making significant contributions to the well-being of the local and global population.
Professor Francis KL Chan, Dean of CU Medicine, stated, "Cultivating the younger generation to enter the medical profession and provide healthcare to patients is our mission. Therefore, we must allocate resources to create a high-quality learning environment for students. In recent years, CU Medicine has set short-term, medium-term and long-term goals. In addition to enhancing the quality of existing facilities, plans are underway to construct a new teaching-research complex, as well as a multipurpose building to accommodate the increased demand for healthcare education. These new facilities will also provide more space for research development and conditions conducive to it. We are grateful for the support from the government and the University Grants Committee, which has enabled the smooth progress of our facility enhancement projects. With the support of the government, the public and our collaborators around the world, we believe that Hong Kong will continue to cultivate and attract top-tier medical and scientific talents. We aim to achieve more groundbreaking research results that change the world, benefiting our local community, the nation and global society."