CUHK Develops Biohybrid Soft Microrobots with a Rapid Endoluminal Delivery Strategy for Gastrointestinal Diseases
A collaborative research team led by Professor Li ZHANG from the Faculty of Engineering, Professor Joseph Jao-yiu SUNG and Professor Philip Wai-yan CHIU from the Faculty of Medicine at The Chinese University of Hong Kong (CUHK) has developed biohybrid soft microrobots with an endoscopy-assisted magnetic navigation strategy for rapid endoluminal delivery. This work provides a new enabling technology for medical microrobot-based minimally invasive intervention and has the potential for treating various diseases in tiny and tortuous lumens which are hard-to-reach or inaccessible by regular medical devices.
Endoscopy-assisted magnetic navigation of biohybrid soft microrobots with rapid endoluminal delivery and imaging,
Science Robotics, Vol. 6, Issue 52, eabd2813, 2021
Medical micro-/nanorobots and their challenges in in vivo applications
For medical microrobots to navigate in tiny and tortuous lumens inside the human body, there are several key challenges to be extensively investigated for in vivo applications, including multi-functionalities and safety, adaptivity in a dynamic physiological environment with biological barriers, and real-time imaging and control.
Endoscopy-assisted magnetic navigation of biohybrid soft microrobots with rapid endoluminal delivery and imaging
The research team has developed stem-cell-based soft and resilient microrobots, named magnetic stem cell spheroid microrobots (MSCSMs), which are mainly composed of stem cells (~98%) and a tiny portion of magnetic particles (~2%). The soft microrobots, which possess an elastic modulus close to the human brain tissue, not only have rapid response and precise targeting capability under the magnetic field, but also show excellent adaptability to the complex surroundings by self-alternating the shape during navigation inside the body. The stem cells can be harvested from the host so as to minimise immune responses during the in vivo delivery. In addition, the soft microrobots are capable of real-time in vivo tracking by various clinical imaging techniques, including endoscopy and ultrasound imaging, which are widely adopted in endoluminal procedures.
Moreover, for rapid deployment of the soft microrobots in a deep and narrow space, the team has developed an integrated robotic platform, with combined clinical imaging modalities, named endoscopy-assisted magnetic actuation with a dual imaging system (EMADIS). The endoscope offers an "express lane" for the soft microrobots to avoid direct contact with the complex fluidic environment and facilitates rapid passage through multiple biological barriers in organs or tissues. The magnetic field actuation endows high-precision delivery of the MSCSMs to the target location after endoscopic deployment. The whole process is tracked by the endoscopic view (reachable and visible regions) and ultrasound imaging (invisible regions by endoscopic view). In this way, the EMADIS enables time-saving and high-precision delivery of the soft microrobots in real-time fashion for targeted therapeutic intervention towards the tiny and tortuous lumens, which are inaccessible and even invisible to the conventional endoscope and medical robots.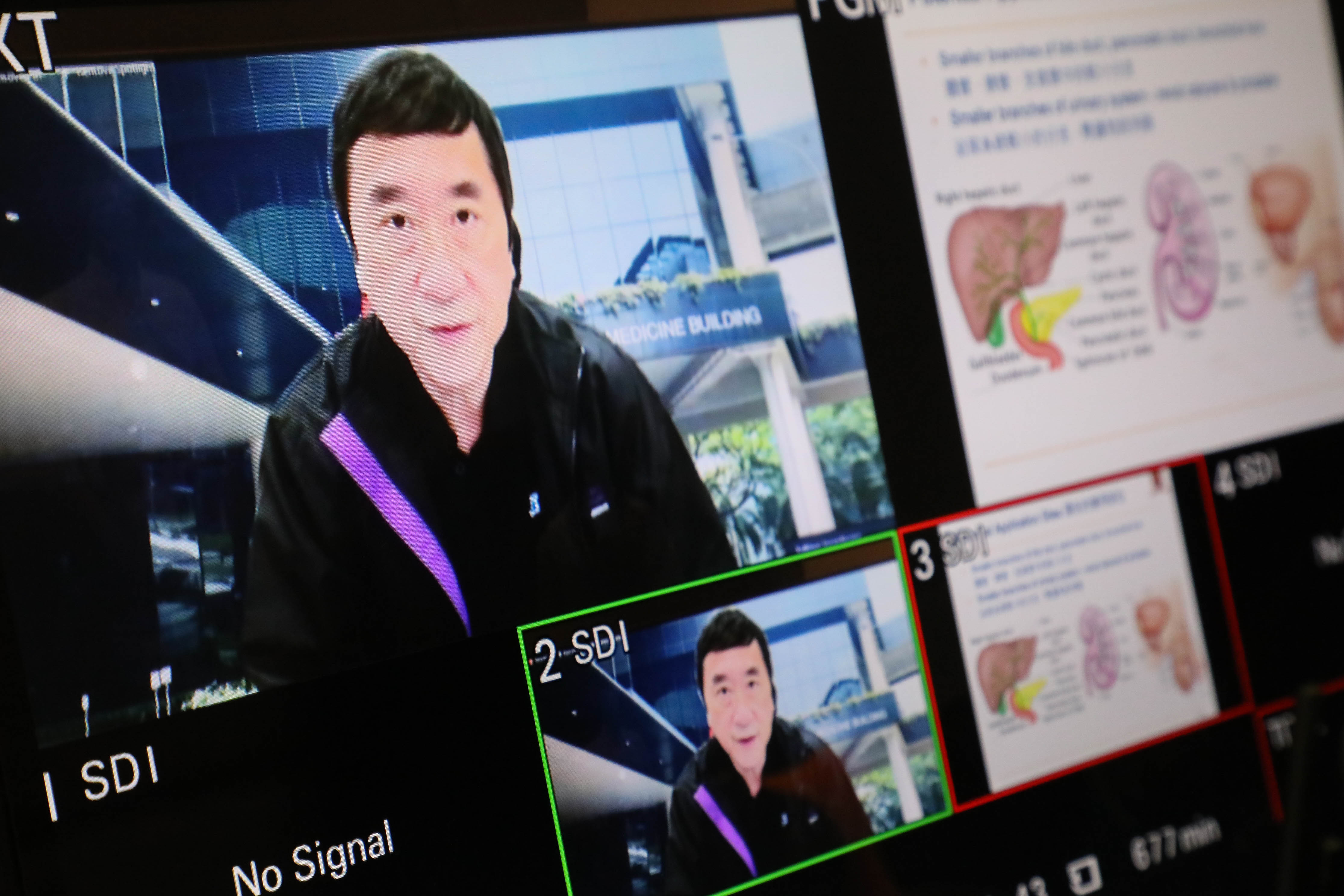 Professor Joseph Jao-yiu SUNG, CUHK Emeritus Professor of Medicine, Dean of Lee Kong Chian School of Medicine, and Senior Vice President (Health and Life Sciences), Nanyang Technological University, Singapore, remarked, "This technology has extended the reach of endoscopy to human organ compartments that conventional endoscopes, no matter how small and flexible, can never reach. This includes the smaller branches of the bile duct, the pancreatic duct, the bronchial tree and even the smaller branches of the urinary system, e.g. renal calyces and the prostate. With the magnetic navigation, the biohybrid microrobots can offer diagnostic and therapeutic opportunities that we have never seen before. It seems to be safe and the potential for clinical application is huge. Animal studies to prove its safety and clinical trials to validate its efficacy are very much awaited."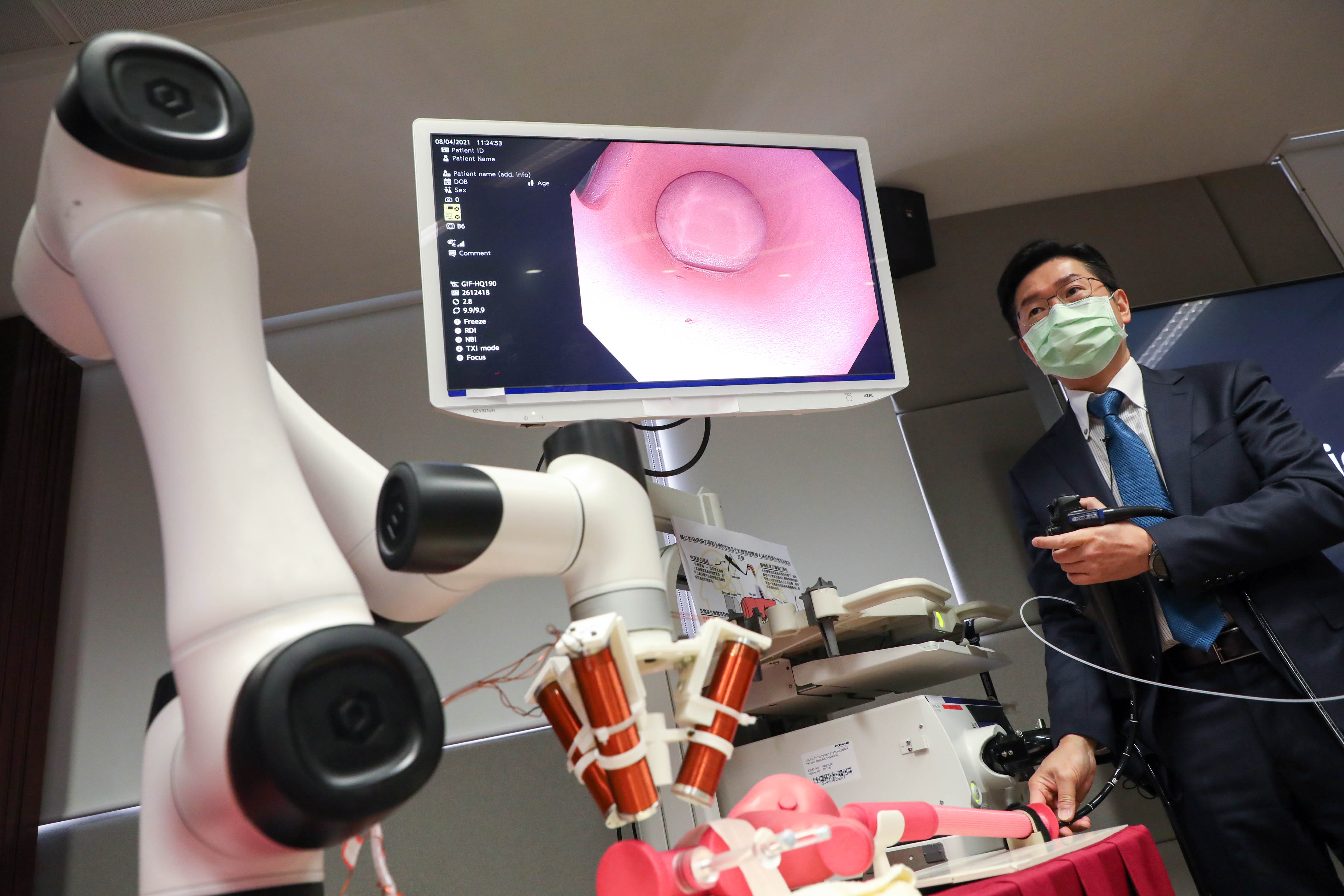 Professor Philip Wai-yan CHIU, Director, Chow Yuk Ho Technology Centre for Innovative Medicine and Director, CUHK Jockey Club Minimally Invasive Surgical Skills Centre, at CU Medicine, commented, "This work successfully integrates the tethered endoscope with the untethered microrobots, which substantially extends the treatment area of the system and realises the remote and deep-site delivery of microrobots with high-precision and rapid features. Also, the biohybrid cell microrobots can carry a large portion of stem cells for targeted therapy and have enormous potential for future treatment of gastrointestinal diseases, for instance, common bile duct stones or intrahepatic duct stones, inflammatory bowel disease (IBD) and benign biliary strictures."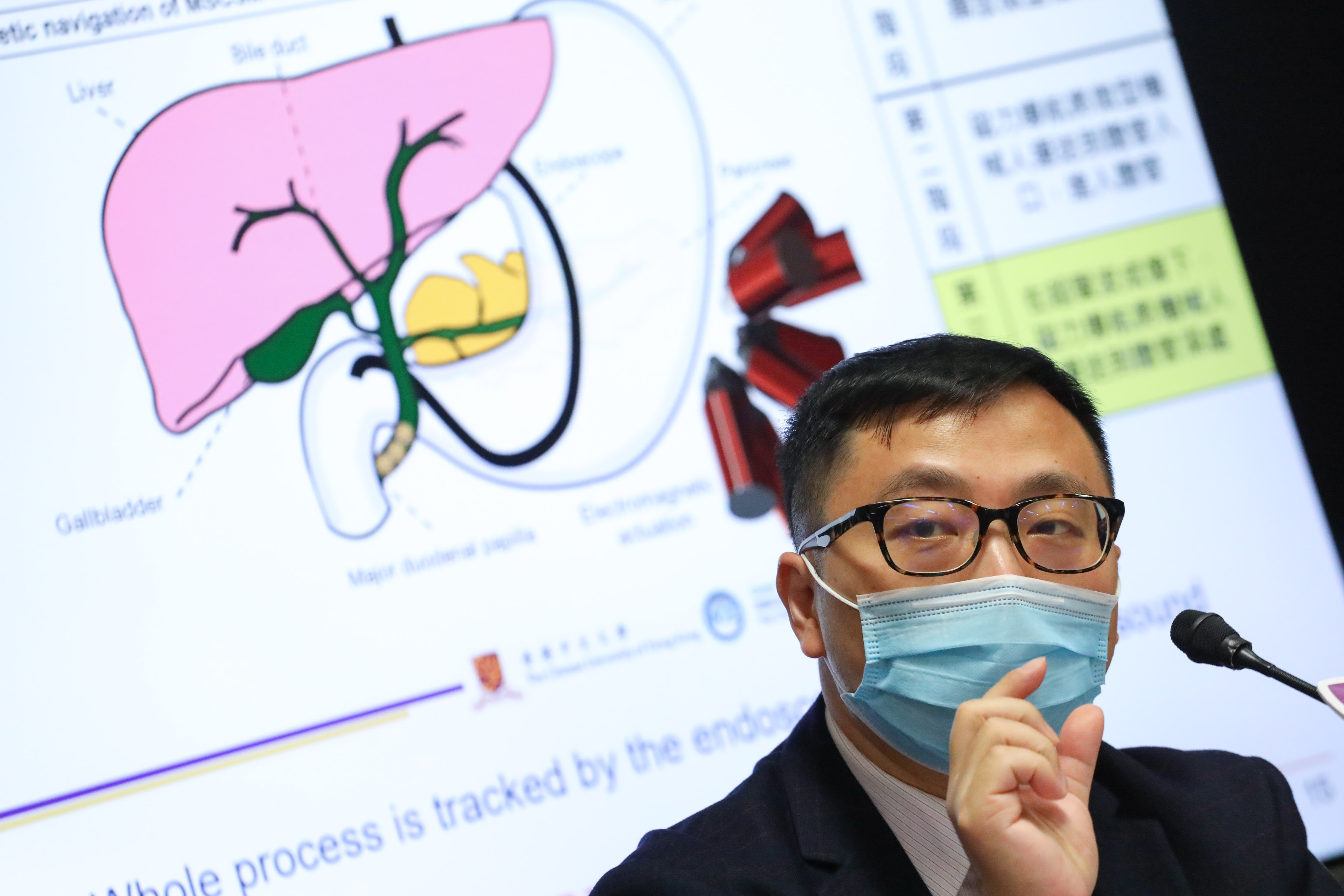 Professor Li ZHANG, Associate Professor, Department of Mechanical and Automation Engineering, added, "In this collaborative work with our medical school partners, we have proposed a new strategy and microrobotic platform to address several key challenges in medical micro/nanorobotics. For instance, how to design the microrobots with minimised bio-safety issues and high adaptability to the applied physiological environment, and how to deliver a large amount of micro/nanorobots to the region deep inside the body in minutes with high precision and with real-time tracking capability. I feel very grateful that our partners from CU Medicine gave me and my team lots of advice and strong support during the collaboration, which is truly a critical factor in achieving this nice research output."
The research team is now working closely to translate the developed technology for various application sites inside the body, and to demonstrate the therapeutic value of the developed microrobotic platform. As endoscopy technology and microrobotics continue to advance, the team envisions that the integration of both aspects will lead to a promising therapeutic system with a highly extended working distance, improved time efficiency for remote delivery, and diverse functionalities with high clinical values.
This work is supported by the Research Grants Council (RGC), the HKSAR Innovation and Technology Commission (ITC), the Chow Yuk Ho Technology Centre for Innovative Medicine, and the CUHK T Stone Robotics Institute.
The full text of the research paper can be found:
Endoscopy-assisted magnetic navigation of biohybrid soft microrobots with rapid endoluminal delivery and imaging
https://robotics.sciencemag.org/content/6/52/eabd2813